The San Jose Sharks possess a top goaltending tandem in Martin Jones and Aaron Dell in the NHL. As last season's Stanley Cup run showed, Jones is a goalie capable of carrying a team deep into the playoffs and with another season of experience, looks to be ready for another assault. But the news is not all good. Just like Jones' first year in San Jose, overuse of the Sharks' top netminder is a concern.
Lesson in Deployment
The lessons of the 2016 postseason push should not be forgotten.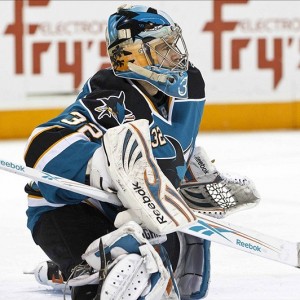 Then-backup Alex Stalock started only nine games (the last coming on Feb. 11, 2016) as the Sharks rode Jones more than they hoped to, due in large part to Stalock's putrid .884 save percentage in 13 appearances.
Seeing that Stalock was not capable of backing up a team with big aspirations, general manager Doug Wilson moved Stalock and a 2018 third round pick to the Toronto Maple Leafs for James Reimer. Reimer immediately stepped in and gave Jones the rest needed for the NHL's second season. Reimer's first start with San Jose came on Mar. 5 and his last on Apr 5. In those 32 days, he started eight games. That's an average of one start ever four days. The 'Dell Deployment Plan' does not call for close to that, but it's a road map with the same goal: Saving Martin Jones.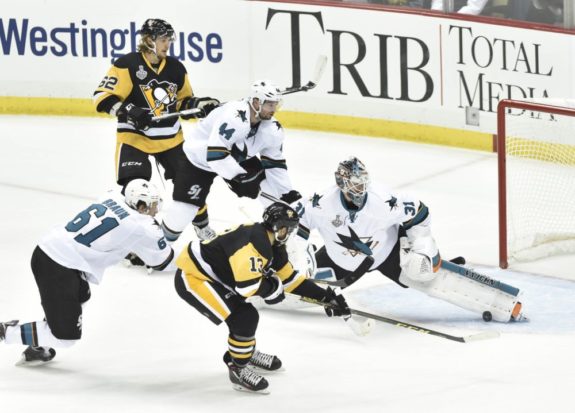 Murderous March and Back-to-Backs
The two most important points of this plan are centered around back-to-back games and the month of March. Of San Jose's remaining 35-game schedule, 16 contests are on back-to-back nights, and five of those require travel. While that would be tough enough for any team, the Sharks also play 16 games in March. All eight road games that month are also on the road and are back-to-back affairs. Yikes.
Dell's Deployment Plan
Below is a suggested roadmap to accomplish three things: 1)Help the Sharks find out what they have in Dell; 2) Keep Dell sharp should the worst happen; and 3) Rest Martin Jones for when it matters: divisional games and the playoffs. The plan starts quickly and tapers off, and both breaks in action are included.
The Schedule
Jan. 23 at Avalanche – The Sharks immediately implement Dell's deployment plan. Jones helped the Sharks to a 3-2 overtime win in San Jose when the team was gassed. Dell goes against lowly Colorado.
All-Star Break – Martin Jones is one of two goalies for the Pacific Team.
Apparently one of the stars on the Hollywood Walk of Fame has been changed.#NHLAllStar pic.twitter.com/3FRkMzHzU0

— San Jose Sharks (@SanJoseSharks) January 10, 2017
Jan. 31 vs. Blackhawks – Rest Jones after attending the All-Star break. Travel not a huge concern as the NHL's All-Star Weekend is in Los Angeles this year, but the goal is a night off for Jones. A start here ticks that box.
Feb. 4 vs. Coyotes – It's a division game, but the Sharks should have two points ready for them with a solid effort against the young Arizona squad.
Feb. 11 at Flyers – Dell shut out the Flyers on Dec. 30, so this one is a no-brainer. It's the first night of back-to-back games, past success for Dell, non-conference contest, and his only start this week. Book it.
Feb. 18 at Coyotes – If Dell is to get Pacific Division starts, why not against Arizona? Hopefully, it'll be looking for his second win in the desert in two weeks.
Bye Week: Feb 20 through 24 – Sharks get their five-day break here late in the season, ideal for a squad laden with veterans. Everyone gets a rest, and both netminders get some well deserved down time.
Feb. 28 vs. Maple Leafs – Among Dell's seven starts, as of this writing, six have been against Eastern Conference teams. Let's play the odds on this one. Dell's last start before the NHL trade deadline.
NHL Trade Deadline – The deadline is Mar. 2 this season, and it is nearly the halfway point in the plan for 13 Dell starts. If Dell keeps up his play, and he should, Wilson can turn his attention elsewhere.
https://twitter.com/zakkthebear/status/822499212004687873
Mar. 6 at Jets – Second night of back-to-back road games while having to get through customs after playing in Minnesota.
Mar. 9 vs. Capitals – Same reasoning as the start against the Leafs on Feb. 28 and keeping with item No. 3 of saving Jones for the games that matter most.
Mar. 12 vs. Stars – The Sharks play the Stars three times in 13 days with each of them part of a back-to-back series. Dell gets the second night here.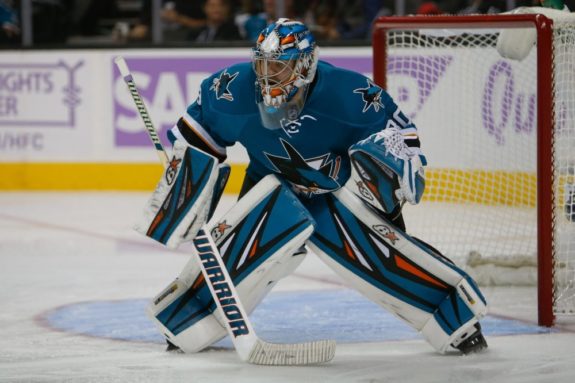 Mar. 14 vs. Sabres – Back-to-back home starts for Dell for the first time in his career. But March is the meat of the Sharks' schedule, so plenty of game time for everyone.
 Mar. 20 vs. Stars – Second of the Stars' meetings. This one is on the first night before the Sharks travel to play a stingy Minnesota Wild team.
Mar. 24 at Stars – Final game of the season series against the Stars. This one is on the first night before the Sharks head to the Music City to face the Predators.
Mar. 31 at Flames – The last game of the Dell Deployment Plan as it is laid out. March thankfully comes to a close for the Sharks. Dell had a hard-luck loss against the Flames on Jan 11 and a chance at revenge before the season ends.
Beautiful save Dell, but Calgary didn't care and kept coming and find the back of the net, 3-2 flames 2:20 left.

— TEAL TOWN USA – A San Jose Sharks Podcast (@TEALTOWNUSA) January 12, 2017
Mission Accomplished
If everything goes according to plan, the Sharks reach the Stanley Cup playoffs with a rested Martin Jones. Dell, in a small sample size, has done all he can to prove he is a capable backup in the NHL. In fact, his statistics are superior to those of Jones.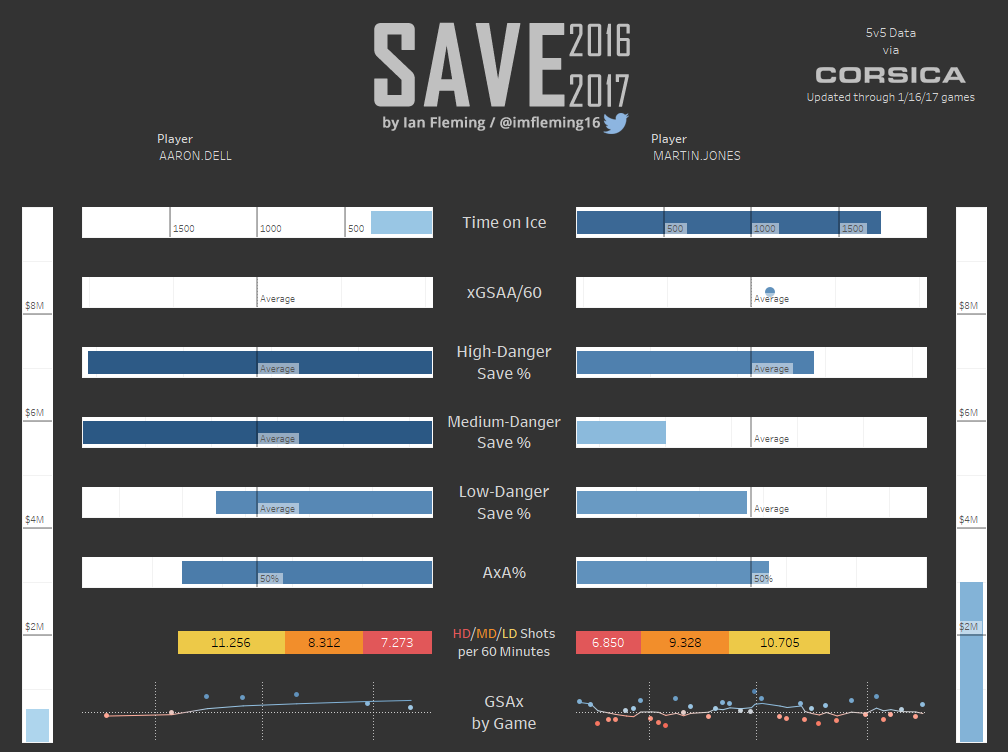 There is no question about who the Sharks starter is once the quest for the Cup begins. But with 13 starts for Dell and the remaining 22 for Jones, the balance of those starts will position both goaltenders well for the postseason and hopefully an extended spring in San Jose.