Summer is a time for most to relax and unwind, maybe hit the beach or go on vacation. Summer, especially the month of August, is welcomed by most with open arms. It means the warmest days of summer and plenty of summer activities to keep anyone from thinking of school or work. This is not the case for hockey fans.
For hockey fans, August means we've hit the dog days of summer. Last season, unless your team won the Cup, is a distant memory. We're far enough away from the draft and opening of free agency that the coverage of those is all but done. Now we patiently wait for start of training camps. The Hockey Writers' Andrew Bensch went over exactly what a hockey fan is up against in August.
Hockey is never further away than at this point of the year.
Now is when people result to their last lines of creativity. They take their last leap of faith in hope to keep that spark that is hockey fandom alive and well. But what is there to do? How do you keep hockey in your life when it's almost 100 degrees outside? How do you quench the thirst for high-paced, hard-hitting hockey when there hasn't been a televised game in months?
Here's a list of ways to save your sanity. A list of way to wet your whistle while we wait for the drop of the puck. A list of ideas to keep you from becoming too much of a baseball fan.
1. Pick Up A Controller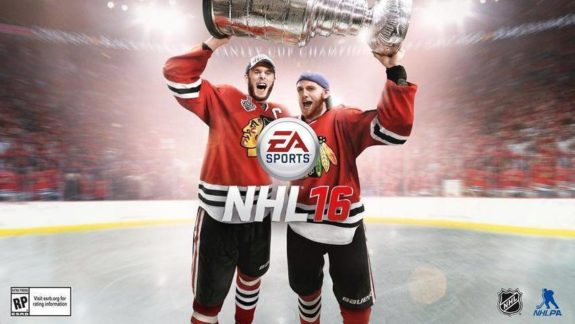 We all want to be the players, right? We want to know what it's like to skate out onto the ice in front of tens of thousands of screaming fans. What better way to get that feeling than to immerse yourself in EA Sports' NHL 15. Yes, I know the game feels a little outdated now that the 2015-16 season is over but now is a great time to wrap up that Be A Pro campaign, play out the Stanley Cup Playoffs as your favorite team or jump online and get a game going with some friends.
For those that are over NHL 15, the NHL 16 Beta is already out for download. That should prove to be enough to hold you over until the official release date of September 15. As far NHL 16 goes, our very own Michael Straw has sat down with EA and done some extensive coverage of the upcoming game's features.
It doesn't have to be EA's latest version either. My personal favorite thing to do is to fire up the old GameBoy and play some NHL Hitz. No matter the game no matter the system, smashing those buttons for a while helps you forget you wont be seeing the real thing any time soon.
2. Pick Up A Stick
Whether you're playing in a local adult or youth league, on the ice or on the pavement, with a group of buddies or by yourself; pick up the stick and get playing. Actually playing the game is the next best thing to playing as your favorite player on a screen.
There's nothing better than walking into an ice rink on a hot summer day, that cold air hitting your face as you open the door. I'm from Southern California so I'm not going to skip out on the roller hockey contingent out there either. Summer is a great time to be outdoors and roller hockey gets you outside and playing your favorite game.
No matter if your inside or out, on ice, cement or your on your knees in your living room, get playing. Time flies by when you're having fun and you'll find there's no better way to quench a thirst for hockey than actually having a stick in your hands.
3. Pick Up A Book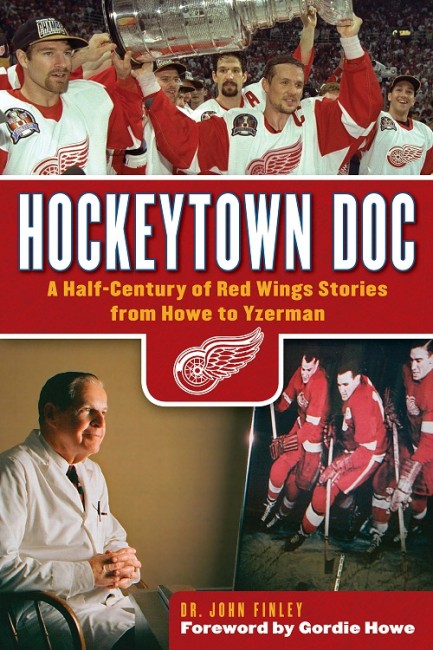 Whether you're a kindle person or love the feel of opening a brand new book, dive into a new book this month. There's plenty of great historical accounts out there whether you want to read about the Great One's life, or learn about the sport there's a book about you.
I'm currently in the middle of Boy on Ice: The Life and Death of Derek Boogaard. Having a book can insert hockey into your life at anytime of the day. I have it with me pretty much when ever I leave the house. If I have some time I read. I go from waiting in line to being on the ice with Boogaard. This is a great way to bring hockey into your life at anytime.
[Book Reviews at The Hockey Writers]
4. Pick Up The Remote
Are you more of a television person? Don't really have the time to invest in getting on a team and playing? Not really into picking up a book? That's fine, there's plenty to keep you entertained on the tube.
Miracle, Mystery Alaska, Slapshot, Goon, Young Blood and The Mighty Ducks are just some of the great hockey movies out there. Flip on the television, kick up your feet, enjoy the air conditioning, and just relax. That's what summer is really about, right? Just sit back and watch one of hockey's best motion pictures.
If movies aren't your thing flip on NHL Network. August is prime time for the network's history pieces and throwback games. If you're looking for some more recent action and your team made the playoffs, every Wednesday a different playoff series from last season is played.
Hopefully watching real hockey again doesn't throw you into some kind of withdrawal state.
We're inching closer and closer to next season, we can make it guys. Hopefully this guide helps ease the pain on the way there.