Before the start of the 2015-16 NHL campaign, I wrote a piece highlighting a few predictions I had for the season. It's nearly impossible to accurately prognosticate what will happen over the course of an 82-game season because there are so many variables. Here is the link to that article from last October, and a brief rundown of the predictions.
Stanley Cup Prediction: Ducks over the Capitals.
Although in the early going, half of my prediction didn't look too good, there is a very real chance the final game of the regular season will also be the final game of the postseason. The Capitals ran away with the President's Trophy, they're healthy and have no real weaknesses, other than the mental anguish of not being able to reach a Conference Final. The Ducks won the Pacific Division, but also have their own mental hurdles to get over, mainly being able to win a game 7 under Bruce Boudreau.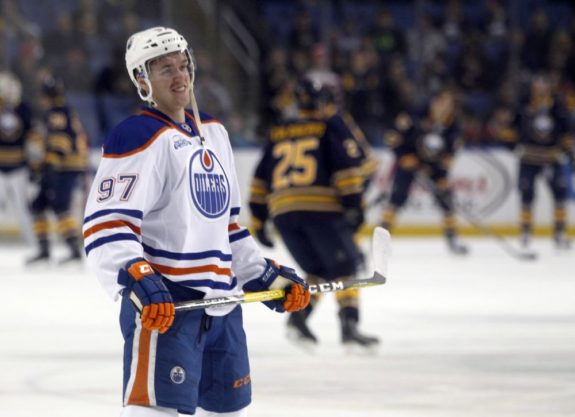 Jack Eichel is going to have a better rookie season than Connor McDavid, but neither the Sabres nor the Oilers will make the playoffs.
I had no idea that McDavid would get hurt, and if we're speaking statistically, I was bang on with this one. Both teams were bad, and Eichel finished second in rookie scoring with 56 points, while Conner was fourth with 48 (in much fewer games). You could argue that McDavid was the superior player, however.
The Ottawa Senators were running on hamburgers late last season; they're going to take a step back this year and fall out of the postseason picture.
No need to analyze that one.
Ryan Miller isn't a good goalie. The Canucks are going to soon regret giving up on Eddie Lack.
I'm not sure if they miss Lack (Canucks fans could chime in on that one), but Miller had his struggles this season, as did the entire team. There will likely be some upheaval in Vancouver.
Sidney Crosby and Phil Kessel will have a great season together, but the Penguins as a team will not.
I wrote this while Mike Johnston was the head coach, so I was half right. I'm not sure you could say that Kessel had an great year (26 goals and 59 points), but Crosby certainly picked it up when the Pens changed their coach and turned himself into a Hart Trophy candidate.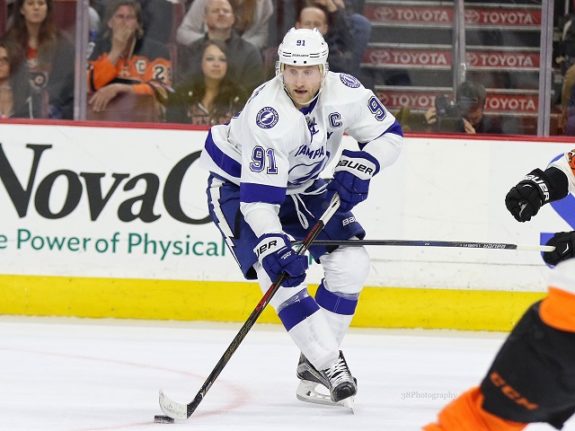 Steven Stamkos may get traded mid-season if the Lightning regress, which I suspect they might.
The Lightning were still good, and they didn't trade Stamkos, but they didn't re-sign him either. With all their injuries, they will be hard pressed to make it out of the first round, and he may have played his last game for Tampa.
The Sharks, Bruins and Flyers will miss the playoffs again. The Kings will be back in.
Sort of right with this one. The Bruins missed and the Kings made it, but the Flyers and Sharks were back in as well.
Carey Price won't be able to live up to the expectations he set last year, and the Habs will be a middle of the road team.
My instinct was correct, though I couldn't have anticipated what went down in Montreal. Technically Price didn't replicate his Hart-winning season.
Everyone will hate the Blackhawks because of Patrick Kane, but the team will still be good, making people hate them even more.
Yes the Blackhawks are still good, and Pat Kane is even better, becoming the first American player ever to win the scoring title. (I find that crazy but nevertheless). Do fans hate them? You tell me. And now for my playoff predictions.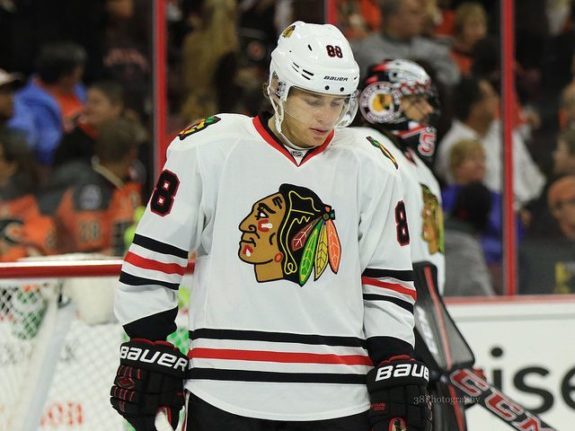 Round One- Eastern Conference:
Capitals over the Flyers in six games
Panthers over the Islanders in five games
Penguins over the Rangers in seven games. (This is dependent on either Marc-Andre Fleury or Matt Murray playing. If neither of them are healthy, it's Rangers in six).
Lightning over the Red Wings in seven games
Round One- Western Conference:
Stars over the Wild in five games
Blues over the Blackhawks in seven games. (Risky, I know)
Ducks over the Predators in six games
Kings over the Sharks in six games
Stanley Cup Final Prediction: Kings over the Capitals.