About this time of year is when all those college basketball fans go nuts about their NCAA bracket. What am I going nuts about though? My Stanley Cup playoff bracket of course and what it might look like in a few weeks. That got me thinking, if the playoffs started today, what would be the most captivating bracket in terms of terrific series and great story lines? The following is what I would love to see if the playoffs started today.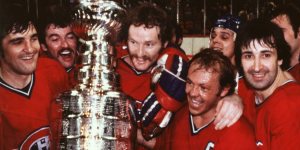 Western Conference Quarter Finals:
Nashville over Minnesota
The Nashville Predators are one of the most interesting teams in the league this year. All of a sudden with a new coach, this defensive juggernaut can score. They have led the tough Central division nearly all year. Unless you are a Wild fan, you want to seem them at least get through round one to take on a second division rival.
St. Louis over Chicago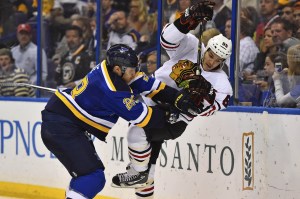 The Chicago Blackhawks have been deep in the playoffs plenty of times in recent seasons. If you are not a Blackhawks fan, you are probably rooting for some new blood. This will be another great matchup in the Blues-Hawks rivalry, but for intrigue factor, the Blues advancing would be much more fascinating for a drama filled bracket.
Winnipeg over Anaheim
Who doesn't love a good upset in their bracket? The Anaheim Ducks have always been a good pick to be upset. They lost as a two seed to the seventh seeded Red Wings a couple years ago and nearly lost to the Dallas Stars last year. A Jets team few predicted to make the postseason advancing to the second round is fun! Unless you're a Ducks fan.
Los Angeles over Vancouver
While some upsets and new blood are nice, it is always more intriguing to have one of the consistent winning teams remain in the hunt deep into the playoffs. It is way more fun to watch David vs Goliath than David vs David. The Kings going for back-to-back and three in four years is incredibly alluring.
Eastern Conference Quarter Finals:
Montreal over Boston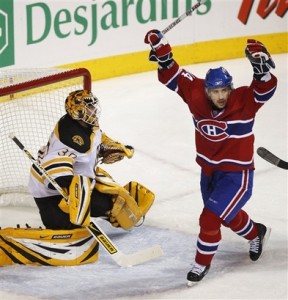 The most historic rivalry in all of the NHL, Montreal and Boston will be another fun series. Ideally Montreal advances because well, they have the most intriguing matchups down the line given their circumstances.
Tampa Bay over Detroit
Sort of a new school meets old school matchup between the Lightning and Red Wings. While Detroit vs Montreal in round two would be an original six matchup, I would rather see a rematch of last year's entertaining Lightning-Canadiens series. That was arguably one of the most entertaining sweeps of all time.
Islanders over Washington
While it would be fun to see the Capitals and Penguins go at it for the Sidney Crosby and Alex Ovechkin playoff matchup not seen since 2009, Rangers and Islanders all New York series is more intriguing.
Rangers over Penguins
For pure context purposes, seeing the Rangers advance to play the Islanders in round two just sets up the best second round series.
Western Conference Semi Finals
St. Louis over Nashville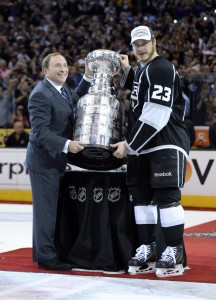 The Predators have captured our attention this season and a matchup with the fellow defensive minded Blues would be a terrific battle. Both these clubs play a heavy game but the Blues winning would set up a terrific Western Conference final with….
Los Angeles over Winnipeg
The Kings advancing to the conference final would set up a terrific rematch series with the St. Louis Blues in the Western Conference final. More on what makes that series interesting later in this article.
Eastern Conference Semi Finals
Montreal over Tampa Bay
Last year the Canadiens swept the Lightning in the first round and this would be a fun revenge series for Tampa Bay. A year ago these two delivered some incredibly exciting fast paced action with goals aplenty. Three out of the four games were one goal finishes, including an OT game to start the series and a one goal finish to Game 4. Montreal winning again sets up a great story line Eastern Conference final against…
Islanders over Rangers
This is one of those series that we all hope to see sooner rather than later. Both the Rangers and Islanders are competitive once again and the all New York series would be terrific theater. The Islanders winning sets up a showdown of former mates.
Western Conference Final:
Los Angeles over St. Louis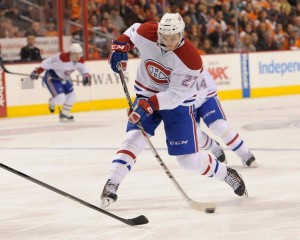 Remember the 2012 second round series between these two teams? It was one of the more physically punishing six game series we have ever seen. The Blues still owe the Kings payback for that series and this would be an absolutely awesome conference final to watch. LA has what St. Louis has never accomplished and that is the Stanley Cup. However, for purposes of keeping the David vs Goliath story line alive, or at least the good guys vs the bad guys, the Kings advancing to the final would be more interesting.
Eastern Conference Final:
Montreal over Islanders
This would be another terrific series seeing Islanders goaltender Jaroslav Halak go up against his former Canadien teammates with a spot in the final on the line. The Canadiens went on a run to the conference final with Halak as their goaltender back in 2010. However with Carey Price as the heir apparent in net,  the Canadiens traded Halak to St. Louis that offseason. Now with the Islanders, Halak vs his old mates would be juicy. Montreal winning and advancing though sets up an historic final matchup against the Kings.
Stanley Cup Final: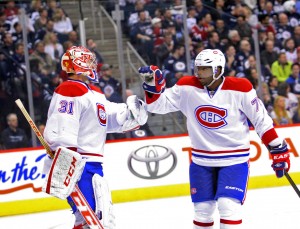 Montreal over Los Angeles
It is a rematch of the 1993 Stanley Cup final. Those Canadiens were the last Canadian team to win the Stanley Cup. If this rematch comes true, the Habs would have fan bases of 29 teams behind them in this David vs Goliath matchup. The Kings are the Kings of the NHL going for their third in the last four years. Montreal on the other hand was predicted by few to get this far despite having a solid team. Boy oh boy would this be an epic final.
Andrew has been credentialed to cover the Sharks since 2010 and the 49ers since 2012. He graduated with his BA in Broadcast Electronic Communication Arts in 2013 from San Francisco State University.