Several of the AHL's 30 teams saw their spot shift dramatically in this week's power rankings as playoff races heat up. In particular, several top teams struggled against opponents who are getting hot at the right time. Furthermore, one team that looked like it was getting its act together has returned to the losing ways that plagued itself for much of the first half of the season.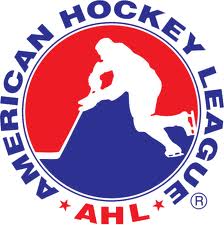 Which Eastern Conference team took over the top spot this week, and who bottomed out after going on a lengthy losing streak?
Read on to find out!
1. Norfolk Admirals (31-17-17)
The Admirals moved into fifth place in the East on the heels of a four-game winning streak and got help from forwards Rickard Rakell and Devante Smith-Pelly, who each had four points in three games. Rakell has 37 points to rank first on the team, while Smith-Pelly leads with 20 goals. The Ads are currently tied with the Binghamton Senators for the East Division lead, but have 31 wins compared to Binghamton's 33.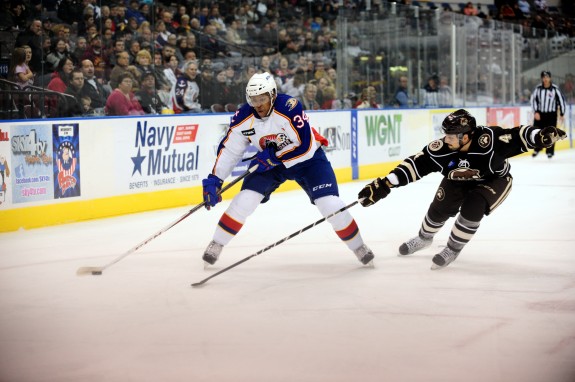 Upcoming Schedule: Tuesday, March 4 vs. Charlotte, Friday, March 7 and Saturday, March 8 vs. Hershey
2. Grand Rapids Griffins (35-17-2-3)
The defending Calder Cup champions have reclaimed the top spot in the West after winning their last five games. Teemu Pulkkinen and Calle Jamkrok each had three points in Wednesday's win against Milwaukee. However, the Griffins only have the conference lead by one point, as the Texas Stars have climbed back to second with 74 points.
Upcoming Schedule: Wednesday, March 5 vs. Chicago, Friday and Saturday vs. Iowa
3. St. John's IceCaps (34-19-1-3)
The IceCaps had a big weekend in a sweep of the East Division-leading Senators. Last week's AHL Player of the Week, John Albert, had three points in Friday's 6-2 win. Michael Hutchinson followed up on Saturday with 42 saves as St. John's shut out Binghamton 1-0. St. John's could have a hard time catching the Monarchs for the Atlantic Division lead, but are on the right track to a playoff spot with 72 points.
Upcoming Schedule: Friday and Saturday vs. Bridgeport
4. Toronto Marlies (33-18-2-2)
Toronto holds on to the fourth spot after going 2-1 this week and winning four of its last five games. Carter Ashton had a hat trick on Sunday against Lake Erie and is tied for third on the team with 13 goals this season. The Marlies currently have a six-point lead over the Americans in the North Division.
Upcoming Schedule: Friday at Lake Erie, Saturday vs. Lake Erie, Sunday, March 9 vs. Wilkes-Barre/Scranton
5. Chicago Wolves (33-17-4-2)
On Sunday, Adam Cracknell had three points and Jake Allen made 29 saves as the Wolves shut out the Iowa Wild 4-0. Chicago stays in the top five in the West after winning its last four games, leading to a 7-3 record in its last 10.
Upcoming Schedule: Wednesday at Grand Rapids, Saturday and Sunday at Abbotsford
6. Oklahoma City Barons (26-24-1-6)
Mark Arcobello was named the AHL Player of the Week after tallying seven points in three games, but Matthew Ford was just as strong with six points of his own. The Barons have won three games in a row to jump to ninth in the West, just three points back of the eighth seed.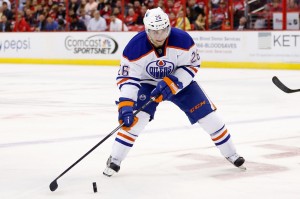 Upcoming Schedule: Wednesday at Utica, Friday at Hamilton, Sunday at Rochester
7. Springfield Falcons (34-17-1-5)
The Falcons ended a three-game losing streak with a 2-1 win over the Worcester Sharks on Sunday. Jeremy Smith made 28 saves for his first win in goal since January 18, and the Falcons got their goals on just 11 shots. They are second in the East with 74 points, six back of conference leading Manchester, but the Monarchs have played three more games.
Upcoming Schedule: Friday at Hartford, Saturday at Adirondack, Sunday at Portland
8. Texas Stars (33-16-3-5)
Forward Colton Sceviour showed he deserved his two-year contract extension by picking up two assists against Lake Erie on Wednesday. He is first on the Stars with 31 goals and second with 62 points. Aside from being one point back in the Western Conference, Texas is first in the West Division with a two-point lead over Abbotsford.
Upcoming Schedule: Tuesday and Wednesday at Abbotsford, Saturday vs. Charlotte
9. Wilkes-Barre/Scranton Penguins (30-20-3-4)
The Penguins won two out of three games this week, their only blemish being a 4-0 defeat against the 11th-place Syracuse Crunch on Friday. Newcomer Spencer Machacek has eight points in nine games since being traded from the Falcons. There is still time for WBS to gain a higher playoff spot, and possibly the division lead, as they sit in eighth place in the conference with 67 points.
Upcoming Schedule: Friday at Utica, Saturday at Hamilton, Sunday at Toronto
10. Milwaukee Admirals (25-19-6-6)
The Admirals made a statement on Friday against the Wild with a 9-1 win. Colton Sissons and Mikka Salomaki each posted three points in the victory. Pekka Rinne, on a conditioning stint from Nashville, picked up 33 saves on 35 shots in two starts. A 2-1 week gives Milwaukee the eight seed in the West with 62 points.
Upcoming Schedule: Friday vs. Rockford, Saturday at Rockford
11. Hartford Wolf Pack (23-27-0-6)
Despite a loss to Portland on Sunday, the Wolf Pack picked up three wins in four games this past week. T.J. Hensick has stood out on the struggling East squad with 21 points in 22 games since being signed to a contract in January. Hartford is almost definitely not making the playoffs, but strong performances in its remaining 20 games can help it go out with promise for 2014-15.
Upcoming Schedule: Friday vs. Springfield, Saturday vs. Albany
12. Abbotsford Heat (33-18-4-2)
The Heat find themselves fifth in the Western Conference as the result of a four-game losing streak. In an 0-1-1 week, Sven Baertschi managed four points in two games. Abbotsford has a six-game homestand ahead, but four of those games will come against formidable foes in Chicago and Texas.
#AHLHeat F Markus Granlund (@GranlundMa) named @theAHL CCM/AHL Rookie of the Month for February. Read More ~ http://t.co/vX72sVRBHR

— Abbotsford Heat (@abbotsfordheat) March 3, 2014
Upcoming Schedule: Tuesday and Wednesday vs. Texas, Saturday and Sunday vs. Chicago
13. Providence Bruins (31-20-1-6)
Both of Providence's wins this week came in the shootout, with Saturday's contest against Springfield culminating in eight rounds of penalty shots. Malcom Subban had back-to-back wins in net, stopping 29 of 32 shots on both Saturday and Sunday.
Upcoming Schedule: Friday vs. Worcester, Saturday at Manchester, Sunday vs. Adirondack
14. Rockford IceHogs (29-22-5-3)
Rockford has a record of 7-3 in its last 10 games and is currently sixth in the West with 66 points. Brothers Alex and Terry Broadhurst are third and fourth on the team in scoring with 36 and 34 points, respectively. The IceHogs now have a chance to gain ground in the conference in a slate with two other playoff bubble teams.
Upcoming Schedule: Tuesday vs. Rochester, Friday at Milwaukee, Saturday vs. Milwaukee
15. Rochester Americans (28-19-4-4)
The Americans had a 1-2 week, but move up two spots from No. 17 last week. Their power play is seventh-best in the AHL at 19.8 percent, and Luke Adam is first on the team with 12 goals on the man advantage. Rochester now plays three of its next five games at home and has two matchups with an intrastate rival.
Upcoming Schedule: Tuesday at Rockford, Friday vs. Syracuse, Saturday at Syracuse, Sunday vs. Oklahoma City
16. Adirondack Phantoms (24-27-1-3)
The Phantoms won two of their three games this week, but at 52 points and 12th in the East, a playoff comeback is going to be difficult if not impossible. Yann Danis made 19 saves to shut out the Syracuse Crunch, 3-0, on Sunday, while Tye McGinn has five points in three games. Adirondack will now face three East teams likely bound for the postseason.
Upcoming Schedule: Friday at Manchester, Saturday vs. Springfield, Sunday at Providence
17. Manchester Monarchs (36-16-2-6)
Manchester falls off the top after dropping two games to the Norfolk Admirals this weekend. However, they are still in first in the Eastern Conference and face two less intimidating opponents this coming week. Nick Deslauriers is first on the team with 18 goals.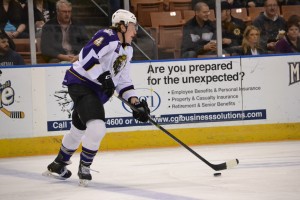 Upcoming Schedule: Friday vs. Adirondack, Saturday vs. Providence, Sunday vs. Hartford
18. Binghamton Senators (33-19-1-3)
Binghamton has struggled in the absence of leading scorer Mike Hoffman, who was recalled to the Ottawa Senators. The AHL Sens have lost their last four games and were outscored 7-2 in a set with the IceCaps this week. Stephane Da Costa (43 points) and Andre Petersson (17 goals) will be counted on to help the Senators widen their East Division lead, as they are tied with Norfolk for 70 points.
Upcoming Schedule: Saturday vs. Utica, Sunday at Syracuse
19. Charlotte Checkers (26-26-1-2)
The Checkers went into Hershey and took a set of games as revenge for the Bears winning in Charlotte in November. Zach Boychuk had a hat trick in Sunday's 6-3 victory, and overall, the Checkers outscored the Bears 10-4. Charlotte is now seven points back of the last playoff spot in the West with 55 points to Milwaukee's 62.
Upcoming Schedule: Tuesday at Norfolk, Friday at San Antonio, Saturday at Texas, Sunday at San Antonio
20. Bridgeport Sound Tigers (26-26-1-4)
Andrew Clark had three points on Saturday against Providence, but the Sound Tigers' seven-game winning streak came to an end on Sunday, as the Comets beat them 2-1. Bridgeport is in 10th place in the Eastern Conference with 57 points. While they'velooked solid at times this year, Bridgeport has never been a true threat and may end up missing the postseason for the third time in five years.
Upcoming Schedule: Friday and Saturday at St. John's
21. San Antonio Rampage (24-24-3-5)
On Wednesday, AHL Goaltender of the Month Jacob Markstrom made 22 saves and Joey Crabb had a hat trick as the Rampage beat the Comets 3-0. A suspended game against Texas on Saturday was followed up with a tough 6-5 loss to the Barons on Sunday. The Rampage are six points out of a playoff spot and will get another shot at home ice this coming weekend.
Marky posted two shutouts during the #RodeoRoadTrip, and stopped 186-of-195 shots during the month of February. #HowSwedeItIs

— San Antonio Rampage (@sarampage) March 3, 2014
Upcoming Schedule: Friday and Sunday vs. Charlotte
22. Portland Pirates (21-26-2-7)
The Pirates are dead last in the East, but went 2-2 in four games this week. Mark Louis had three points on Sunday against Hartford, getting on the board for the first time since January 26. Lucas Lessio, meanwhile, has points in five of his last seven games. He is second on the team with 39 points.
Upcoming Schedule: Friday vs. Albany, Saturday at Worcester, Sunday vs. Portland
23. Hamilton Bulldogs (25-25-1-4)
Hamilton is the second team to retain its ranking from last week. The Bulldogs have won three games in a row, and goalie Robert Mayer has led the way with 59 saves on 63 shots over two games this week. Mike Blunden chipped in three points on Saturday as the Bulldogs beat the Marlies 5-2. They are tied with the Checkers with 55 points and a .500 winning percentage.
Upcoming Schedule: Friday vs. Oklahoma City, Saturday vs. Wilkes-Barre/Scranton, Sunday vs. Lake Erie
24. Syracuse Crunch (22-24-4-5)
Anders Lindback, who was in Syracuse on conditioning, made 30 saves in Friday's shutout of Wilkes-Barre/Scranton. The Crunch had extended their winning streak to four games before losing to the Phantoms on Sunday. However, the last full month of the season will likely be spent keeping their heads above water and trying not to finish too far down in the East basement.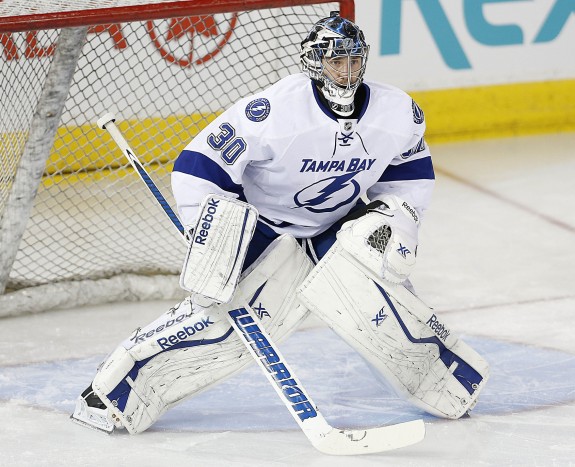 Upcoming Schedule: Friday at Rochester, Saturday vs. Rochester, Sunday vs. Binghamton
25. Albany Devils (29-18-3-6)
The Devils' three-game winning streak came to an end on Saturday against the Penguins, but they remain second in the Northeast Division and seventh in the Eastern Conference with 67 points. Mike Sislo, who scored the lone goal on Saturday, has 18 tallies on the year. If the Devils stay on track, they can easily win all three of their upcoming games.
Upcoming Schedule: Friday at Porltand, Saturday at Hartford, Sunday at Worcester
26. Hershey Bears (29-21-3-4)
The Bears have cooled off as fast as they heated up in February, and they have now lost six straight games. Team captain Dane Byers has three points in four games, but the Bears' next challenge is against a Norfolk team that is hitting its stride. Hershey will be on the road until March 15 and can still make up ground for a playoff spot, as it is ninth with 65 points, two back of Wilkes-Barre/Scranton and Albany.
Upcoming Schedule: Friday and Saturday at Norfolk
27. Worcester Sharks (24-27-3-1)
The Sharks are 2-8 in their last 10 games and score just 2.8 goals per game while giving up 3.1. They sit at 13th in the East and were never truly in the playoff race from the start. Daniil Tarasov, Dan DaSilva and Travis Oleksuk are tied for first with 12 goals on the year.
Upcoming Schedule: Friday at Providence, Saturday vs. Portland, Sunday vs. Albany
28. Utica Comets (23-26-3-4)
The Comets won just once in three games this week, with Cal O'Reilly picking up two assists on Sunday against Bridgeport. Much like the Sharks, Utica started the year at the bottom and hasn't been able to recover. It is only second to the Lake Erie Monsters, who have been on a downfall of their own for some time.
https://twitter.com/CometsInGame/status/440254773908889600
Upcoming Schedule: Wednesday vs. Oklahoma City, Friday vs. Wilkes-Barre/Scranton, Saturday at Binghamton
29. Lake Erie Monsters (23-26-0-6)
The Monsters went 1-2-1 this week, which included a split with the Stars, arguably the Calder Cup favorite in the West. Andrew Agozzino, Bryan Lerg and Mark Olver lead the team with 12 goals apiece. Still, the team only scores about 2.5 goals per game and surrenders more than three. It is 10 points out of a playoff spot in a competitive conference, but the Monsters don't seem to have the star power to get them over the hump.
Upcoming Schedule: Friday vs. Toronto, Saturday at Toronto, Sunday at Hamilton
30. Iowa Wild (22-24-6-4)
An 0-4 week included a 9-1 beating in Milwaukee, and the Wild have scored just four goals in as many consecutive losses. Brian Connelly and Erik Haula were called to Minnesota, leaving AHL veteran Brad Winchester (30 points with Rockford and Iowa this season) to try and pick up some of the slack. The Wild must cross the defending Calder Cup champs before getting another shot at the Admirals.
Upcoming Schedule: Friday and Saturday at Grand Rapids