As of this writing, six teams have secured spots in the 2014 Calder Cup Playoffs, which leaves all but two of the AHL's other 24 teams to compete for the remaining 10 positions. One division title has already been wrapped up, and two other teams could clinch their divisions as soon as the coming week.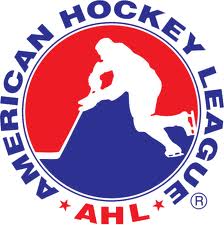 This week's power rankings will focus less on individual performances during the week and more on where teams stand in their conference's pecking order. Keep reading to see where your team ranks as the final month of the AHL regular season draws near.
1. Toronto Marlies (41-20-2-4)
Toronto should win the North Division title any day, as it holds an 18-point lead over the next closest team, the Rochester Americans. The Marlies are 7-3 in their last 10 games and dropped just one game this week, a shootout to the Iowa Wild.
Upcoming Schedule: Friday, April 4 at Utica, Saturday, April 5 vs. Rochester, Sunday, April 6 vs. Utica
2. Springfield Falcons (42-20-1-5)
The Falcons are also a favorite for their division title, as they have eight points on the Albany Devils in the Northeast. They are also four points behind the Manchester Monarchs for the top seed in the Eastern Conference and are on a three-game winning streak heading into April.
Upcoming Schedule: Tuesday, April 1 at Bridgeport, Friday and Saturday at St. John's
3. Texas Stars (43-17-3-6)
The Stars won the West Division on Saturday night with a win over the Hamilton Bulldogs. They will now battle it out with the Grand Rapids Griffins for first place in the Western Conference and could also finish first overall in the AHL with a .688 winning percentage. Texas has won four of its last five games.
Your @TexasStars clinch their second-straight division title. #txstars pic.twitter.com/97fyi0BRm8

— Texas Stars (@TexasStars) March 30, 2014
Upcoming Schedule: Friday and Sunday vs. Lake Erie
4. Charlotte Checkers (36-30-1-2)
Charlotte makes a big jump in the rankings this week after winning all of its last four games, including two shootout victories. The Checkers' biggest win was a 7-0 thumping of the Wild on Wednesday that saw Zach Boychuk post five points. They are now eighth in the West with 75 points, which gives them a four-point lead on Oklahoma City for the last playoff spot in the conference. Charlotte will face the Barons this week in a two-game stretch that could give one of those teams cushioning for the eighth seed.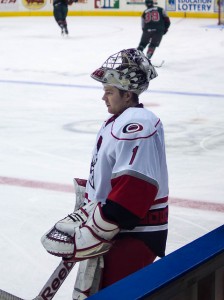 Upcoming Schedule: Friday at San Antonio, Saturday and Sunday at Oklahoma City
5. Grand Rapids Griffins (43-20-2-4)
The defending Calder Cup champions got into the playoffs on Friday night after beating the IceHogs 5-4. Mitch Callahan had two multi-point games for the Griffins, who have 92 points and are first in the Midwest Division. Grand Rapids is also just three points back of Texas for first in the West.
Upcoming Schedule: Wednesday vs. Iowa, Friday and Saturday vs. Hamilton
6. Wilkes-Barre/Scranton Penguins (38-22-3-5)
After losing to Providence 2-1 on Wednesday, the Penguins went to Norfolk and beat the Admirals by that very score twice. WBS remains two points back of division rival Binghamton for the East Division title and have a game in hand on the Senators.
Upcoming Schedule: Friday vs. Bridgeport, Saturday vs. Albany, Sunday at Binghamton
7. Binghamton Senators (40-21-1-5)
The Sens' four-game winning streak was snapped on Sunday against Albany, but they still picked up a point by virtue of taking the game to a shootout. Binghamton has looked like favorites to win the East Division all year and faces key rival Wilkes-Barre/Scranton this weekend for a chance to widen the gap.
Upcoming Schedule: Friday at Rochester, Saturday vs. Norfolk, Sunday vs. Wilkes-Barre/Scranton
8. Abbotsford Heat (37-25-5-2)
The Heat got a big 7-2 win over Utica on Saturday, with AHL All-Star Ben Street posting three points. Although they went through a stretch when they didn't look as dominant, they sit in fifth in the Western Conference and are five points back of Chicago for the fourth seed and home-ice advantage.
Upcoming Schedule: Friday and Saturday vs. Rockford
9. Chicago Wolves (39-20-5-3)
The Wolves are 6-4 in their last 10 games, and both of their wins this week came in the shootout. They started off the year in the middle of the pack and are now fourth in the conference. Chicago is also six points behind Grand Rapids in the race for the Midwest Division title.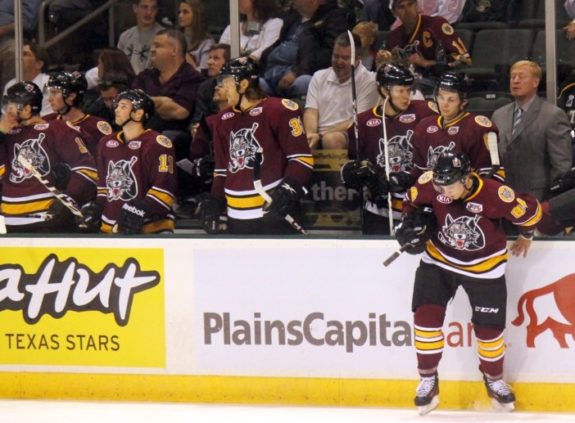 Upcoming Schedule: Tuesday and Saturday vs. Milwaukee, Sunday vs. Iowa
10. Manchester Monarchs (43-18-2-6)
Manchester clinched its fifth straight playoff spot on Friday with a win over the Worcester Sharks. Brian O'Neill, who had five three-point games in March, continues to lead the Monarchs down the stretch. They are currently seven points ahead of the IceCaps for the Atlantic Division title and have the second-best winning percentage in the AHL at .681.
Upcoming Schedule: Friday vs. Hartford, Saturday vs. Portland, Sunday at Worcester
11. Providence Bruins (36-23-2-7)
The Bruins head into April on a three-game winning streak and are just one point behind Albany for the sixth seed in the East. Rookies Alexander Khokhlachev and Seth Griffith are the team's top two scorers with 53 and 46 points, respectively, while Craig Cunningham has 24 goals.
Upcoming Schedule: Friday vs. Worcester, Saturday at Hartford, Sunday vs. Portland
2. Rockford IceHogs (33-26-5-4)
The IceHogs won both of their games this week to tie with Charlotte for 75 points and rank seventh in the West, but they have played one less game than the Checkers. Joakim Nordstrom has five points in his last five games and is second on the team with 17 goals on the year.
Upcoming Schedule: Friday and Saturday at Abbotsford
13. Milwaukee Admirals (32-22-6-7)
Milwaukee has a 6-4 record in its last 10 games and is currently sixth in the West with 77 points. However, it does not have a lot of superstar talent and has an offense that scores just under three goals per game (2.9 average). The Admirals will face a tough Chicago team twice this coming week, which could make it hard to give themselves a higher seed.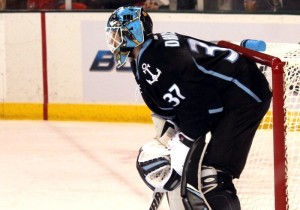 Upcoming Schedule: Tuesday at Chicago, Friday vs. Iowa, Saturday at Chicago
14. Hershey Bears (34-25-4-4)
The Bears did themselves a huge favor this week by picking up wins over playoff contenders in Albany and St. John's. They are currently one point back of the final seed in the Eastern Conference. However, they are facing a five-game road trip that includes games against Springfield and Binghamton.
Upcoming Schedule: Wednesday at Portland, Saturday at Worcester, Sunday at Bridgeport
15. Worcester Sharks (33-30-3-1)
The Sharks' hot streak continues, as they are 3-2 in their last five, but they remain 10th in the East with 70 points, seven away from the postseason. The upcoming week, which includes a game with another team on the rise in Hershey, will show if Worcester can keep its tank full as the season winds down.
With the #WorSharks win and the #Admirals falling 2-1 in regulation…Sharks now 7pts out of 8th with 9 games left. #JustSaying

— Eric Lindquist (@VoiceOfPuck) March 30, 2014
Upcoming Schedule: Tuesday vs. Portland, Friday at Providence, Saturday vs. Hershey, Sunday vs. Manchester
16. Oklahoma City Barons (30-27-2-9)
Oklahoma City struggled this week to a 1-2 result and is just outside the West playoff picture with 71 points. However, the Barons have a chance to make up ground with six of their last eight games at home. Their power play is third in the AHL with a 22 percent success rate.
Upcoming Schedule: Wednesday vs. Hamilton, Saturday and Sunday vs. Charlotte
17. St. John's IceCaps (41-22-1-4)
The IceCaps were slowed this week as the result of a three-game losing streak, but they still have a three-point lead on WBS for the fourth seed in the East. Despite their troubles, their offense is still averaging 3.3 goals per game, while they allow an average of 2.6.
Upcoming Schedule: Friday and Saturday vs. Springfield
18. Utica Comets (30-29-4-4)
For most of the season, Utica looked like it would stay in the Western Conference basement, but it has come on as of late with a 6-4 record in its last 10 games. That leaves the Comets just seven points out of the postseason. They have played two less games than the Checkers, who currently hold the eighth seed.
https://twitter.com/CometsInGame/status/450372597222342656
Upcoming Schedule: Friday vs. Toronto, Saturday at Syracuse, Sunday at Toronto
19. Hartford Wolf Pack (30-31-1-6)
The Wolf Pack went 2-1 this past week and got back-to-back shutouts from David LeNeveu, who posted 53 saves combined in wins against Bridgeport. Hartford sits 10th in the East and are as many points out of the playoff picture.
Upcoming Schedule: Friday at Manchester, Saturday vs. Providence, Sunday vs. Norfolk
20. Hamilton Bulldogs (30-33-1-4)
Hamilton split its four games this week, but is still 13th in the West and 10 points out of the postseason. Sven Andrighetto has six points in his last three games, but the Bulldogs are unlikely to make strides with an offense that scores just 2.4 goals per game while the defense allows close to three.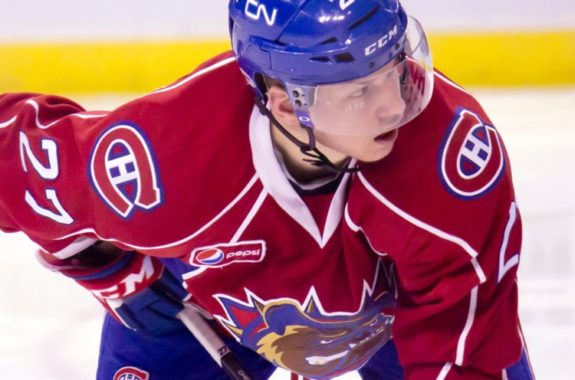 Upcoming Schedule: Wednesday at Oklahoma City, Friday and Saturday at Grand Rapids
21. Syracuse Crunch  (27-29-4-7)
The Crunch clearly have not been the same since several players on last year's Eastern Conference championship team have moved on to the Tampa Bay Lightning in the NHL. However, they have won three of their last five games and are being carried by veteran forward Brett Connolly, who has eight points in that stretch.
Upcoming Schedule: Wednesday at Rochester, Friday vs. Albany, Saturday vs. Utica
22. Albany Devils (35-21-4-8)
The Devils dropped two of their three games this week to fall to .500 over their last 10 games. They now have a slim lead on sixth place in the East. Despite a poor performance, Mattias Tedenby posted four points on the weekend.
Upcoming Schedule: Friday at Syracuse, Saturday at Wilkes-Barre/Scranton, Sunday at Adirondack
23. Norfolk Admirals (34-24-2-7)
Norfolk is on a four-game losing streak and fell to Wilkes-Barre/Scranton in a weekend set. After looking like a solid playoff contender, the Admirals are now holding on to the eighth seed by one point. They will have games against a Hartford team fighting for its playoff life and a strong Calder Cup favorite in Binghamton.
Upcoming Schedule: Friday at Adirondack, Saturday at Binghamton, Sunday at Hartford
24. Rochester Americans (30-27-6-4)
The Americans looked like they were in the Western Conference mix until recently, when they tumbled to 10th place in the midst of a nine-game losing streak. They are now five points behind Charlotte, and upcoming games against the Senators and Marlies won't make a potential turnaround any easier.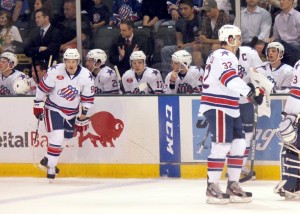 Upcoming Schedule: Wednesday vs. Syracuse, Friday vs. Binghamton, Saturday at Toronto
25. Portland Pirates (24-32-2-8)
Portland is officially eliminated from playoff contention, as it sits 14th in the East with 58 points. The Pirates never really got going this year, but have received strong play from Captain Andy Miele, who is on a four-game point streak and is first overall on the team with 26 goals and 65 points.
Upcoming Schedule: Tuesday at Worcester, Wednesday vs. Hershey, Saturday at Manchester, Sunday at Providence
26. San Antonio Rampage (27-32-3-6)
After a 1-3 week, the Rampage find themselves 14th in the West and 12 points back of the Checkers. They play seven of their eight remaining games at home and have to win at least six of those, but one of their upcoming opponents is Charlotte, which boasts current AHL Player of the Week John Muse, one of the best goalies in the league of late.
Upcoming Schedule: Tuesday vs. Lake Erie, Friday vs. Charlotte, Saturday vs. Lake Erie
27. Iowa Wild (26-31-6-4)
Iowa's only win this week came in a shootout against Toronto, but its three losses have kept them in last place of the Western Conference. The Wild have had some strong individual talent break through and have beaten some tough teams, but they've had trouble putting it all together and will likely spend the summer wondering what could have been.
Charlotte and Iowa combined for 44 penalties and 248 combined penalty minutes last night. In the 3rd alone, IA had 25 penalties/146 minutes.

— Iowa Wild (@IAWild) March 27, 2014
Upcoming Schedule: Wednesday at Grand Rapids, Friday at Milwaukee, Saturday at Chicago
28. Lake Erie Monsters (28-29-0-9)
The Monsters lost all three of their games this week by one goal and are 12th in the conference with 65 points. Mark Olver has 10 points in eight March games, but Lake Erie will likely miss the playoffs for the fourth consecutive season, as it hasn't shown enough to prove it can jump into the playoff race.
Upcoming Schedule: Tuesday at San Antonio, Friday at Texas, Saturday at San Antonio, Sunday at Texas
29. Adirondack Phantoms (25-36-1-5)
The Phantoms were the first team eliminated from postseason contention and have lost their last five games. They have scored just 2.4 goals per game all season while surrendering three. Jason Akeson leads the team with 21 goals and 60 points with Tye McGinn on recall and Kris Newbury loaned to Hershey.
Upcoming Schedule: Friday vs. Norfolk, Saturday vs. Bridgeport, Sunday vs. Albany
30. Bridgeport Sound Tigers (27-33-2-5)
Bridgeport is about to fall out of the playoff picture if it cannot quickly snap a five-game losing streak. This is the Sound Tigers' second long losing streak in less than a month, as they lost six games In a row from March 1-March 15. They are 13th in the East with 61 points, 16 back of eighth-place Norfolk.
Upcoming Schedule: Tuesday vs. Springfield, Friday at Wilkes-Barre/Scranton, Saturday at Adirondack, Sunday vs. Hershey