During the 1990's when the AHL and now defunct IHL had more autonomy so to speak, they served not only as a place for players to prove their mettle, but for hockey to test possible rule changes.  With the AHL installing full scale instant replay for the first time (which should be interesting at the old Glens Falls Civic Center) the league will also experiment with some rules which may be coming to an NHL barn near you.
Perhaps most interesting to come out of the AHL Board of Governors meeting, chaired by President and CEO David Andrews, a trial period for the much discussed and debated "touch-up icing."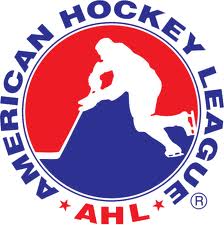 In essence, Rule 81 (Icing) will work much like a hybrid model.  Hence, if the defensive player should reach the face-off dots first, icing will be whistled, given that the puck also crosses the goal line.  However it will only be used as a test rule, through November 19, 2012.  After that the league will reassess continued usage of the icing rule.
If you'll recall, during the 2004-05 campaign, the AHL also experimented with no-touch automatic icing and instituted the shootout as well.  That of course was the last lockout season and the next year, the NHL adopted the shootout but neither league went with the icing change.
In addition, as the NHL made the following changes, so too did the AHL follow suit.  Rule 67.2 or "Handling the Puck," will result in a minor penalty whenever a player covers the puck with his hand, to prevent an opposing player from playing it.  Rule 76.4 or ""Face-offs," determines that neither player may bat the puck with a hand, in an attempt to win the face-off, otherwise incurring a minor penalty for delay of game.
In other words, "hands off."
Other changes of importance deal with some tweaks to last season's league wide 30-team realignment.  The Abbotsford Heat (Calgary Flames) will shift to the North Division.  The Grand Rapids Griffins (Detroit Red Wings) join the Midwest Division.  Plus the Charlotte Checkers (Carolina Hurricanes) will play in their third division in as many years, moving to the newly named South Division.  All three clubs currently reside in the Western Conference.
Swapping affiliations but remaining in the same East Division, the Norfolk Admirals (Anaheim Ducks) and Syracuse Crunch (Tampa Bay Lightning) should have some added intrigue this season.
Michael Gwizdala covers the New York Islanders for The Hockey Writers. Michael is also an Associate Producer at WNYT NewsChannel 13. Additionally, Michael was once a Media Relations intern for the AHL Albany River Rats. Michael is a graduate of The College of Saint Rose in Albany, NY.