This new column will take a look at various promotions around the American Hockey League that will hopefully encourage fans to head down to the arena to support a worthy cause or pick up a unique giveaway item. However, this goes beyond the usual bobblehead or t-shirt giveaway.
For example, this week we will highlight a team that came up with a unique way to promote men's health, a Western Conference club that helps you prepare to welcome a four-legged friend into you home and one team that lets kids sleep over in their arena.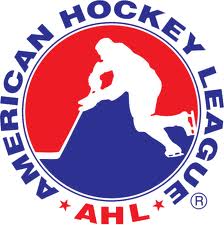 Eastern Conference
The Binghamton Senators will be busy at home this weekend. On Friday against the Adirondack Phantoms, the Broome and Tioga County Reality Check organization will be on hand to present information on the dangers of smoking and give fans a chance to win a turkey in honor of those who have decided to go "Cold Turkey" for the Great American Smokeout. The event encourages people to quit smoking on November 16, or make a plan that day to do so.
Friday is also Word of Life Night for area religious organizations, which includes a ticket to the game and a postgame gospel message with other fun activities before attendees head out to other all-night stops for a safe, exciting party.
Then, on Saturday, the annual Girl Scout sleepover will be held after the game with the Rochester Americans. There will be gifts and prizes given out during the event, and scouts can take to the ice after the game if they have skates or participate in other activities if they don't. Then, there will be a sleepover after for them, their friends and families, which includes breakfast in the morning.
On Friday night, the Hartford Wolf Pack will host a Thanksgiving food drive for the Freshplace food pantry, which serves low-income families and allows them to choose their own food rather than accept a pre-filled bag that might not meet their needs. They also learn about food preparation and making healthy choices. Fans who donate five or more cans of food will receive a ticket voucher for an upcoming Wolf Pack game.
A flashback to the 80s can be seen at Saturday's Manchester Monarchs game, but for a good cause. It is the popular "Mullets in Movember" night, where fans receive a mullet wig and a mustache when they enter the gates for the contest against the Norfolk Admirals. There is also the option to purchase a "Mullet Pack," which includes a game ticket, a flex voucher to use before Christmas, a t-shirt and a donation to the Norris Cotton Cancer Center and Movember Foundation.
"It's about raising awareness and what you need to do and get checked out," Darren Abbott, the president of the Manchester Monarchs, said on the Manchester-area radio show Girard at Large earlier this week. He added it's one of the team's biggest games of the year and that fans come early just to see the players come on to the ice in purple mullet wigs. "The players are not too cool to come out and wear a purple wig for warmups."
This year's game will also feature auction items and the Monarchs will pass a bucket down each seating row so fans can donate if they choose.
In addition to having team photo night on Saturday against the Hershey Bears, the Wilkes-Barre/Scranton Penguins will have area adoption organizations on hand for the first Adoption Awareness Night. There will also be children available for adoption that fans can meet with.
The event has a personal tie for Penguins broadcaster and media relations director Mike O'Brien, who was adopted as a young child.
"I always remember knowing the fact that I was adopted…it was something I accepted at an early age You can't put any number or currency on what a loving family can do for you," he said.
Western Conference
Before every Saturday home game, the Chicago Wolves host a Fun Fest from 5-6:30 p.m. which features interactive games, a chance to meet the mascot, Skates and face painting. Fans can also make signs in support of the Wolves.
This Saturday night is also Adopt a Dog Night, which is put on in cooperation with the Chicago Animal Care and Control department. Any fan interested in adopting a dog can view pictures of available animals on the Wolves website, then bring the $65 adoption fee to the game (cash only), their photo ID and any other necessary paperwork such as approval from a landlord.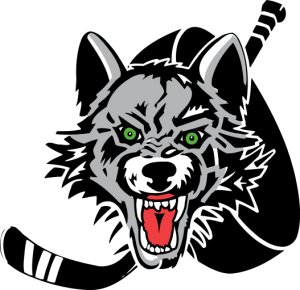 The new Iowa Wild will host a coat drive on Friday night, where fans can bring new or gently used winter coats in exchange for tickets to another Wild home game. Saturday is Youth Sports Night, and a sports jersey will be given to the first 1,500 kids 12 and under.
On Saturday, the Lake Erie Monsters will host Faceoff Against Diabetes to promote diabetes awareness. Screenings and information will be available on the concourse.
It is also Hunger and Homeless Awareness Night, and fans can donate personal hygiene items or winter coats and accessories to receive a free chuck-a-puck.
The Milwaukee Admirals will honor veterans at their game on Friday night, as any vet or active duty military member can get into the game free of charge.
Saturday is Faith and Family Night at the Oklahoma City Barons game, and it is also the night of the popular turkey shootout. After the game, fans can come down to the ice and try to shoot a puck in the net to win an eight to 10-pound turkey for Thanksgiving.
Alison is currently covering the Wilkes-Barre/Scranton Penguins of the AHL for The Hockey Writers after writing about the NHL's New Jersey Devils from 2011-2012. She is currently employed for the fast growing sports website Bleacher Report as a quality editor and hopes to one day have a media relations career with a professional hockey team. Follow her on Twitter @AlisonM_110.