Unlike his Swedish comrade, Andre Burakovsky, Alexander Wennberg not only has speed, but all the elite level skill at becoming an offensive two-way forward.  He will beat you with the speed of his stick handling, his skating, his patience, and his hockey IQ.
Alexander Wennberg THW Close-Up:
Date of birth: 9/22/1994
Place of birth: Nacka, Sweden
Ht: 6'1″     Wt: 183 lbs
Shoots: Left
Position: C/LW
NHL Draft Eligibility: 2013
Twitter: @wenniss
THW The Next Ones Rankings (January 2013): 34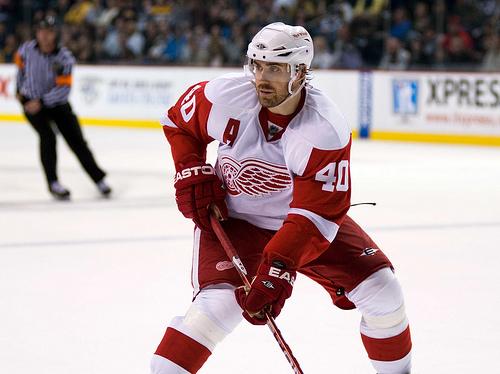 Other Rankings:
THW Warm Room Rankings (April): 14
ISS (May): 15
Craig Button: 12
Consensus aggregate of several services (NHL Numbers): 20
CS Final Rankings for European skaters: 5
***
[NHL 2013 Draft Guide – The Next Ones Draft Headquarters: Your quintessential draft resource]
***
Before the season began, most people weren't sure where to slot Wennberg.  They knew the talent was there, but he was still had a lot of raw skill that pundits were not sure would materialize.  Now it's almost a sure bet that Wennberg will be able to hear his named called in the first round of the draft.  Thanks to a productive season in the Allsvenskan with Djurgården, Alexander Wennberg has shot up many draft rankings.
His speed and stick skills have that "wow" factor.  He's very calm with the puck and can deke defenders at top speed.  He does his best not to force anything, which allows him to slow the game down to his level.  Wennberg has a mind for the game and sometimes can see the play happening a few steps in advance.  He has an keen ability to find the open man, even through traffic.  The Swede is lethal on the powerplay and even strength because he sees the ice so well.
There are very few flaws, if any, to Wennberg's game.  He doesn't have much size to be a physical force, but he is just as tough to play against defensively as he is offensively.  There isn't much question Wennberg will be selected in the first round.  He brings a lot to the table and one GM will be coming away from the 2013 NHL Entry Draft with a top Swedish prospect.
Where Will He End Up In June:
As I already mentioned, Wennberg is going to be a first round pick, more likely than not.  He will be picked somewhere between 12th-20th overall.
Scout's Honor:
"Prototypical Swedish forward who plays strong all-around and steps his game up when the play ratchets up. Can play all three forward positions, and his experience as a centre has made him an extremely well schooled defensive player. Is good on the tip-in, and he will be in the high traffic areas looking for them and rebounds. He has great hands and instincts to go with them. Excellent backhand passer. Have an excellent feel for how things develop in the attack zone. Simply a very good offensive zone passer whose work brings chances. He plays like he is bigger than his stature, beating defenders and getting to the opening space."
Bill Placzek – DraftSite.com
"Molded in a similar style to many Swedish hockey players, Wennberg is a player with a well-rounded two-way game that stems from an intelligent hockey mind. The asset that stands out the most is Wennberg's playmaking abilities as he executes accurate and creative passes using impressive on-ice vision. Wennberg is also extremely versatile as he lines up on the wing and centre equally well."
Brendan Ross – DobberSports.com
"Can play all three forward positions. Excellent skater who has a free and easy stride with excellent quickness and a change of pace is capable of keeping defenders on their heels. He can open up ice and space for himself with his skating. In traffic, he has the ability to 'slice' through tight areas and with very good balance, can be difficult to deter. Very smart with and without the puck and he is quick to see opportunity in all areas to take advantage. Good puck skills and can make plays, can shoot, can hold puck and isn't a 'one-trick' pony. He competes and will battle in every situation."
Craig Button – TSN
"Very versatile forward who can play any forward position and undertake any role he is asked to fill. Wennberg is very athletic. He's a smooth skater who is shifty and hard for d-men to get a hold of. Great prospect who was one of his teams best forwards during the season as well as one of the best Swedes at the WJC."
Uffe Bodin, Editor-in-Chief – HockeySverige.se
"An excellent skater, Wennberg is able to create and open up lanes with his quick, easy stride. His awareness both with and without the puck and ability to shoot the puck make him dangerous offensively."
Aaron Vickers – Future Considerations
"A tall and rangy player who has turned three-zone into his calling card. Alex has nice, soft hands and a sense for when the time's ripe for a pass or a shot. He displays good anticipation and in-game intelligence. Despite a still somewhat lanky frame, Alex has some good wheels and strong side-to-side movement. Doesn't hesitate to throw the body around and plays with a sense of great responsibility for his defensive duties. A player who can compliment all sorts of line-mates. His frame is the type that looks like it could house another 20-30 pounds within the next five years. He has already played 50 games of pro hockey in a men's league and spent this past year making top 6 offensive contributions. Alex is the type of kid who can do a little bit of everything while also playing with a chip on his shoulder. Heading to Frolunda of the SEL for the 13/14 season."
Statistics:
Bio/Interview(s)/Links:
Profile on Wennberg at Last Word On Sports
International Tournaments:
Wennberg has played in five tournaments with Team Sweden.  He started playing with the U18 team and has progressed with the U20 team.  He played in the World Junior Championships last year where he had two goals and one assist in six games.
ETA:
2-3 years
Risk/Reward Analysis:
Risk: 1/5   Reward: 5/5
NHL Potential:
Top line two-way scoring center
Strengths:
Vision
Puck control
Stickhandling
Two-way play
Positioning
Poise
Hockey sense/IQ
Passing
Flaws/Aspects He Needs To Work On:
Add size to his body
Play more physical occasionally
Fantasy Hockey Potential:
Offensive: 8/10  Defensive: 7/10
NHL Player Comparison:
– Like many Swedes, Wennberg has a very well-rounded offensive instincts coupled with tremendous defensive play.  Henrik Zetterberg is a player Wennberg most resembles.
– Hall of Fame comparison: Ron Francis
Video(s):
***
THW's The Next Ones prospect profile template design architect: Chris Ralph
Follow Shawn Reznik on Twitter: @ShawnTHW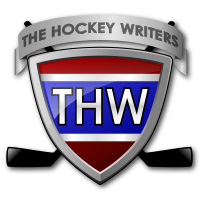 The archives of THW contain over 40,000 posts on all things hockey. We aim to share with you some of the gems we've published over the years.