The Kontinental Hockey League (KHL), borne from the Russian Superleague, is the premier European hockey league. In existence since 2008, there have been few changes in the makeup of teams, but this is changing fast. The KHL's expansion plans are impressive, moving further across Europe and into Asia. With this expansion, the KHL is directly challenging the NHL and its affiliate teams as new teams have been accepted into the league under the terms that they would be seeking North American players that can play at Europe's highest level.
Two Years of Expansion
Yet, it is difficult to tell whether or not the expansion will be a wise financial decision for the league. Over the past two season, the KHL has begun accepting new teams. HC Lev Poprad from Slovakia was the first expansion team introduced into the KHL for the 2011-2012 season. Last season saw the arrival of HC Slovan Bratislava (Slovakia) and HC Donbass located in Donetsk, Ukraine. After one season, HC Poprad moved to the bigger market of Prague and Lokomotiv Yarosavl returned after the tragic plane crash that led to the death of the entire team back in 2011. In just two seasons, the league grew from 22 teams to 26.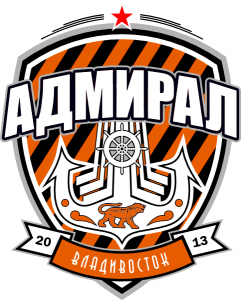 The KHL is not done here. Two new teams are slated for this season outside of the core geographical area where teams currently exist. Far Eastern Russia will be receiving their second team in the city of Vladivostok. Hockey greats Slava Fetisov (representing the KHL) and Alexander Mogilny (Team President) were instrumental in getting the newly named Admirals up and running. Vladivostok is closer to Alaska then it is to Moscow. A better example of its distance from the majority of the other European clubs in the KHL: a mere 3.5 hour drive will get you to the North Korean border.
It appears that the team is having a difficult time getting off of the ground. With the season over, some clubs have already begun signing players for next season. The Admirals currently have zero signings, though they are slated to participate in an expansion draft on June 17th. Recent news from KHL officials points toward a lack of communication with the team and a lack of assurance that the club will be able to get off the ground for next season. The hope is that the team's newly constructed 7,000 seat arena will be filled this fall, but uncertainty remains.
Croatia Gets a Team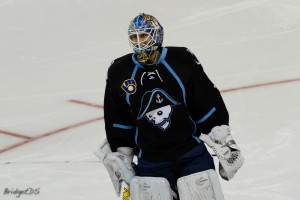 The KHL is also showing their willingness to expand into non-traditional markets by accepting the application of KHL Medvescak (Bears) from Zagreb, Croatia. While there is a long history of amazing athletes coming out of Croatia—Tony Kukoc (NBA), Goran Ivanisevic (Wimbeldon champion) and Blanka Vlasic (decorated high jumper) to name a few—there is not much of a hockey pedigree to speak about. Medvescak's application to the KHL was accepted in part because the team plans to seek North American players to fill their roster, especially players with Croat heritage.
The Medvescak addition by the KHL seems like a safer bet financially. The Zagreb club competed in the Erste Bank EBEL League (Austria) last year and are wildly popular. In a nod to the NHL's winter classic, Medvescak kicked off last season with two games at the Pula Arena—a 2,000 year old Roman amphitheater. The team has a $10 million Euro ($13.2 million) budget for the season, with 12% – 14% slated just for travel expenses. Without a doubt, the team's roster will be much more costly in order to compete with their KHL counterparts. According to a team spokesperson, the team will be actively seeking foreign players, mainly from North America, in order to compete at the KHL level.
Major Travel Costs, Distances
Expansion plans for the KHL are not stopping here and potential teams are expected to come from an even further distance. Gdansk, Poland had a team approved in principal for this coming season, but still have some financial issues to work through. Several other teams have also spoken to KHL officials about entering the league in the near future, including teams from Switzerland, Northern Italy and Norway.
Generally, European cities are much larger than North American cities. This provides the potential for large markets to pull fans from as the KHL expands. With the KHL allowing Poprad, Slovakia, and Vladivostok, Russia, host teams, it shows market size is only one financial consideration for new teams entering the league. One of the great things about sports are rivalries, which tend to come from playing a team over a long period of time and geographic closeness. The Prague and Bratislava expansions last season made a lot of sense in this manner: two close capital cities from countries with a rich hockey tradition that were part of the former Czechoslovakia. It is unlikely we will see a Zagreb-Vladivostok rivalry any time soon.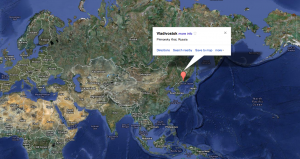 The new expansions are experimental at best, with a possibility of being crippling to clubs and the future of the KHL, who are actively seeking a more widespread audience. While Medvescak is popular in Zagreb and competes well against nearby clubs in a lesser league, will their popularity remain high if they become less competitive in the KHL? If there is a drop in attendance, how will they be able to maintain a roster of expensive North American players? In Vladivostok, will they be able to compile a roster in a small market with high travel expenses from Eastern Asia? How will smaller market teams compete as they will have expensive rosters to fill and further distances to travel, potentially from the Pacific Coast to Geneva and Milan? There are a lot of questions to answer concerning the future of the KHL and their expanse across Europe, but for now the KHL is moving full speed ahead into new territories and after North America's best skaters.
My name is Tim Bourcier and I am contributor for the Washington Capitals and hockey in Europe. Prior to working with The Hockey Writers, I worked with a professional hockey club in Budapest, Hungary. I also wrote articles for the MOL Liga and international hockey tournaments. I am near a PhD in Economics and I have eight years work experience as a statistician.
You can check out my previous work, new stuff and wonky analysis over at my blog: bourciertm.wordpress.com. Also, check out my blog for the KHL team in my home city at www.bearshockeyblog.com