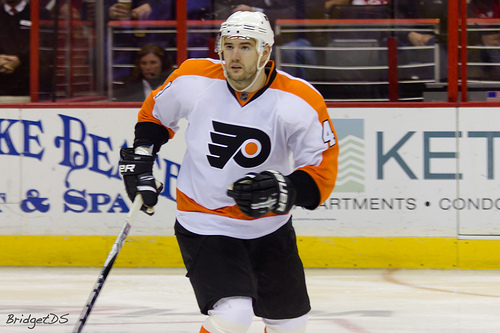 It was a foregone conclusion that the Boston Bruins needed help in their defensive corps, but who exactly were the Bruins going to acquire? Dan Girardi? Chris Phillips? Kevin Bieksa? Nick Schultz? The answer was none of the above.
The Boston Bruins went out and acquired Philadelphia Flyers defenseman Andrej Meszaros in the waning moments of the trade deadline for a third round pick.
Meszaros may not be the flashiest name that came across the trade wire today, but he does provide the Boston Bruins with some valuable depth. Four defensemen on the Bruins have played under 90 career NHL games and Meszaros brings some veteran leadership with him as well. Meszaros, 28, is going to fill a void left behind by Dennis Seidenberg when he suffered a season ending knee injury and Adam McQuaid's leg injury in January.
Bruins general manager Peter Chiarelli explained why he went after Meszaros, saying,
"We acquired these two players for depth and when I say for depth, I just want to be clear, it doesn't mean that they're just reserves. It means I look at our defensive corps as a whole, and we're just bolstering that corps and we've got a lot of games in a short period of time."
Meszaros, much like his fellow Slovakian Zdeno Chara, uses his size as one of his best assets. While he may not be as big as Chara, standing in at 6'2″ and 223 pounds, he is still a large sized defenseman. Another great asset that Meszaros carries is that he is a left-shot defenseman that can be easily plugged into the right size, something Peter Chiarelli covets.
"He's a big defenseman, a thick defenseman. I've had a history with him. He's played international with Slovakia. He plays both sides. He's heavy on the puck. He's more apt to push the puck than to defend, but he can defend. And he's heavy."
Meszaros has had some history with the Boston Bruins, he was a teammate of captain Zdeno Chara's Slovakian team in Sochi. Meszaros was also Chara's Slovakian teammate in Vancouver and Torino and for Chara's final season in Ottawa. Hopefully his camaraderie with Chara will turn into great play with the Bruins.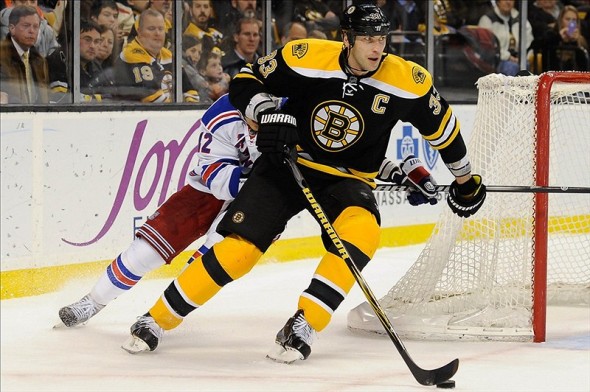 A big red flag regarding Meszaros is his health. Meszaros has had surgeries on his back, shoulder, and Achilles tendon. Also, Meszaros must learn to adapt to a new style of defense than what he is used to in Philadelphia. Claude Julien's defense is more zone based whereas in Philadelphia play a man-to-man scheme. That could be a problem for someone acquired to help out a contending team with a shorthanded defense.
Meszaros has had his fair share of healthy scratches this season with the Flyers, 24 in total, and has averaged only 17:22 of ice time this season. Now that he is on a Boston team short on defense, he is hoping that the healthy scratches will be less and less.
Meszaros said,
 "We have eight defensemen over here and they were rotating us in and out of the lineup. It'€™s never fun; you always want to play every game and I didn'€™t have the chance to do that here. Hopefully I can do it in Boston and as much as I really like it here."
With Meszaros' versatility playing both left and right, he will definitely challenge Matt Bartkowski, Kevin Miller, and Adam McQuaid. Expect Meszaros to play in the second defensive pairing with Johnny Boychuk.
It may not have been a flashy move by the Bruins, but they didn't give up much and they did get some much needed depth. All the Bruins need from Meszaros is just to stay healthy and to just do enough to keep the defense together.
What do you think of Andrej Meszaros? Comment below or send me a Tweet, @MarkWGraham