What ownership wants, ownership will get.
I'm of course referring to the ownership of the Vancouver Canucks. Who on Wednesday, as one writer said "put the kibosh on any deal involving Ryan Kesler."
So this wasn't Mike Gillis' fault, supposedly; potentially losing a trade ally in Ray Shero and the Pittsburgh Penguins. This was ownership flexing it's muscle and deciding – despite rampant injuries and the shocking, out-of-nowhere trade shipping their number one goaltender (Roberto Luongo) back from whence he came (the Florida Panthers) – that the Canucks are going to press on towards the playoffs with perhaps their best healthy player at this point. Which baffles me a little bit. Especially considering how many times we've heard his name thrown around in trade rumor circles.
From what I understand the Penguins met Vancouver's asking price of a young center aged 20-25 years old (Brandon Sutter), a top level prospect (Shero gave the Canucks their choice of either Simon Despres or Brian Dumoulin, and was rumored to have warmed up to the idea of putting Derrick Pouliot on the table), and a first round draft pick. This seemingly final offer from the Pens differed a bit from a Rob Rossi report this past Saturday night from Chicago that Pittsburgh offered up Sutter, Despres, and their 2014 first- and third-round draft choices.
So at what point did Vancouver's ownership balk? That's nearly four and a half days of negotiating and posturing by the Pittsburgh Penguins. One would think that if ownership was never on board with such a trade, that Gillis would have informed Shero of this and told him to move on to acquiring someone else.
It's bad form by the Canucks' ownership group. What it essentially says is these guys can't make up their minds what they want. But, perhaps more importantly, is what it says to the rest of the teams in the league when it comes to doing business with Vancouver.
The Roberto Luongo Fiasco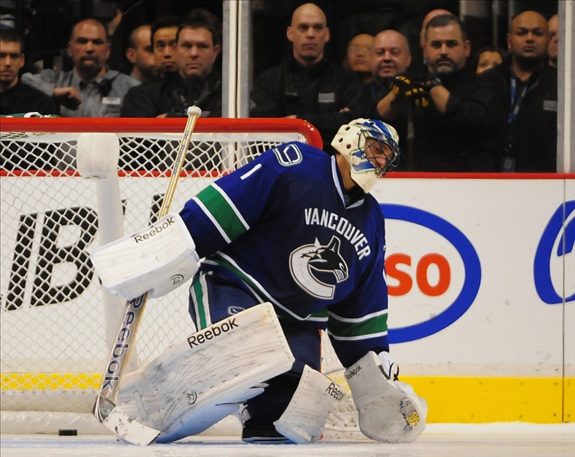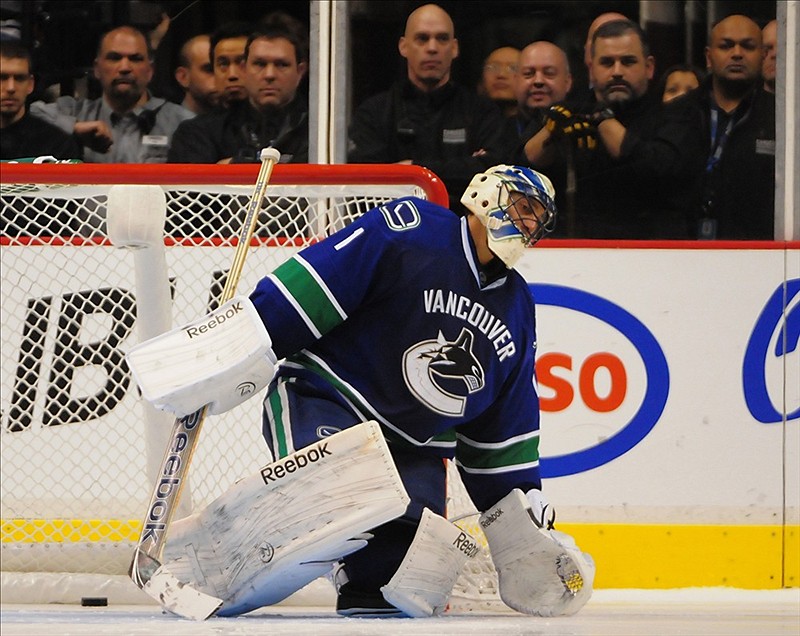 If you recall two seasons ago (2012), the Florida Panthers were in the thick of a division and playoff race. For the first time in a DECADE. Vancouver boasted two goalies who were both widely considered to be number one guys. There was obvious tension within the best team in the Western Conference based on rumors that Luongo wanted out because his playing time had been diminished with the emergence of Cory Schneider. Thus beginning a nearly two year descent into the world of distraction.
The Panthers were in need of a true number one netminder. Perhaps the one move that may have won them their opening-round playoff series against the Devils that year.
There were widespread rumors that Vancouver was talking not only with Florida, but also with the Toronto Maple Leafs regarding Luongo's future. Ultimately the trigger was never pulled. Vancouver, the West's number one seed, was swept out of the first round by the eventual Stanley Cup Champion L.A. Kings; Florida lost in seven games to New Jersey, and Toronto didn't qualify for the playoffs.
Fast-forward all the way to last season's entry draft; held in New Jersey, where the Devils made a move to acquire Schneider as the heir-apparent to Martin Brodeur. Stunned doesn't even begin to describe the hockey world after that move. But, most thought it un-muddied the goalie picture in Vancouver, and Luongo was once again the clear number one guy.
Nope. Just this past Sunday, at the annual Heritage Classic played between the Ottawa Senators and Vancouver at BC Place, Luongo was benched in favor of Eddie Lack. Which is apparently what got the ball rolling once and for all on sending Luongo and his awful contract back to the Florida Panthers.
It just came two seasons too late.
The Fallout from Wednesday
For as stunned as we all were upon hearing the Schneider to the Devils trade last summer, we were all equally shocked to hear that Luongo was headed back to South Beach on Tuesday afternoon.
When Luongo has been healthy this season, he has been the Canucks' starting goalie. Which is why the decision to with Lack on Sunday is so confusing.
Trading Luongo only muddied up the waters once more for a team not only fighting the injury bug, but also fighting – despite those injuries – for a wildcard playoff birth. It would seem that Vancouver was gearing up to make a few other big moves on Wednesday, thus waving the white flag and beginning a retooling period for one of the league's best teams over the past five years.
But then, at 3pm eastern time, the NHL's annual trade deadline came and went. With no word from the Canucks on Ryan Kesler. Pittsburgh, who once again had been at this hardcore essentially since the Olympics ended nearly two weeks ago, did not get their man. And why? Because the men pulling Mike Gillis' strings decided, for some unknown reason, that they wanted to hang on to the rest of their top players (Alex Edler, Zach Kassian, and Alexander Burrows were other names passing through the rumor mill on Wednesday afternoon) and make a push for the playoffs.
Either the Canucks' ownership is incredibly indecisive, delusional, or just have no idea what they are doing. My money is on the latter of those options. They did nothing to improve their team over the past two days, despite glaring needs due to injury and lack of depth. Yet they want to make a push for the post-season.
The After-Effect for the Pens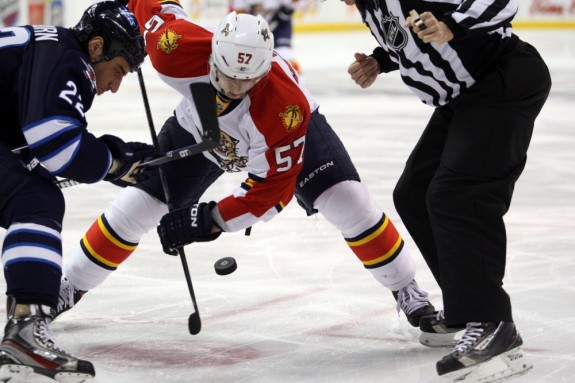 The reason to be angry if you're a Pens fan is not that they didn't acquire Kesler; rather, it's the fact that Vancouver kept them hanging on a string all day long, only to be told that Kesler wouldn't be moved.
It tied up trade pieces that Shero could have used elsewhere, should he have felt strongly enough about another player. Specifically speaking, Brandon Sutter wasn't going anywhere unless Kesler was the return. But Simon Despres, Brian Dumoulin and Derrick Pouliot were all very valuable trade options for a Matt Moulson or a Thomas Vanek (although, according to Rossi and his colleague Josh Yohe, the Penguins were never all that interested in Vanek, viewing him as a bad fit for their system and locker room).
In the end, the Penguins were able to address their biggest need, which was depth on the wings. Shero acquired German-born Marcel Goc from the Panthers in exchange for a 2014 fifth-round draft pick and a 2015 third-round draft pick. He was also able to acquire Lee Stempniak from the Calgary Flames at the very last second for this year's third-round selection.
But when I hear the returns on Vanek (Montreal prospect Sebastien Collberg and the Habs' 2014 second-round pick) and Moulson (Torrey Mitchell, the previously acquired Winnipeg Jets' 2014 second-round pick, and Minnesota's second-round pick in 2016) I'm left feeling slightly unsatisfied. I have to wonder if Shero could have potentially added more talent at a slightly higher cost (think Simon Despres and a draft pick or two for either Vanek or Moulson) had he had sufficient time to be able to reach out to other teams and test the waters.
For the here and now, Shero got what he needed, if not necessarily who he wanted. The hope is that Stempniak can play the right wing on the Crosby/Kunitz line; while Goc should give the left wing on Sutter's line a much-needed upgrade (I predict left wing based on the assumption that Beau Bennett returns at some point this season, can remain healthy and plays on Sutter's right).
I have no doubt that Shero still wants Kesler. But looking to the future, I just wonder if he can trust Vancouver's ownership and management not to string him along this summer; in much the same fashion they've done over the past five days.
As the saying goes: You don't want to burn a bridge.
The Mailbag will be up either tomorrow evening or Friday morning.
If you have a question for the Mailbag, submit it to my inbox: TDTorraoTHW@gmail.com
or find me on Twitter: