Rankings
THW Alternate Rankings: 54th (May)
Future Considerations: 41st (Spring)
Pronman: 41st (Jan)
Craig Button: 47th (March)
Though undersized at 5 foot 10 and 170 pounds, Antoine Morand has proven to be a dynamic center in the QMJHL with good speed and an ability to produce offensively as a playmaker and a goalscorer. What's so impressive about Morand is the fact that he sees the game at such a high level. Whether it's seeing things unfold around him and making plays with his shiftiness and quick bursts or a drawn out play where he simply navigates the gameplan and executes, Morand is a player who has proven that he can make an impact offensively.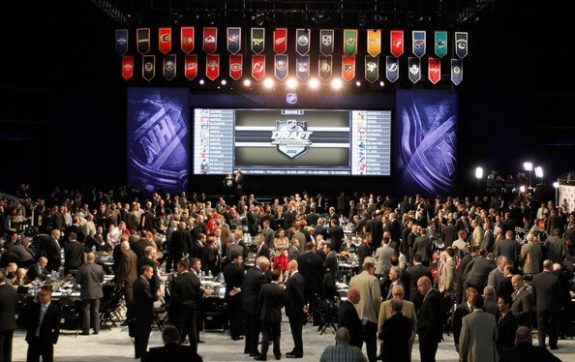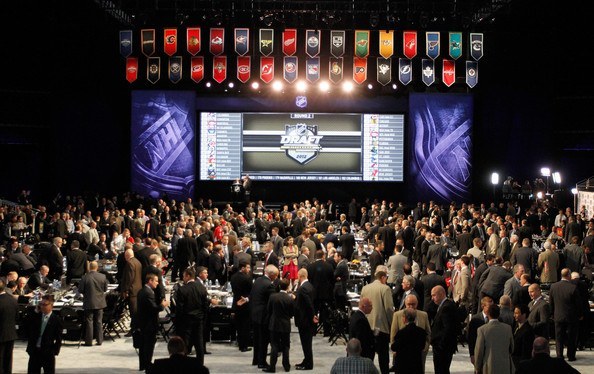 In his two seasons in the QMJHL, Morand has produced at over a point-per-game pace, including an impressive 28 goals and 74 points in 67 games in the 2016-17 season. Adding to his totals in the postseason, Morand scored two goals and 12 points in 11 playoff games to go along with eight penalty minutes. His offensive production isn't a fluke, however, as he is known to make quick, opportunistic plays to score a goal or open a lane for a teammate. That type of dynamic play shows that Morand understands the game and knows when and how to produce points when the time calls for it. Scoring from the slot at the NHL level won't be nearly as easy, however, but Morand's smarts should help him adapt to the professional league.
A knock on Morand, however, revolves around his size. While undersized players have found a home in the NHL as effective and talented players, they often have very good puck possession abilities. Morand will need to get strong on the puck so as not to get knocked away from it at the NHL level. It's something that will probably keep Morand out of the first round, but it's not something that teams should shy away from for too long as the rest of his game looks too promising to pass up.
NHL Draft Projection
Though Morand doesn't project to be a first-round draft pick, he should go fairly early in the second round. Seeing him drafted anywhere between picks 40 and 50 would be a reasonable expectation given his high offensive upside and high hockey-IQ. It would be surprising to see him slide further than the 50th pick in the draft, but there are many players who could find themselves drafted higher than expected due to the nature of the 2017 NHL Entry Draft.
Quotables
"An undersized but very speedy and skilled playmaker. He thinks the game at a high level and is often a step ahead of his opponents mentally. Has a motor that never breaks and keeps working hard in every shift with a great energy-level." – Dennis Schellenberg
Statistics
Strengths
Speed
Hockey-IQ
Playmaking ability
Under Construction (Improvements to Make)
Stronger on the puck
Adding mass
NHL Potential
Players with Morand's offensive ability always look like they could be top-six players in the NHL. If he can work on being stronger with the puck, he could very well achieve that goal and find himself centering an NHL team's second line one day. If it's something that he is unable to figure out, he might be better suited in a third-line role or as a top-six winger, rather than a center.
Risk-Reward Analysis
Risk – 3.5/5, Reward – 3.5/5
Fantasy Hockey Potential
Offense – 7.5/10, Defence – 6/10