After their struggles of two weeks ago, it appears as if the Arizona Coyotes got back on track last week. Let's dive right into the week that was:
Coyotes Back on Track
In the wake of their embarrassing performance against the Los Angeles Kings on Feb. 3, the 'Yotes got back on the ice on Tuesday in their former home of Winnipeg against Hart Trophy candidate Blake Wheeler and the Jets. It looked like Arizona would get run off the ice once again after Jack Roslovic scored just 30 seconds in, but the Coyotes bounced back and made a game of it in the latter half of the contest before eventually falling by a 4-3 margin.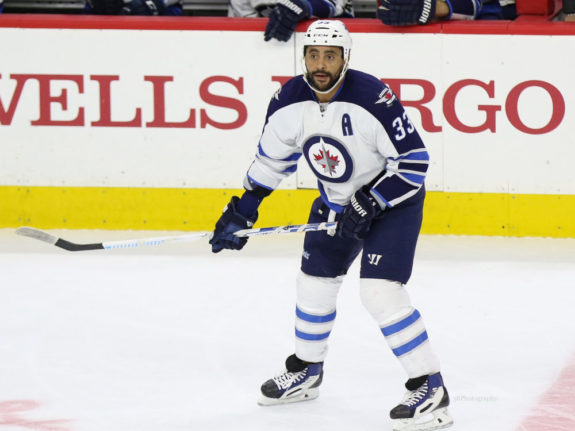 From there, the 'Yotes made the trip southward to take on the Minnesota Wild. Arizona again fell behind in the first period, and trailed 3-0 at the game's midway point. Things weren't looking good, but Nick Cousins scored twice and Kevin Connauton added his third goal in the last four games to help the Coyotes force overtime, where Clayton Keller capped off an amazing 4-3 comeback victory with his first goal since the calendar flipped to 2018:
Following their comeback victory in St. Paul, the Coyotes returned home to face the Philadelphia Flyers at Gila River Arena on Saturday night. In contrast to their first two games of the week, Arizona actually scored first in this one. They allowed three of the next four goals, though, and needed a third-period marker from former Flyer Zac Rinaldo to force overtime. The game eventually headed to a shootout despite a prolonged offensive-zone shift for the Coyotes, and things took a turn for the surreal, as Flyers' netminder Brian Elliott suffered a lower-body injury during round No. 2 and had to leave the game.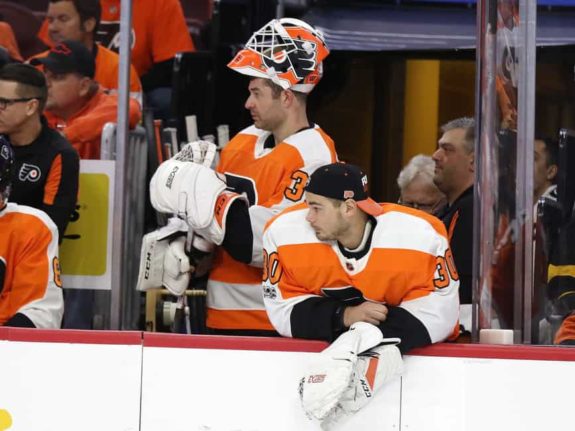 Enter Michal Neuvirth, who had spent the better part of the previous three hours sitting on the bench. After Raanta came up with a save on Travis Konecny at the other end, Brendan Perlini skated out to challenge the ice-cold Philadelphia backup netminder, but he fanned on his shot. Raanta continued to keep the Coyotes alive, but Derek Stepan, Tobias Rieder, Niklas Hjalmarsson, and Max Domi couldn't solve Neuvirth, who picked up the unlikely victory after 19-year-old rookie Nolan Patrick scored the winner in the seventh round of the skills contest.
A Busy Week for the Coyotes
After salvaging a point against Philadelphia on Saturday, the Coyotes will welcome the struggling Chicago Blackhawks to Glendale on Monday night. This season has been nothing short of a disaster for the 'Hawks and head coach Joel Quenneville – Chicago is in last place in the Central Division and is in danger of failing to qualify for the postseason for the first time since 2007-08. Will the Blackhawks' underwhelming play so far this season have any effect on the number of visiting fans that will be inside Gila River Arena as the team's bandwagon begins to empty out? Puck drop is scheduled for 7:00 P.M. in the Valley of the Sun.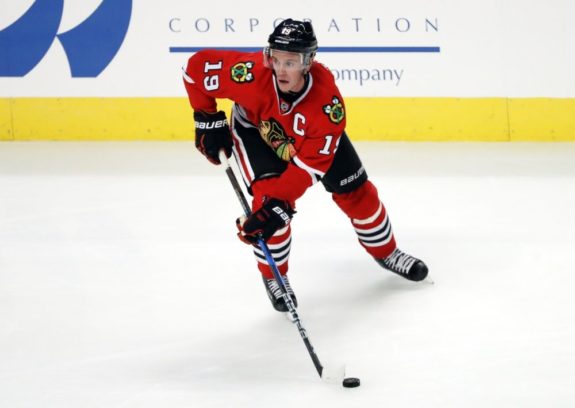 The Coyotes will then head to Sky Harbor Airport and will catch a red-eye to Northern California for a Tuesday night contest against Brent Burns and the San Jose Sharks. The Shark Tank hasn't been friendly to the Coyotes lately – San Jose is 10-0-4 in their last 14 home games against Arizona, and the Coyotes haven't won in regulation there since Nov. 12, 2011. This one will get started at 7:30 P.M. local time at the SAP Center (8:30 P.M. in Arizona).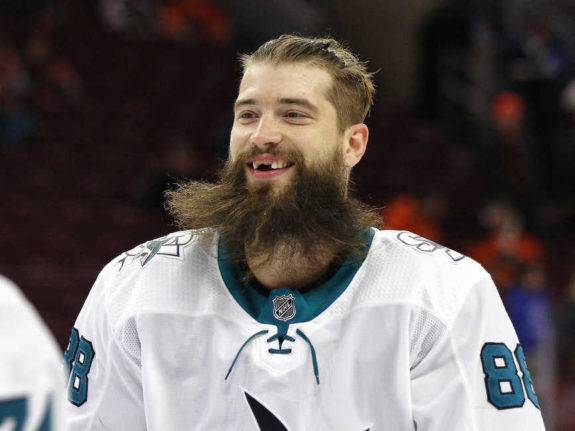 Following their one-day business trip in NorCal, the 'Yotes will return home and will host the Montreal Canadiens on Thursday. Like the Blackhawks, Montreal is also struggling this season after making a playoff appearance last year. Will the team's performance this season be enough to cost embattled general manager Marc Bergevin his job? Puck drop is scheduled for 7:00 P.M. in Glendale.
On Saturday, the Coyotes will welcome a second consecutive Canadian team to Gila River Arena in the Edmonton Oilers. Connor McDavid is doing all he can to keep his team alive, but the Oilers' slim playoff hopes are slipping further and further away with each loss. Note that this will be a rare matinee affair in Glendale – puck drop is scheduled for 2:00 P.M.
Pacific Division Roundup
We're just under two months away from the start of the 2018 Stanley Cup Playoffs (they begin on Apr. 11), and the Vegas Golden Knights still find themselves comfortably in first place in the Pacific Division. However, their lead isn't as comfortable as it was last week, as the Sharks managed to shave two points off of their deficit. The two teams will meet twice more this season, so this race isn't over yet. Here's how Arizona's other division rivals fared last week:
Anaheim Ducks (27-19-11, 65 points)
Last week: 2-1-1 (7-4 L at TOR, 4-3 OTW at BUF, 3-2 W vs EDM, 3-2 SOL vs SJ)
Analysis: The Ducks suffered a tough 7-4 loss to the Maple Leafs on Monday to open the week, but they bounced back with victories over the Sabres and Oilers on Tuesday and Friday, respectively. They could have finished the week with three straight wins, but a blown 2-0 third period lead against the Sharks on Sunday ended any hopes of doing so.
Player of the week: Corey Perry – 2 goals, 4 assists, +2
This week: Tue at DET, Thu at CHI, Sat at MIN
Calgary Flames (29-19-8, 66 points)
Last week: 3-1-0 (3-2 W at CHI, 3-2 W at NJD, 4-3 L at NYR, 3-2 W at NYI)
Analysis: The Flames opened their week with their second victory over the Blackhawks in as many games, then finished it by earning four of six possible points in New York against the Devils, Rangers, and Islanders. They'll have two more road games this week before returning home to the Saddledome on Saturday. With the Kings just one point behind, they'll need to stay hot in order to stay in a playoff spot.
Player of the week: Johnny Gaudreau – 2 goals, 5 assists, +6
This week: Tue at BOS, Thu at NSH, Sat vs FLA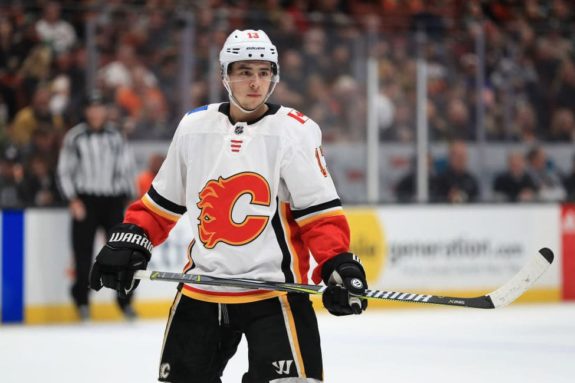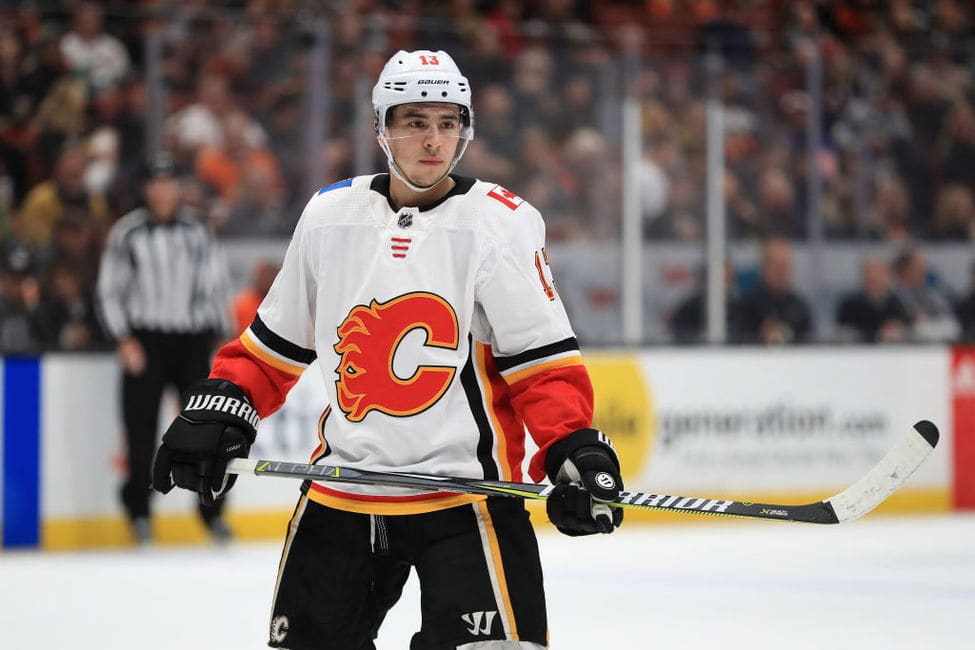 Edmonton Oilers (23-27-4, 50 points)
Last week: 1-3-0 (6-2 W vs TB, 5-2 L at LA, 3-2 L at ANA, 6-4 L at SJ)
Analysis: The week started off well enough for the Oilers, as they picked up a huge 6-2 victory over the league-leading Tampa Bay Lightning on Monday night at Rogers Place. However, three losses in four nights in California to close out the week were essentially the final nails in the coffin for Edmonton. Now facing a 16-point deficit, it'll take a herculean effort to make the playoffs – in order to reach 95 points, the Oilers must go ~21-4-3 in their final 28 games.
Player of the week: Connor McDavid – 5 goals, 3 assists, 16 shots
This week: Mon vs FLA, Thu at VGK, Sat at AZ, Sun at COL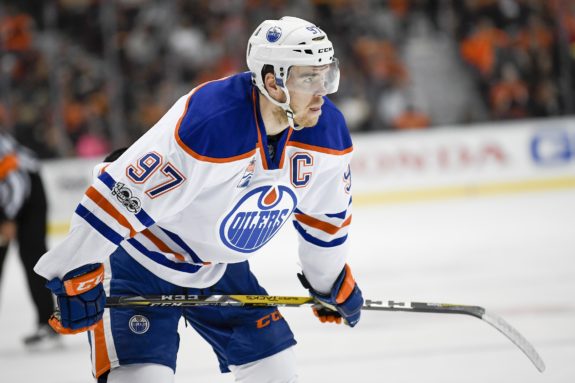 Los Angeles Kings (30-20-5, 65 points)
Last week: 2-1-0 (5-2 W vs EDM, 3-1 W at FLA, 4-3 L at TB)
Analysis: After losing six straight from Jan. 4 to Jan. 19, the Kings appear to have righted the ship. They're 5-2-0 since getting blown out by the Canucks on Jan. 23 and are just a single point behind the Flames and Wild in the ultra-competitive Western Conference playoff race.
Player of the week: Anze Kopitar – 2 goals, 2 assists, +3
This week: Tue at CAR, Thu at PIT, Sat at BUF
San Jose Sharks (30-18-8, 68 points)
Last week: 2-2-0 (3-1 L at COL, 5-3 L vs VGK, 6-4 W vs EDM, 3-2 SOW at ANA)
Analysis: The Sharks dropped their first two games of the week, but bounced back to earn victories in their final two games to maintain their hold on the Pacific's No. 2 playoff spot.
Player of the week: Joe Pavelski – 4 goals, 2 assists, shootout goal, +3
This week: Tue vs AZ, Thu vs VAN, Sun vs DAL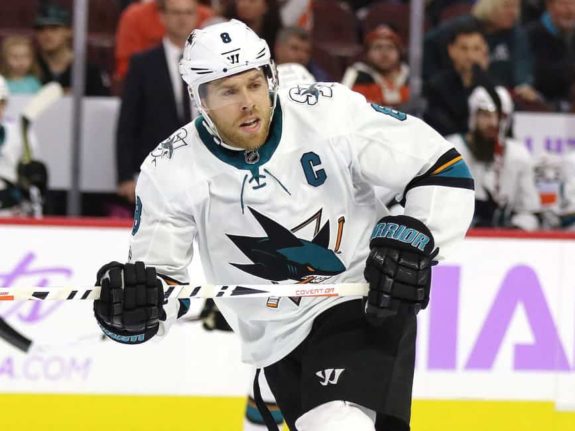 Vancouver Canucks (22-28-6, 50 points)
Last week: 1-3-0 (3-1 L at FLA, 5-2 L at TB, 4-1 L at CAR, 6-0 W at DAL)
Analysis: It was another tough week for the Canucks – they suffered three losses in four nights in Florida, Tampa, and Carolina, but they ended things on a high note with a surprising 6-0 blowout victory over the playoff-contending Dallas Stars on Sunday.
Player of the week: Alexander Edler – 3 assists
This week: Wed vs FLA, Thu at SJ, Sat vs BOS
Vegas Golden Knights (36-15-4, 76 points)
Last week: 1-2-0 (5-4 L at PIT, 5-3 W at SJ, 4-1 L vs PHI)
Analysis: Vegas opened their week by splitting the final two contests of a six-game road trip, then kicked off a seven-game homestand with a rare regulation home loss against the Flyers. The Golden Knights haven't been as dominant lately – they're just 4-4-0 in their last eight games – but they still have a commanding lead in the Pacific.
Player of the week: Reilly Smith – 5 assists, +1
This week: Tue vs CHI, Thu vs EDM, Sat vs MTL
Last week was encouraging for Coyotes fans to see – the team rebounded from an early goal against Winnipeg and lost by just a single goal before coming back twice – once to defeat Minnesota, and once to earn a point against a red-hot Flyers team. Can they continue their positive momentum with four more games on tap this week?
A lifelong Phoenix resident, Louis has been following hockey since 2010, has covered the Arizona Coyotes since 2015, and has been playing hockey since 2020. So far, Louis has visited eight NHL cities, and one of his personal goals is to eventually make it to all 31 NHL arenas. For any questions or concerns, contact the writer via Twitter @LouisPannone.