Selection criteria for an all-star appearance is usually based on two factors. First, there's the immediate, as in big numbers for the current season.
Then, there's a recognition. Maybe something like the lifetime achievement award that's thrown around at the Golden Globes, the Oscars, the Grammys and other events.
For Arizona Coyotes' goalie Mike Smith, his selection to the 2017 All-Star Game Jan. 29 at the Staples Center and ascendency to the elite of the NHL, appears to be a combination.
Since coming to the Coyotes at the start of the 2010-11 season, Smith has been steady and productive in net. In that initial season in the desert, he helped the Coyotes reached the pinnacle of their franchise and advance to the Western Conference finals against the Los Angeles Kings, the eventual Stanley Cup champions that season.
For his 12 NHL seasons, Smith, out of Kingston, Ont., has 30 shutouts, sports a 2.68 goals against average, and a .913 save percentage.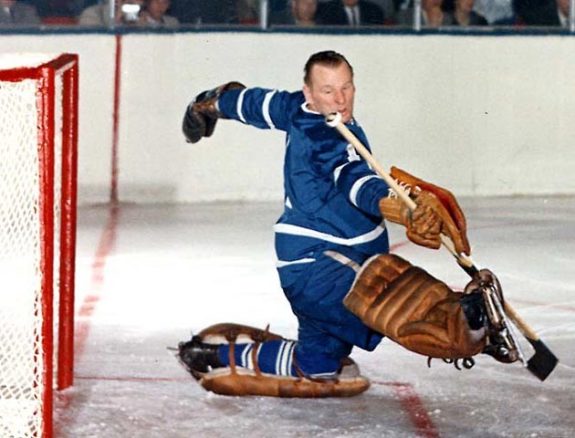 With his All-Star selection, Smith becomes the third oldest, first-time selection between the pipes in NHL history. Johnny Bower of the Leafs was 37 when he appeared in the 1961 mid-season classic in Chicago Stadium and Manny Legace, representing the St Louis Blues, was 35 for the 2008 All-Star game at Philips Arena in Atlanta. Smith turns 35 on March 22.
Stops Along the Way
Drafted by Dallas as the 161st overall player (fifth round) in the 2001 draft, Smith spent a season and a half with the Stars before being dealt to Tampa Bay in February 2008. A free agent after three and a half seasons with the Lighting, Smith signed with the Coyotes. Along the way, there have periods of adulation and despair, triumph and failure, injuries and glory.
Players and coaches like to speak of 'the process' where a player reaches a destination. For Smith, this was more of a journey — a journey filled excitement, hope and confidence.
"It's been a wild ride," Smith told The Hockey Writers Thursday before practice at the Gila River Arena. "There have been some ups and downs and a lof of learning along the way. My time in Dallas was great, and a team I thought I'd play forever. Getting traded obviously was a different experience for me. Then, playing in Tampa was an unbelievable time. I got to know many guys in Tampa who are now some of my best friends today. I cherish those moments."
Citing influences such as Marty Turco, Steve Stamkos and Vincent Lecavalier, Smith pointed out the ultimate destination — as a number one goalie for a franchise. And earlier this decade he looked westward to the desert and found his.
"Getting an opportunity to be the number one goalie here in Arizona really elevated my career," he said. "That gave me a good chance to play many more games and grow as a player. I'm very fortunate for that."