For the first time this season, the Arizona Coyotes finished a week with a winning record, as they picked up four of six possible points during the first three games of a four-game Canadian road trip.
A Step in the Right Direction
After ending up on the losing side of a 4-1 decision against the Winnipeg Jets in Glendale on Nov. 11, the Coyotes started their week with a rematch at the Bell MTS Place. The second half of the home-and-home between the teams went exactly the same way, though, as Connor Hellebuyck backstopped the Jets to a second-consecutive 4-1 victory.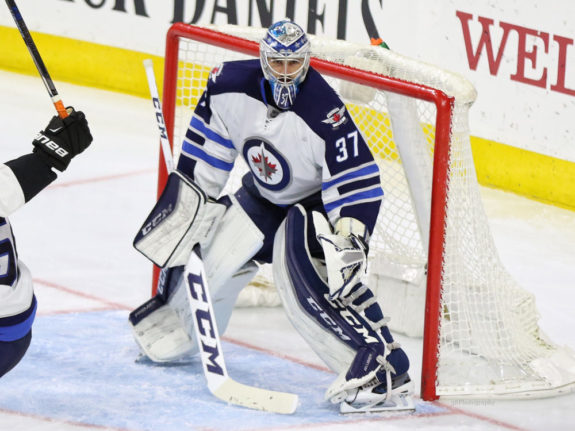 The Coyotes then headed to the center of the hockey universe, Montreal, for a Thursday night matchup against the Canadiens. Despite falling behind 2-0 early in the game, the 'Yotes rebounded and scored five of the game's final seven goals and left the Bell Centre with a 5-4 victory over the Habs.
Last night, the #Coyotes won a game in regulation time after erasing three separate deficits since a 5-4 victory over Pittsburgh on Jan. 17, 2001 (Elias).

— Jeffrey Sanders (@JeSanders11) November 17, 2017
Arizona finished out their week with a matinee affair – their first of the season – in Ottawa against the Senators. Despite again falling behind in the first period, the Coyotes picked up a second-consecutive victory on the strength of this Anthony Duclair hat trick:
Hat trick. OT-winner. All three goals for the @ArizonaCoyotes.@aduclair10 was a stud yesterday. #LoveThisGame pic.twitter.com/SeYOuUNwFW

— NHL (@NHL) November 19, 2017
Home for the Holiday
The Coyotes will start their week in Toronto, where they'll take on the Maple Leafs in the finale of a four-game Canadian road trip. After wins over the Canadiens and Senators, Arizona will be looking for their third-straight win on Monday night over Phoenix native Austin Matthews and his Leafs. Puck drop is scheduled for 7:00 P.M. local time (5:00 P.M. in Arizona) at the Air Canada Centre.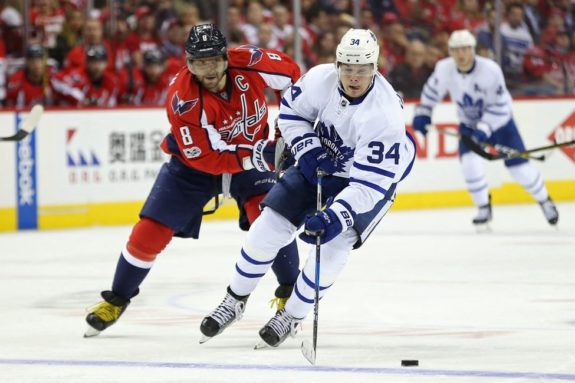 After wrapping things up in Southern Ontario, the Coyotes will depart from Pearson International Airport and will return to Arizona for their first home game since Nov. 11 against the San Jose Sharks. The Sharks have been the best defensive team in the NHL this season, but they've also struggled badly in the offensive zone as they're averaging just 2.44 goals per game. Puck drop is scheduled for 7:00 P.M. on Wednesday in Glendale.
Following the Thanksgiving holiday, the Coyotes will go back to work on Black Friday with a matchup against the rival Los Angeles Kings. Under first-year head coach John Stevens, the Kings are off to a roaring start – they're 12-7-2 through 21 games and are once again looking like Stanley Cup contenders. Puck drop is scheduled for 7:00 P.M. at Gila River Arena.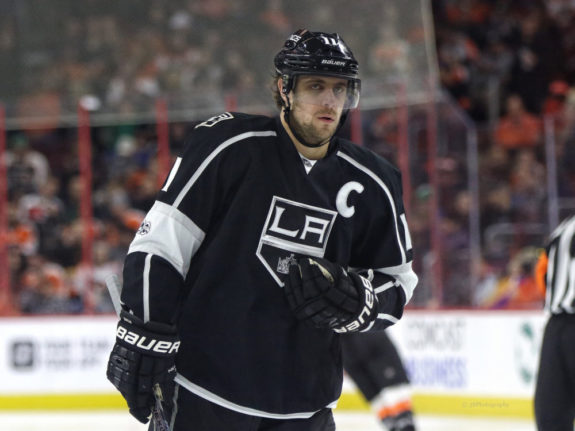 The Coyotes will then finish out their week with a matchup against the Vegas Golden Knights at Gila River Arena on Saturday night. Arizona is still looking for their first win over the Golden Knights franchise, as Vegas beat the Coyotes in overtime on Oct. 7 and soundly defeated Rick Tocchet's squad at T-Mobile Arena on Oct. 10. Puck drop is scheduled for 6:00 P.M in the Grand Canyon State.
Pacific Division Roundup
We're now six weeks into the season, and it's very much looking like the Vegas Golden Knights are the real deal – they're just a point out of first place in the Pacific Division with two games in hand over the first-place Los Angeles Kings. Here's how Arizona's other division rivals fared last week:
Anaheim Ducks (9-7-3, 21 points)
Last week: 2-0-0 (4-2 W vs BOS, 3-2 W vs FLA)
Analysis: The Ducks picked up two big victories over the Bruins and Panthers last week to climb right back into playoff position. Anaheim will play their next four games in the state of California before beginning a stretch where they'll play 11 of 14 contests away from home – they'll need to win in their home state before beginning a grueling finish to the 2017 portion of the season.
Player of the week: Corey Perry – 4 assists
This week: Mon at SJ, Wed vs VGK, Fri vs WPG, Sat at LA
Calgary Flames (11-8-0, 22 points)
Last week: 2-1-0 (7-4 W vs STL, 8-2 L at DET, 5-4 OTW at PHI)
Analysis: It was a high-scoring week all-around for the Flames – they were outscored 16-14 over the course of their three games, but they managed to walk away with four points due to some outstanding offensive production from Johnny Gaudreau, who is on pace for a 125-point season.
Player of the week: Johnny Gaudreau – 3 goals, 4 assists
This week: Mon at WSH, Wed at CBJ, Fri at DAL, Sat at COL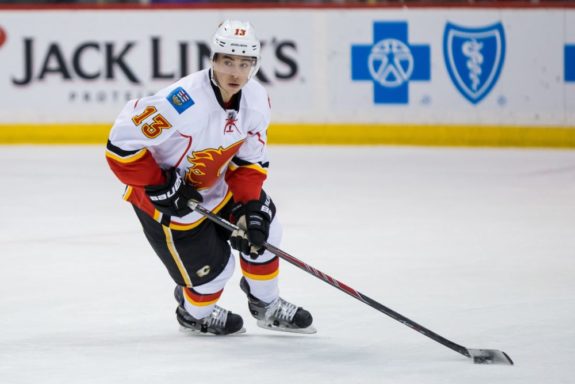 Edmonton Oilers (7-11-2, 16 points)
Last week: 1-2-0 (8-2 W vs VGK, 4-1 L vs STL, 6-3 L at DAL)
Analysis: The Oilers showed signs of life in an 8-2 victory over the Vegas Golden Knights last Tuesday, but they promptly lost any positive momentum they had gained in two three-goal losses to the St. Louis Blues and Dallas Stars. How much longer until this so-called slow start turns into a lost season in Edmonton?
Player of the week: Connor McDavid – 3 goals, 3 assists
This week: Tue at STL, Wed at DET, Fri at BUF, Sun at BOS
Los Angeles Kings (12-7-2, 26 points)
Last week: 1-3-0 (3-2 L vs VAN, 2-1 L vs BOS, 4-0 W vs FLA, 4-2 L at VGK)
Analysis: Cracks have indeed appeared in the Kings' armor – they've lost five of their last six games in regulation after losing just two regulation games in the first 15 games combined. Los Angeles was also the latest team to fall victim to the 'Vegas flu', as they fell behind 3-0 in the first period on Sunday at T-Mobile Arena before dropping a 4-2 decision in the first-ever meeting between the Golden Knights and Kings.
Players of the week: Darcy Kuemper – 2 GP, 1-0-0 record, 54 saves on 54 shots, 1 shutout
This week: Wed vs WPG, Fri at AZ, Sat vs ANA
San Jose Sharks (10-8-0, 20 points)
Last week: 0-2-0 (2-0 L vs FLA, 3-1 L vs BOS)
Analysis: The Sharks scored just one goal last week, and, unsurprisingly, lost both games they played as a result. Their defense has been more than adequate this season, but the offense has left a lot to be desired. Brent Burns is still goalless this season despite firing 75 shots on net – when will he get his first?
Player of the week: Martin Jones – 0-1-0 record, 26 saves on 28 shots (.928 SV%)
This week: Mon vs ANA, Wed at AZ, Fri at VGK, Sat vs WPG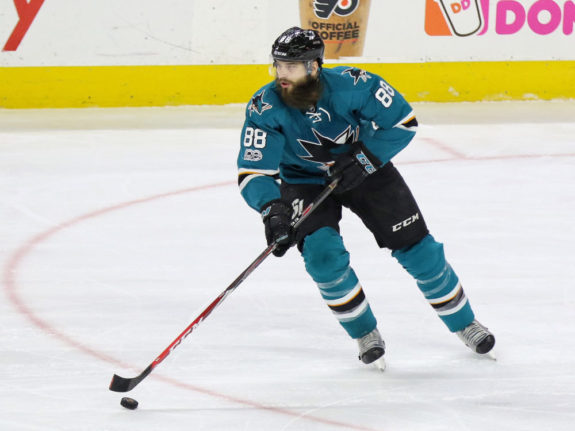 Vancouver Canucks (9-8-3, 21 points)
Last week: 1-1-1 (3-2 W at LA, 5-2 L vs VGK, 4-3 OTL vs STL)
Analysis: The Canucks continue to hang around in the Pacific Division – they're tied with a multitude of teams for the final Wild Card spot despite the fact that expectations were low entering the season.
Players of the week: Brock Boeser – 2 goals, assist, 9 shots
This week: Tue at PHI, Wed at PIT, Fri at NJ, Sun at NYR
Vegas Golden Knights (12-6-1, 25 points)
Last week: 2-1-0 (8-2 L at EDM, 5-2 W at VAN, 4-2 W vs LA)
Analysis: The Vegas Golden Knights continue to win no matter who is in goal – they're 4-5-1 in Maxime Lagace's 10 appearances so far, and they'll get Malcolm Subban back at some point this week. This team is the real deal, folks.
Players of the week: William Karlsson – 3 goals, assist, +2
This week: Wed at ANA, Fri vs SJ, Sat at AZ
The Coyotes picked up two wins in three tries last week – can they keep things moving in the right direction this week?