While the hockey world waits for decisions by top free agents Zach Parise and Ryan Suter, the Colorado Avalanche quietly had a busy July 1st. One of the teams with the most money to spend in free agency, the Avs managed to snag a trio of players off the market.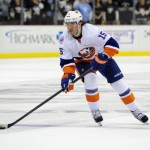 P.A. Parenteau (F New York Islanders)– The Avalanche organization acquired one of the larger free agent forwards on the market in Parenteau, signing him to a 4-years, $16 million. Colorado is hoping that Tavares' linemate will share the same offensive success with recently re-signed Matt Duchene. The former Islanders winger managed 67 points (18g/49a) in 2011-12.  Had he played in Denver last season, he would have led the team in points by 12 over leading scorer Ryan O'Reilly (55 points in 81 games). The Avalanche needed offensive help, and they addressed the need perfectly in Parenteau. A top line of Parenteau-Duchene-Landeskog could give opposing teams headaches next season.
John Mitchell (F New York Rangers)- Jay McClement's days in Denver are most likely over. Colorado signed a fourth center early in day one of free agency. With a 51.3 faceoff percentage, the Avalanche hope to bolster the fourth line with Mitchell's work ethic.  In his time in Toronto from 2008-11, the center also managed to put up a few points for a fourth-liner, which hopefully can spark a team in the bottom third of the league offensively.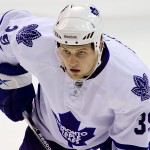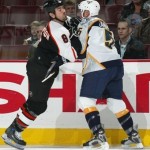 Greg Zanon (D Boston Bruins)- Acquired by the Bruins at the trade deadline, Zanon spent his career mostly in Nashville and Minnesota. Although a little short, Zanon is an above average shot blocker, and has great strength in the corners. A very good depth signing for Colorado, who seems intent on playing with a roster of nothing but defensemen on the team roster next season. Not counting restricted free agent Erik Johnson, Colorado has 6 NHL ready defenders under contract, as well as young guns Tyson Barrie and Stefan Elliot waiting in the wings. It seems the Avalanche are preparing to make a trade of some sort.
Overall, the Avalanche and their fans should be excited about the moves made on day 1. Even though these moves don't add up to a division winner, considering the Canucks aren't going anywhere, look for this team in the conversation for a playoff spot next season. As we've all seen this year, a playoff spot is all you need. As stated earlier, look the Avalanche to make at least one more move in the next week or so.
Aspiring journalist at Oakland University. Hockey is a way of life, and I look forward to sharing it with everyone.