So far into the 2020-21 NHL season, the Colorado Avalanche have been plagued with injuries. With many of their star players missing time, they needed someone to consistently be in the lineup, and have an impact — this is where Nazem Kadri has factored in.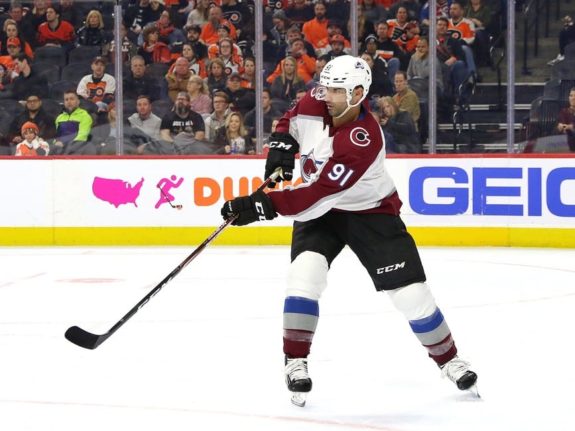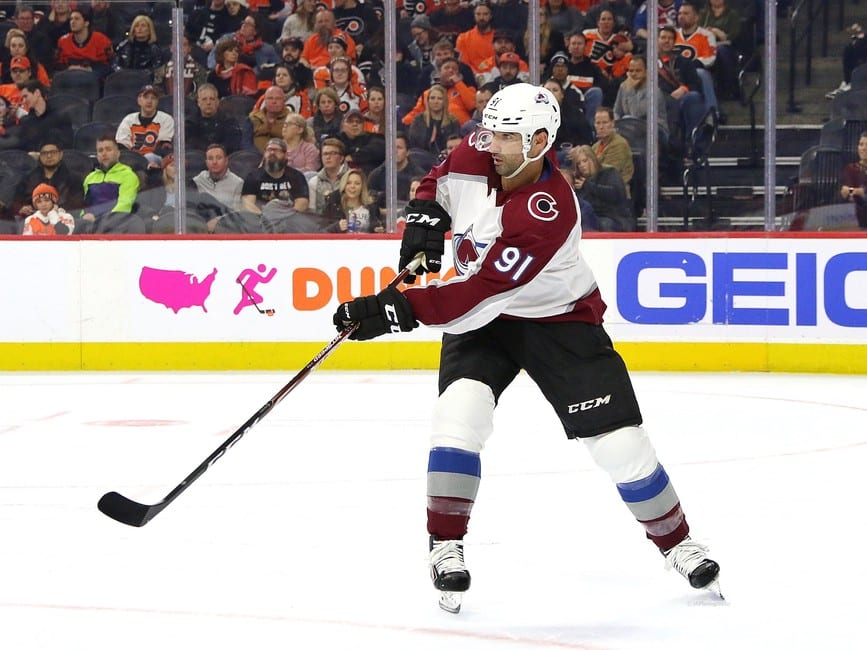 The London, Ontario native has done an excellent job at stabilizing the Avalanche offense this season when the big guns have been out with injury. Appearing in all 26 games thus far, Kadri has posted an impressive 20 points while always playing on the second-line.  
When general manager Joe Sakic made the big splash for Kadri in the summer of 2019, he was expecting to acquire a second-line center that is capable of playing both sides of the puck in return — and that is what he has received. Many questioned the former Toronto Maple Leafs forward's temper, but since his arrival in Denver, he hasn't had any wild incidents. He has found a way to manage to be a nuisance, while not going over-the-top. 
With marquee players missing some time this season, such as Nathan MacKinnon and Cale Makar, the Avalanche needed to find production from somewhere. Kadri has been a rock in the forward-core for Colorado, providing that steady and consistent scoring. The style of play and the position of the 30-year-old has made him the perfect complement to the Avalanche roster.  
Consistent Production
In past seasons, one of the larger issues with the Avalanche has been scoring from other than their top-line. Although depth scoring is still somewhat of a problem, it is no longer to the same extent as it once was. Since Kadri's addition to the roster two summers ago, he has played a big role in balancing the scoring within the top-six. 
The former London Knight was exactly what the Avalanche needed – a dynamic second-line center. His play recently has proven that. Kadri has been on fire recently, as he has averaged over a point-per-game since the beginning of March. This included a three-game stretch without MacKinnon, in which he put up three points. He capped this stretch off with a highlight-reel goal against the Los Angeles Kings this past Sunday night and a monster four-point night against the Anaheim Ducks on Tuesday.
This consistent production is what the Avalanche must receive from their forwards in order to have success. It is also something they aren't currently seeing from other lines. Colorado's bottom-six has been having major issues with scoring this season and is a large factor in why they are struggling to consistently put up more than two wins in a row. Kadri, on the other hand, has been doing his part, and head coach Jared Bednar needs others to take note.
Stabilizes Depth
As almost all NHL fans know, Nathan MacKinnon is a superstar in this league and will be for a long time. However, if they want to make a deep run in the playoffs, he can't be the only center on the team that can put up points.
This is why Kadri is so vital to the success of the Avalanche. The fact he can alleviate some of the defensive responsibilities of MacKinnon while also being able to score can no longer go underappreciated. 
If you look at past Stanley Cup winners or even perennial contenders, one of the most common things they had was depth at center. However, before Kadri, Colorado had little-to-no depth at this position beyond MacKinnon. Now with him, they have a strong one-two center punch that can compete with top teams in the league. 
Kadri's versatility is also what makes him so coveted in the Mile High City. He can take defensive matchups against top-lines and can play in multiple areas on the powerplay. Nowadays, he is primarily used in the bumper position in the 1-3-1 setup, however, he can also play the net-front or one on the wings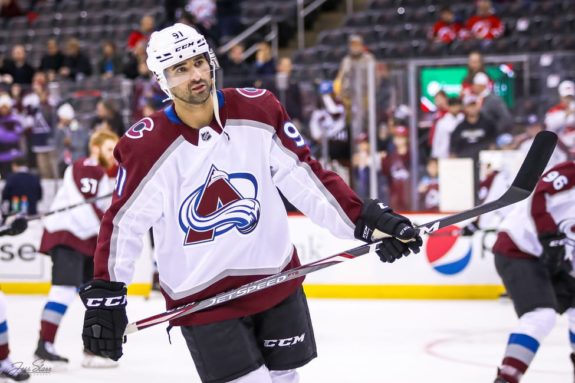 Essentially, the former Maple Leaf has blossomed in Denver and has found a stable home in his second-line role. He provided Sakic exactly what he was looking for, and if Colorado is going to have any success in the playoffs look for Kadri to be a large factor.
---
---