Cale Makar was back, and Bowen Byram was out with an upper-body injury. Boy did the Colorado Avalanche miss them both.
Missing their young stars – and any effort on the backcheck – the Avs were dumped 6-2 by the San Jose Sharks on Monday in San Jose. Since 2007-08, San Jose holds a blistering 20-3 record when hosting Colorado.
The Avalanche took a 2-0 lead on Monday but gave up six consecutive goals to six different players. A series of gaffes got the Sharks back into the game. San Jose took advantage of two botched clearing attempts, a deflection off Nazem Kadri's stick, and letting Kevin Labanc wander right to the crease unchecked.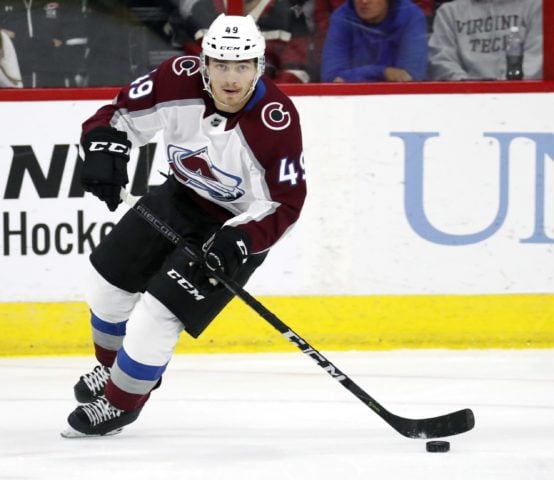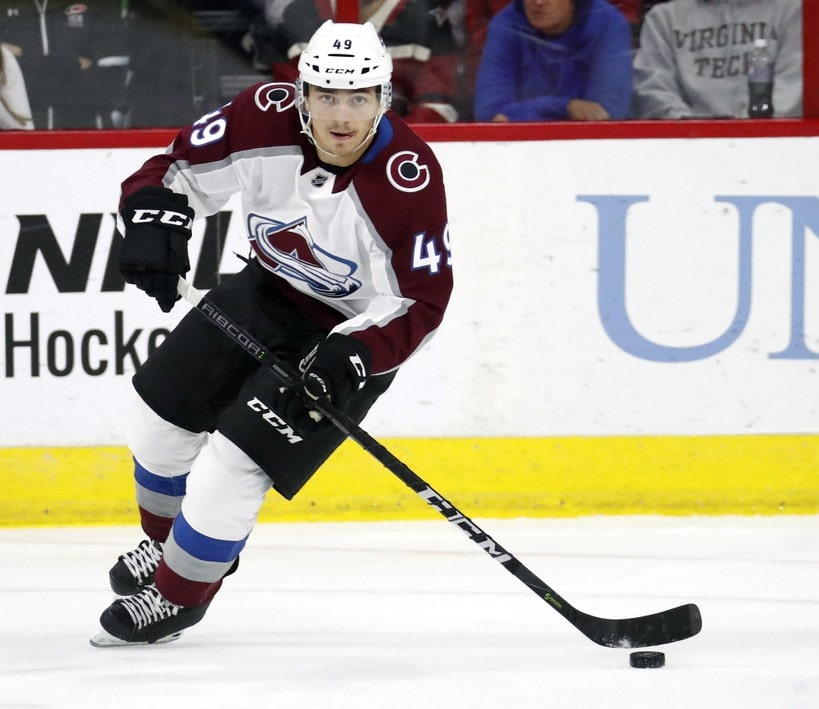 Samuel Girard gave the Avalanche a 1-0 lead after the first period, and Gabriel Landeskog's fifth of the season made the lead 2-0 early in the second. But then the mistakes started coming.
A misplayed pass near center ice led to Radim Simek's first of the year, and Labanc tied it up 10 minutes later with his walk-in goal. The wheels fell off for Colorado in the third period. Four different players scored, starting with a goal off Kadri's stick that was credited to Rudolfs Balcers that gave the Sharks the lead for good.
Makar was going to miss both games against San Jose with an upper-body injury, but Byram missed Monday's game with an upper-body injury as well. He played 18:05 with a couple of hits in Colorado's 6-2 win over the Arizona Coyotes on Saturday.
Colorado had won three road games in a row before Monday's thumping. However, their last two losses were by 6-2 scores, as the Minnesota Wild pounded them by the same score on February 24. The Avs have allowed 16 goals in their last four games.
Landeskog Passes Forsberg
With his power-play goal in the second, Gabriel Landeskog moved into third place in goals scored in an Avs sweater. The goal was his 203rd of his career, passing fellow Swede Peter Forsberg.
Landeskog now has five goals on the season. He had a stretch earlier this season where he went 10 games without a goal but now has one in each of his last two games – both on the power play. Three of his five goals have come on the road. His two at home came in the same game, an 8-0 trouncing of the St. Louis Blues on Jan. 15.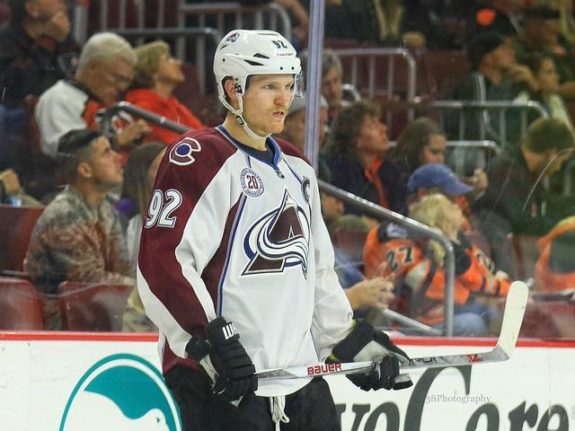 Landeskog was the second overall pick in the 2011 draft, behind Ryan Nugent-Hopkins, who was selected by the Edmonton Oilers. He has scored the second-most goals out of that draft class, behind the Tampa Bay Lightning's Nikita Kucherov's 221. Kucherov was the 58th overall selection that year. Nugent-Hopkins has 178 career goals, by comparison.
Landeskog now trails only Sakic (391 goals) and Milan Hejduk (375) in Avalanche history. Those numbers are only with the team since it moved to Colorado, as both Sakic and Forsberg played with the team when it was the Quebec Nordiques. Sakic finished with 625 career goals, and Forsberg had 15 in his only season with Quebec, for a total of 217 with the franchise.
Burakovsky's Scoring Picks Up
Andre Burakovsky just needed a goal to get back going.
After enduring an eight-game stretch without a point, Burakovsky finally kicked the drought with a goal against the Arizona Coyotes on Feb. 26. He's scored at least a point in both games since then, including an assist on Girard's first-period tally on Monday.
Three times this season, when Burakovsky scored a goal, he followed it up with a two-point night in the following game. Now he's on a three-game point streak. He has a goal and three assists over that stretch.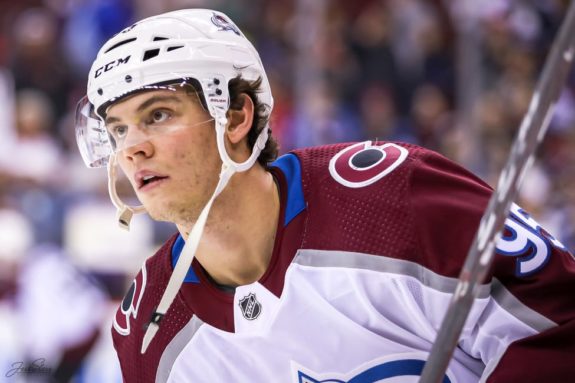 He's played with Brandon Saad and Kadri the last two games but has bounced around this season, playing on five different line combinations.
The numerous linemates and scoring drought haven't deterred him. He's fifth on the team with eight assists, and those assists have gone to seven different players. Saad is the only player Burakovsky has assisted on more than once, and both of those came in the same game – Colorado's 7-3 win over San Jose on Jan. 26.
Before Monday, Colorado had won the last four games in the series. Over that stretch, the Avalanche had outscored the Sharks 18-6 with a pair of shutouts – both by Grubauer. Colorado takes on San Jose again on Wednesday.
---
---
Lifelong storyteller and experienced hockey reporter that has covered everything from major juniors to the NHL. Worked for various newspapers across Minnesota and North Dakota, and now covering the Colorado Avalanche for THW.