The Calgary Flames' effort so far to start the regular-season has reminded me a lot like a rollercoaster. The club was expected to be a little closer to the top of the North Division standings at this point, but inconsistent woes continue to hover over the Flames like a dark cloud. Their longest winning streak this season is three games, but aside from that short burst of hot play, they have only strung back-to-back wins together twice all year.
Their most recent six-game road trip was easily the most pivotal stretch they've faced so far this season, and if they are unable to get their game in order, that stretch may stand as the team's deciding factor when it comes to potentially missing the postseason. The Flames return home after going 2-3-1, earning five of a possible 12 points, and sit one point back of the final playoff spot in the North Division.
Missed Opportunity
In a season like no other, the Flames set out on their longest road trip of the season on Feb. 20, in search of proving their true identity. During that six-game trip, the club was blown-out on three separate occasions; a 7-1 loss to the Edmonton Oilers, and a 6-1 and 5-1 loss to the Ottawa Senators. Surely, these results can't continue if the Flames are to make the playoffs, and even if they do sneak into post-season contention playing the way they are, they won't last long. The Flames have advanced past the first round twice since 1990, and with the team dipping below .500 again, with 33 games remaining, they should be concerned.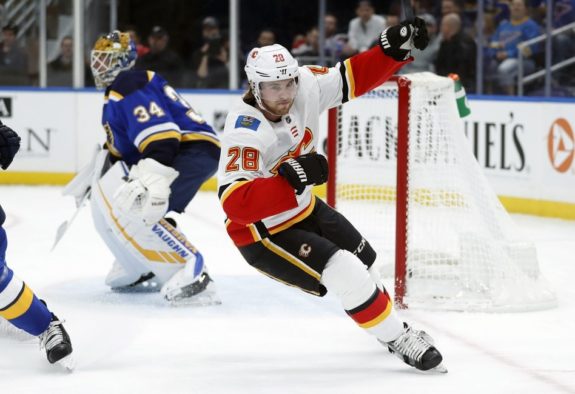 The Flames can't be too disappointed in their efforts against the Toronto Maple Leafs during their road trip, as they collected three of a possible four points against the league-leaders, but they still had plenty of room for improvement. Too often, the Flames are being too passive in their own zone and relying heavily on their goaltenders to bail them out. They had a golden opportunity to shutout the Leafs twice in a row, but they let their lead slip, as well as the extra point in overtime. Looking back on it, that extra point would have put the Flames in a tie with the Montreal Canadiens for fourth in the North Division, who are losers of five straight.
The real kicker was losing twice to the league's third-worst team in such a devastating fashion. The Flames were outscored 14-8 in three-straight versus the Senators, and it was Ottawa's young, top-six trios that outworked Calgary's experienced top-six group. The Flames' top six had 11 points on Saturday against the Sens and only one point on Monday night in their rematch, which tells you that hard work does in fact defeat talent. Calgary simply needs more consistency from its players, especially when their opponent is the underdog. (From 'SNAPSHOTS: Flames' woes continue with another loss in Ottawa,' Toronto Sun, 03/02/21)
Never Underestimate in This League
Before the Flames began their three-game stint in Ottawa, it was highly regarded throughout the media that they had to take advantage of their opposition. Milan Lucic spoke to Sportsnet 960 The Fan following the 5-1 setback in Canada's capital on Monday about stopping the pattern of inconsistent play, and he had some strong words for his teammates. "It's unacceptable. We can't have everyone show up on Saturday then expect it to be easy tonight. I think that's our problem right now. Sometimes we want it to be too easy." Lucic also made it clear the blame was to be put on himself and the players, not coach Ward.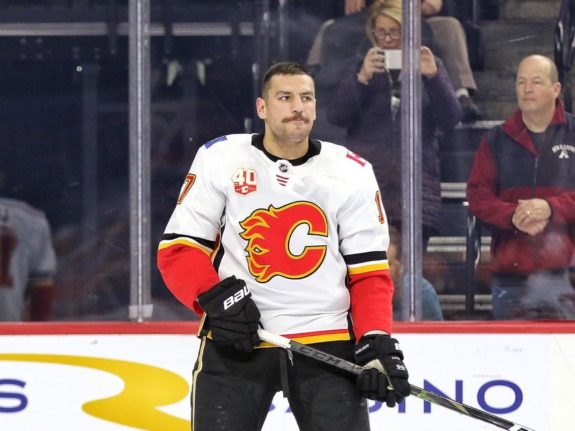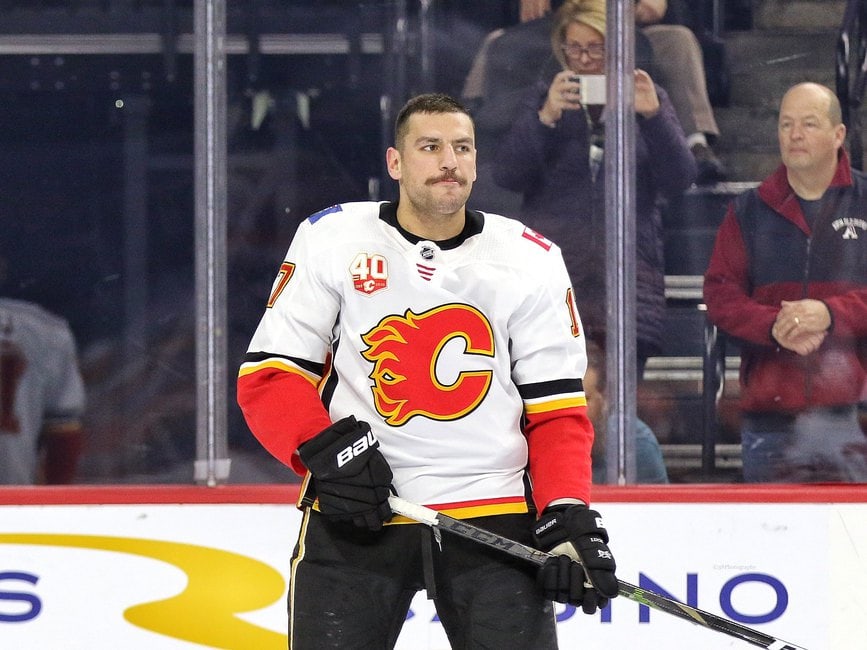 "You hear a lot of outside noise talking about coaching and all this… Style of play and all this bull****, but that has nothing to do with coaches, that has everything to do with the guys that are playing," Lucic said. Lucic has more goals than Sean Monahan and is tied for goals with Elias Lindholm at six on the season, but he isn't here for personal success or moral victories. To hear him call on his players for improvement is exactly why he's here in Calgary – He makes players around him better, and he knows what it takes to win at the highest level of hockey.
The silver lining is that the Flames are returning home, after being away from their families for nearly 11 days. They hold a record of 4-4 on home ice and have a date with the Ottawa Senators for their fourth consecutive meeting on Thursday, finally under the confines of the Saddledome. The Flames could use a home-ice advantage right about now, as they have lost 6 of their last 8 meetings. I fear that if the Flames are unable to turn their ship around soon, changes will be on their horizon.
---
---
My job as a writer is a dream come true. I wake up every day and remember, this is the kind of job I've wanted since a very young age. In order for me to continue fulfilling that dream, I need you, the reader, to let me know how I'm doing. Feel free to subscribe to The Hockey Writers, and drop a comment regarding anything Calgary Flames. Thank you!