In the salary cap era, every contract comes with risk, and sometimes the dollar amount attached to a player's salary overshadows his abilities on the ice. It is more important than ever for organizations to find team-friendly deals in order to maximize the use of their cap space to bring in the best possible players.
The Colorado Avalanche have fallen into the trap of spending big on free agents in previous seasons, deals which have emerged as bad contracts on the current roster. They have since learned from those mistakes and have not dipped into the free-agent market this year, which has prevented them from overpaying for assets.
Related: 2012-13 Colorado Avalanche: Where Are They Now?
After already breaking down some of the Avalanche's best contracts heading into the 2020-21 season we will now focus on some contracts that have not worked out in the team's favor.
Ian Cole
One year remaining at $4.25 million
The two-time Stanley Cup champion has been a solid and reliable blueliner for the Avalanche since he signed his three-year contract back in the summer of 2018. The deal was well worth it in the earlier years, but entering the last year of the contract the salary looks like an overpayment considering Cole's role on the team.
"We wanted to have that size (6-foot-1, 219 pounds), We've got some big teams in this conference, so we want to make sure in front of our net we've got some physical presence to go along with our smaller, skill guys. We feel we've got a good mix there. Injuries happen, especially on the back end and we want to make sure we have many capable, quality NHL bodies."

Joe Sakic on the Ian Cole Signing
Cole will likely be on the team's third defense pair and for a sixth defenseman to eat up over $4 million in valuable cap space restricts the team's spending. Although the deal may have limited the transactions they could have made this offseason, the bright side is they only have to live with it for another year before Cole is an unrestricted free agent (UFA).
Joonas Donskoi
Three years remaining at $3.9 million
The Finnish forward was signed by the Avalanche as a UFA in 2019. This contract is an example of overpaying for a free agent on the open market and one that did not have much pedigree. Prior to signing with the Avs, Donskoi only put up 45 goals and 122 points in 283 games for the San Jose Sharks over four seasons.
At the time of this signing, the Avalanche was a team desperate to add scoring depth to their roster to bring them to the next level. While they may have done that in this acquisition, they will surely feel the effects of this signing in the coming years.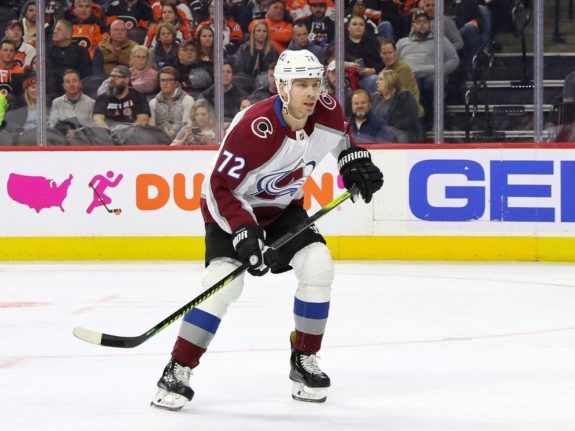 Donskoi is likely to be used on the team's third line this season and is already 28 years of age and will be 31 at the time his contract expires in 2023. With Gabriel Landeskog, Cale Makar, and Philipp Grubauer all needing new contracts, Donskoi's deal may make re-signing those three players a tough task.
Erik Johnson
Three years remaining at $6 million
Perhaps the worst deal the Avalanche have on their current roster belongs to another blueliner in Johnson. Although right-handed shooting defensemen are at a premium in the league, this is a deal that will be a major issue for the team moving forward. The monster seven-year deal worth a total of $42 million was signed back in 2015 when Johnson was already 27 years old. This contract looks to be an overpayment based on the accolades and play of the player in his prime, with little to no regard for future repercussions.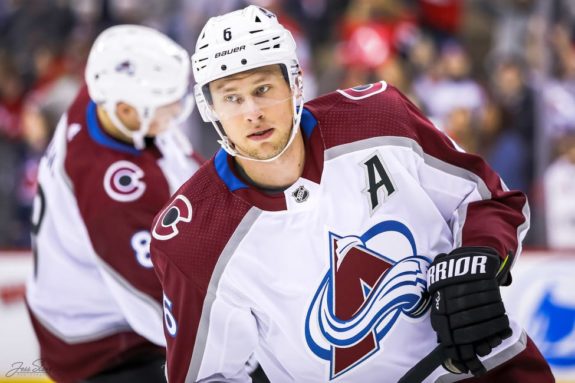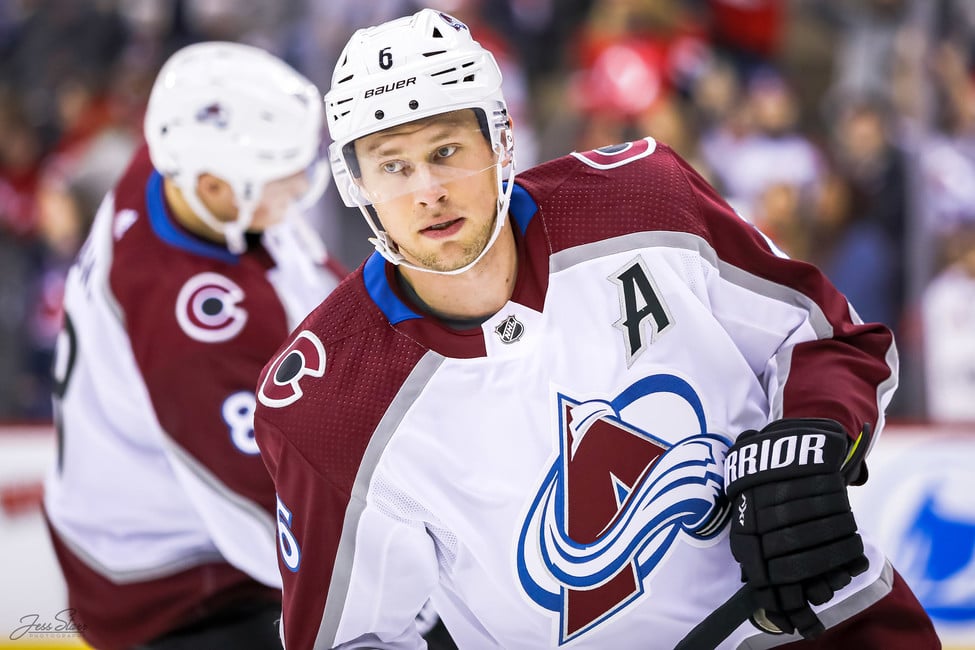 What makes this deal even worse than just the term, is the fact that there is a modified no-movement and no-trade clause attached to it. These clauses add another layer of difficulty for Joe Sakic to find a potential trade partner to move this deal off the team's books. Johnson will be 35 years old when this contract expires and it's a tough pill for the Avalanche to swallow since such a large part of the cap tied up in a depreciating asset.
Future Repercussions
As mentioned before, these deals will surely complicate the team's future moving forward. Sakic will need to get creative in trying to move some of these bad contracts out to make room to sign their core pieces that require extensions at season's end.
Related: Avalanche's 3 Best Contracts for 2021
If the Avalanche can continue to avoid overpaying free agents on the open market as they have done this year and use trading and drafting to acquire assets at good values, they will be able to continue to be competitive without restricting their financial flexibility.
---
---