The Vegas Golden Knights have had no shortage of exciting moments since their inception into the NHL. Just like the city they play in, Vegas hockey never has a dull moment. From a first-year Stanley Cup Final berth, to division titles and deep playoff runs, this team has shown their city as much excitement in three short years as some other teams have shown over 20-plus years (you know who you are).
Each of their first three seasons has been filled with some amount of success, but what I would like to know, is what the main driving factor was in those seasons? To be more specific, WHO was the main driving factor in those seasons? We will be taking into account both regular season and playoff play, lumping it into one big individual performance analysis. The Golden Knights have gone through a massive roster upheaval since their inaugural 2017-18 roster hit the ice and have had no shortage of star players. Today, we take a look at the three best players from each of the past three Golden Knights seasons.
2017-18 Season – William Karlsson
The brightest star from that inaugural season was easily William Karlsson. The man that would eventually be nicknamed "Wild Bill" was picked up in the expansion draft from the Columbus Blue Jackets, who were using him sparsely on their third and fourth lines. Karlsson hadn't enjoyed much success in the NHL up until that point, as his highest point total had come during the 2016-17 season, in which he registered just 25 points in 81 games for the Blue Jackets. When the Golden Knights picked him up in the expansion draft, Vegas management was probably thinking they were acquiring a solid bottom-six forward who would contribute from time-to-time. I'm certain no one figured that "solid bottom-sixer" would blossom into their No. 1 center, but alas, that is exactly what he did.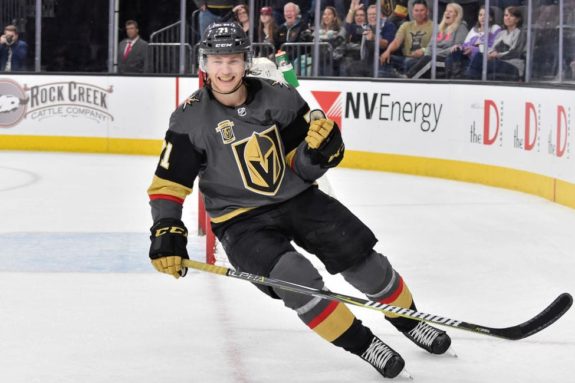 Karlsson set the NHL ablaze in 2017-18, establishing what it meant to be a "Golden Knight" and setting career highs in goals, assists and points. When I think of that first Golden Knights season, I am always reminded about how much fun it looked like he was having out there on the ice. All it seems he needed was a change of scenery to revitalize his career. The Swedish native posted an astounding 43 goals and 35 assists that very first season in Vegas, establishing himself as a fan favourite, as well as their No. 1 centre for the foreseeable future.
His success wasn't just kept strictly to the regular season, as he enjoyed a mighty fine postseason showing as well. Karlsson's play and leadership were on display during the playoffs, bringing the entire team together. He would be the driving factor into his team reaching the Stanley Cup Final, where they would eventually lose to Alexander Ovechkin and the Washington Capitals. He would wrap up the postseason with 15 points, good for third in his team.
More important than any stats or points Karlsson might have brought to Vegas that first season, was the attitude he instilled in the team. He exemplified the notion that just because most of the team were "throw-aways" didn't mean they couldn't still contribute to an NHL squad. Overall, his underdog story that first season was a great one and is the main reason why I love sports.
2018-19 Season – Marc-André Fleury
Hockey pundits were not that surprised when the Pittsburgh Penguins announced they would be exposing Marc-André Fleury in the 2017 Expansion Draft. Make no doubt about it, Fleury was playing well for the Penguins at the time, but they also had a budding star in fellow netminder Matt Murray. Murray was coming off a second straight postseason in which he helped claim the Stanley Cup for Pittsburgh, so it was obvious Penguins management saw the future in net when they looked at Murray. What they didn't see, unfortunately for them, was just how much juice Fleury still had left in the tank.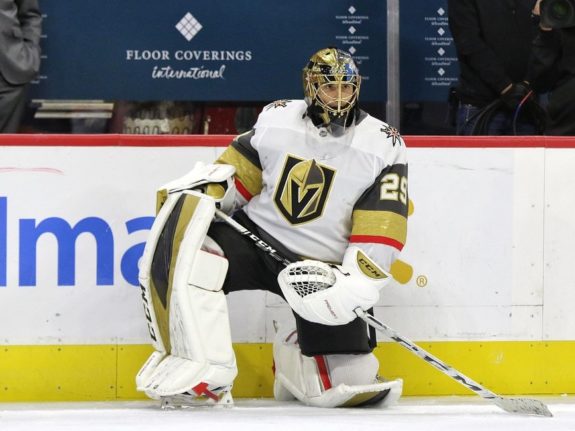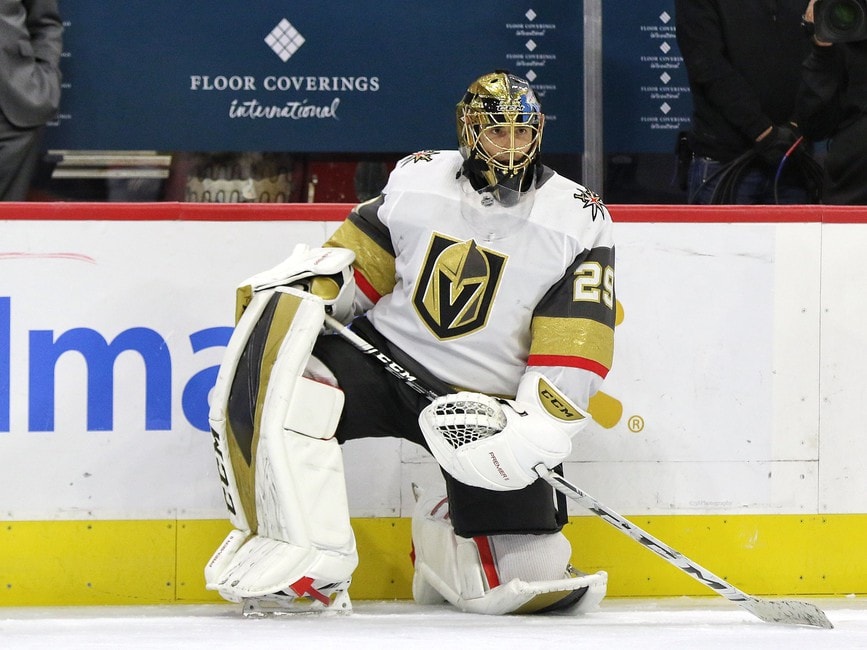 Fleury played extremely well in his first season in Vegas, but it was in his second season where he really took the team on his back – the Quebec native posted 35 wins to go along with a 2.51 goals-against average, a .913 save percentage and eight shutouts. In the playoffs, there was no doubt as to who would be manning the crease, as Fleury started all seven of Vegas' playoff games that year. They would eventually be defeated in the first round by the San Jose Sharks, but the Golden Knights star netminder was nonetheless impressive in his play.
This second season in franchise history was the year we saw the Golden Knights starting to build a contender, as moves for Max Pacioretty and Mark Stone solidified their offensive corps. Although these moves may have overshadowed Fleury's play, we always give credit where credit is due. Here's looking at you, flower!
2019-20 – Shea Theodore
It seems that we always knew Shea Theodore was a solid defenceman, we just didn't know how great he actually was. Theodore had a breakout season in 2019-20, his third with the Golden Knights. Although this spot could have easily been given to either Pacioretty or Stone, for their exceptional play, it was Theodore's surprising play throughout that season and playoffs that would make him last season's most impactful player for the Golden Knights.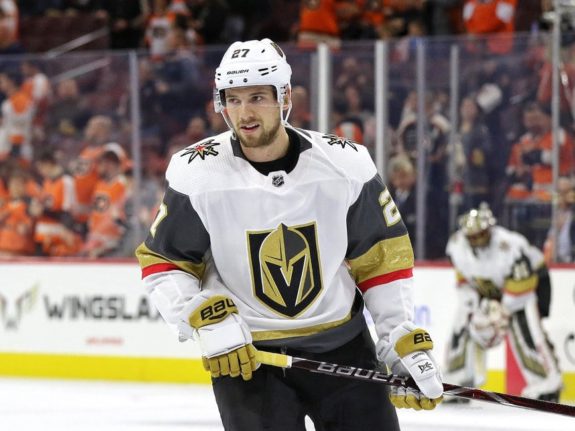 During the regular season, Theodore played as a bonafide No. 1 defenseman. Having posted 46 points in 71 games, to go along with a plus-12 plus/minus ratio, it seemed Theodore was really hitting his stride and becoming Vegas' go-to man on the blueline. If his regular-season stats impressed you, then you will be blown away by his postseason stats.
In the playoff bubble, Theodore anchored the Golden Knights all the way to the Conference Final. He would post 19 points in 20 games, along with a plus-seven plus/minus rating. What is even more impressive was his 31 blocked shots throughout the entire playoffs. It is definitely nice to see a defenceman putting up points, but it's even better when that very same defenceman is putting his body on the line to ensure your team has all the tools to win the game. It is this dedication and devotion that earned Theodore the most impactful player nod for the 2018-19 season.
This Season – TBD
There are no shortage of players this year who deserve the award. Fleury has been absolutely lights out and is in early talks for Vezina Trophy contention. Pacioretty has shown he still has his goalscoring knack and has come up extremely clutch this season. Chandler Stephenson, surprisingly, is having a phenomenal season, as he currently has nine points in 16 games. And last, but not least, is the very first captain in franchise history, Mark Stone. It seems being given the captaincy has lit a fire under Mr. Stone, who currently leads the team in points with 17. His point-per-game play may earn him a Hart Trophy nomination this season, but even if he doesn't win, he has earned the love of the Golden Knights faithful.
Who do you think will be this seasons most impactful player? Let me know in the comments below!
---
---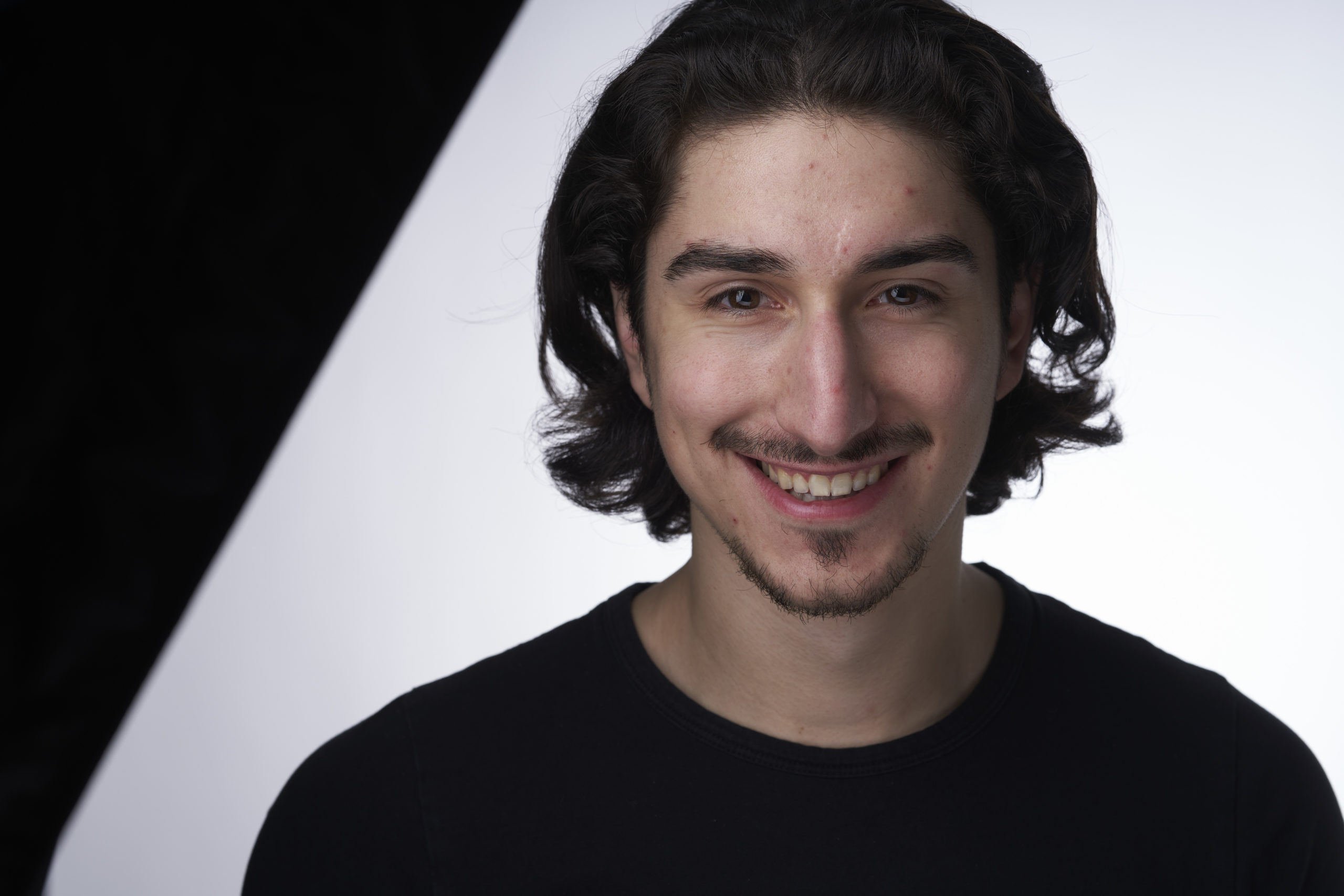 Michael Vidakis is a Montreal native who writes for the Vegas Golden Knights team here at The Hockey Writers. In his spare time, he enjoys the finer things in life such as Jean-Claude Van Damme movies, staring aimlessly outside windows and tangerines.