With five days down in the 2015 NHL Free Agency period, the frenzy has died down tremendously after an exciting first day.
July 1st not only had 96 signings, but five trades as well, including one blockbuster featuring Phil Kessel going to the Pittsburgh Penguins. It was definitely a busy day around the league and one that will no doubt shift the future of the 2015-16 season.
However, the excitement quickly came to a halt after the initial 12 hours. The signings in the second day dipped to 37, then to 18 in the third. On Independence Day, there were just two signings, while yesterday had three, all according to TSN.
So, with a grand total of 154 free agent signings in the first five days, you would think that there are very slim pickings left. Well, you would be wrong. There are still several key free agents remaining, as well as a bevy of solid depth players available. Let's take a more in depth look at the best free agents remaining.
---
Best Free Agents Still Available
Forwards:
Alexander Semin –
The 31-year-old may have had a dreadful season, but it's hard to pass up a former 40-goal scorer. After being bought out by the Carolina Hurricanes, Semin is a valuable available asset . He is reportedly fine with a one-year contract and the likely demotion that will come after his lousy year. He is a low risk, high reward player who can add great depth scoring to any team. Despite having a reputation for a lack of effort, Semin is definitely able to return to his 30-goal form with the right team.
Possible Contract: One year worth $2.25 million.
Chris Stewart –
Chris Stewart had been nearly a point-per-game player from 2009-11. After that, his production dropped off a cliff. It didn't help that he hardly played a full season since then, until his term with the Buffalo Sabres last year. Of course, no one could have expected much of him with that team. However, when he was traded to the Minnesota Wild at the trade deadline, we were able to see his value. Stewart can undoubtedly be a 50-point guy who also adds a physical element to his team.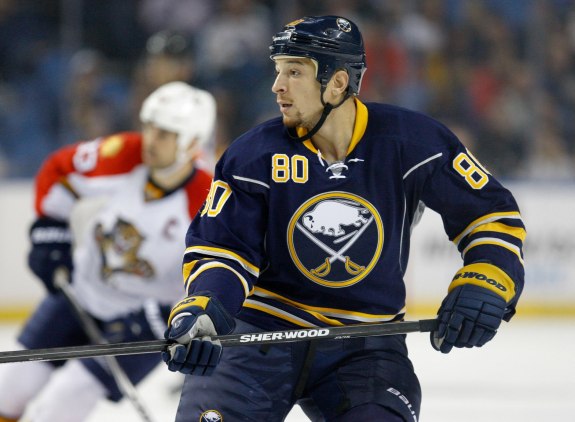 Possible Contract: Two years worth $2.75 million per year.
Update: Stewart signed with the Anaheim Ducks for one year worth $1.7M.
Eric Fehr – 
Eric Fehr is more of a third-line role player, but he can pitch in offensively as well, as he tallied 19 goals last season. He also kills penalties, playing 1:23 of shorthanded time each game for the Capitals last season. Fehr may have run out of room in Washington, but could fit in with several teams for a cheap price. Although he isn't going to be a game changer, he knows his role and plays it well.
Possible Contract: One year worth $1.25 million.
Brad Boyes –
Brad Boyes was recently bought out by the Florida Panthers, despite being fifth in points on the team with 38. He is far removed from his 43 goal season with the Blues in 2007-08, but Boyes still has the ability to score 20 on a more offensive team than the Panthers. He could play on a second power play unit, as he played over two minutes a game with Florida. Boyes would be a solid addition to a playoff contender to add depth.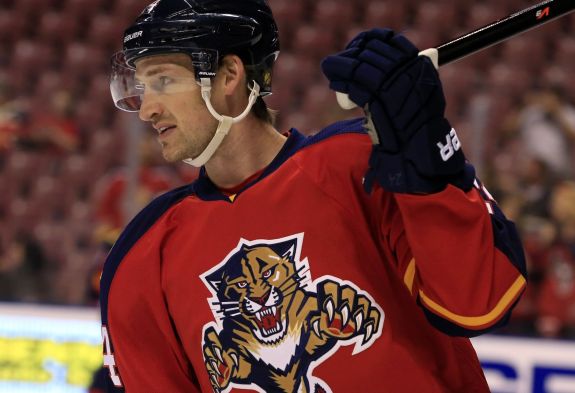 Possible Contract: Two years worth $1.75 million.
Shawn Matthias –
It's quite surprising that Matthias is still available considering his frame (6'4 and 216 pounds), age (27), and position (center). He doesn't produce outstanding numbers offensively, scoring 18 goals and 27 points last year, his career best. He can occasionally play shorthanded, but is very limited in the role. He would fit in on a solid third-line at a very reasonable price.
Possible Contract: One year worth $1.5 million.
Update: Matthias signed with the Toronto Maple Leafs for one year worth $2.3M.
---
Defense:
Cody Franson – 
Cody Franson had a career high 36 points last year, split between Toronto and Nashville. The 6'5, right-handed shooting defenseman is looking for a raise to over $5 million, which is making negotiations difficult. Franson plays both power play and penalty kill, averaging 3:05 and 2:00 each game, respectively. The 27-year-old is in the prime of his career an wants a long-term contract.
Possible Contract: Four years worth $5 million per year.
Johnny Oduya –
Johnny Oduya is coming off his second Stanley Cup with the Chicago Blackhawks, but due to salary cap complications, he likely won't be back. He logged important minutes with the Blackhawks, averaging over 20 minutes of ice time per game, but had the lowest SAT differential among their regular defensemen. Oduya likely missed multiple signing opportunities because he was looking for an unnecessary raise.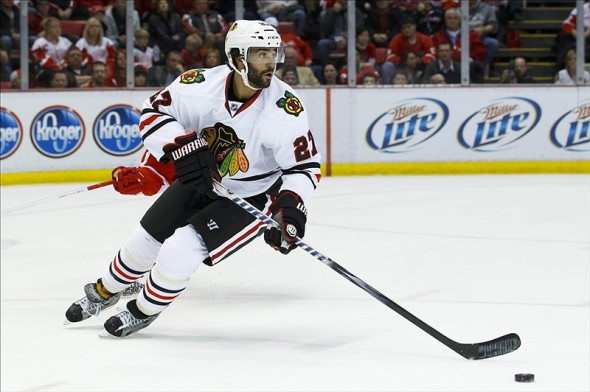 Possible Contract: Two years worth $3.75 million per year.
Christian Ehrhoff –
After Ehrhoff's contract in Buffalo fell way short, he was limited to just 49 games with the Penguins last year, where he added 14 points. The 32-year-old may be on the downswing of his career, but can still have a positive impact on most teams on a third pairing. He doesn't have great possession numbers either and will likely take a fairly significant pay cut.
Possible Contract: One year worth $2 million.
Marek Zidlicky –
Marek Zidlicky's career keeps going strong. The 38-year-old had 34 points last year, including 11 in 21 games with Detroit after the trade deadline. He is still terrific on the power play, where he got 20 of his points last year. Like Ehrhoff, he's going to have to take a short term and a pay cut to continue his career.  He could play on the second pairing on an average team.
Possible Contract: One year worth $2 million.
---
Goaltenders:
Jonas Gustavsson –
The lifelong backup posted solid numbers last year in extremely limited time due to multiple injuries. His health is definitely a question mark, but he can still provide verge backup goaltending. the 30-year-old would likely take a very small contract.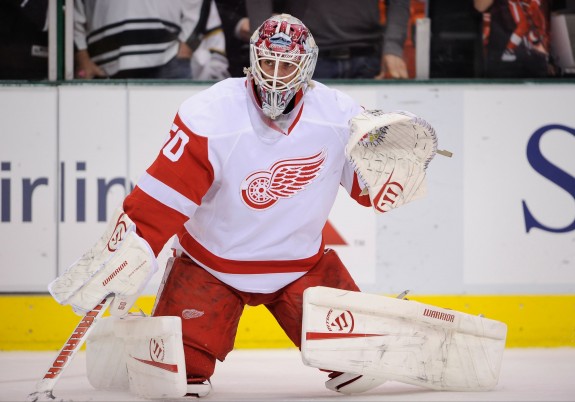 Possible Contract: One year worth $900,000.
Viktor Fasth –
Fasth went through a tough year on a horrible defensive team that left him out to dry most, if not all, nights. The late blooming 32-year-old is still a decent goaltender who could provide acceptable backup work for a good defensive team.
Possible Contract: One year worth $850,000.