As free agency dies down, NHL rosters are starting to take shape. Here's a look at some of the recent news around the NHL, mostly regarding team rosters:
Braden Holtby and the Capitals are close to an extension, according to reports. [Russian Machine Never Breaks]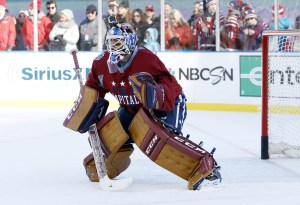 The Maple Leafs inked Kadri to a one-year extension. [Toronto Star]
The Senators' Alex Chiasson and Mike Hoffman filed for salary arbitration. [Ottawa Citizen]
Joel Ward is a great addition for the Sharks, but he's not all the team needs. [Hockey Buzz]
Where will Dennis Wideman end up? [Today's Slapshot]
Will Cody Franson get a hefty payment this summer? [Puck Daddy]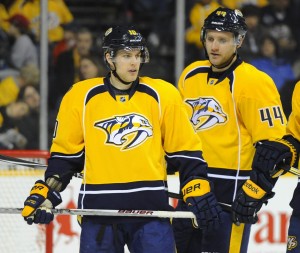 It seems Colorado was happy to be rid of Ryan O'Reilly. [Denver Post]
T.J. Oshie surprised an upset Blues fan after the big trade. [Hockey Feed]
Oilers prospects battled city police in a charity softball game. [Edmonton Journal]
Visors are being used more and more by NHLers. [The Hockey News]
I am a former NHL media member and reporter for the St. Louis Blues, working for various media outlets. Currently, I am an NHL News Writer and Editor for The Hockey Writers. I live in St. Louis and work as a freelance copywriter in numerous industries.