It was revealed Monday night that Nasvhille Predators draft pick and NCAA star Jimmy Vesey would not be signing with the Predators. He will instead exercise his right to test free agency after finishing his fourth season for Harvard.
It's a big blow to the Predators, who clearly thought he was going to sign and were counting on him joining the team for the postseason.
The Toronto Maple Leafs and Boston Bruins are seen as frontrunners to land Vesey, but every team has to try and throw a pitch to his agent. On an entry-level deal in free agency, the two-time Hobey Baker Finalist is found money.
With another 29 teams likely to make a pitch to Vesey, here is each team's best elevator pitch to land the 2015 ECAC Player of the Year.
Anaheim Ducks: Bruce Boudreau
With Nail Yakupov's trade request in the spotlight this week, questions over his development and having a new coach every year has come to the fore. Vesey won't want a similar situation. In Anaheim, he would not only play alongside some of the league's top forwards, he'd play under one of the NHL's best coaches. Boudreau showed his skill this season when he coached his way out of Anaheim's scoring slump instead of waiting for the bounces to turn.
Arizona Coyotes: Low-Pain Rebuild, Sunny Weather
In Arizona, not only are you getting some nice winter weather, but if Vesey wants to be at the center of a team on the rise, that's a pitch Arizona can provide. They surprised this season, and were led by young talent delivering on promise. Even better, there's more talent on the way.
Boston Bruins: Home
A front-runner for Vesey's services, the Bruins best pitch is that this is the team he grew up watching. Fans in Boston have been watching him play at Harvard for four years. It probably doesn't hurt that there's a legendary coach, great forwards to learn from (Mike Babcock has had players watch video of David Krejci), and they're a playoff team now. No pain required.
Was an honor & privilege to wear Harvard across my chest for 4 yrs. I'm sad it's over but grateful for everything it gave me #ForeverCrimson

— Jimmy Vesey (@19Vesey) March 26, 2016
Buffalo Sabres: Final Stages of a Rebuild
Similar to Arizona, the Sabres are reaching the end of a rebuild and the key pieces they're building around are close in age to Vesey. With a future that involves Jack Eichel, Ryan O'Reilly and Sam Reinhart down the middle, Vesey wouldn't have to worry about getting buried on a line with a center who couldn't get him the puck.
Calgary Fames: Speed
It's a young, fast team in Calgary. They're fun and Vesey could be a part of creating something electric there that may, in some ways, look like an early-stage Dallas Stars. However, Johnny Gaudreau blocking Vesey's ability to rise to the top line may be a problem. Center depth in Calgary isn't great.
Carolina Hurricanes: On the Rise, Out of the Spotlight
The spotlight isn't for everyone. Heading to Carolina is a double-edged sword. If he becomes a top player, it's hard to get the credit you deserve in a market like Carolina. Just ask Justin Faulk. On the other hand, he's shielded from the media if there are growing pains. In a market like Toronto, every little thing is under the microscope.
Chicago Blackhawks: Stanley Cups
There aren't many teams that can dangle Stanley Cup rings like Chicago can. That's alluring. Plus, they could use cheap top-six help on the left side. That could mean that Vesey gets the opportunity to play alongside Jonathan Toews or Patrick Kane right away.
Best assist of @19Vesey's life: a puck to @_KC11_'s dome for the @Harvard_Hockey OT headshot winner. Blouses. pic.twitter.com/xltSVdFqZn

— Jack Korte (@JackKorteWPTZ) March 19, 2016
Colorado Avalanche: Transition Game and Goals
While there are a lot of questions about Colorado's depth, the top of their lineup is stellar. Playing with someone like Matt Duchene or Nathan MacKinnon ought to be appealing to any young winger.
Columbus Blue Jackets: They Need a Face of the Franchise
At the risk of adding to a situation where Vesey's talent might be being oversold, Columbus needs a face of the franchise. They haven't had a clear candidate for that role since they traded Rick Nash away years ago. It seemed like Ryan Johansen could be that, but it clearly wasn't a good match. Vesey may not be that guy, but if he thinks he could be, the door is open.
Dallas Stars: Goals
A job on the top line might not happen because of logistics, but there's a ton of offense happening in Dallas and pitching the prospect of scoring a boatload of goals is an easy pitch. "How do you feel about scoring a boatload of goals?" "I'd feel pretty good about it."
Detroit Red Wings: Tradition, Former Linemate
There is no team in any sport with a history of success that compares to Detroit's current playoff streak. There's mounds of tradition to be a part of in Detroit. You've got some great veterans to play with, talent on the way in the system, and constant reminders of the past with celebrations like this week's celebration of Gordie Howe's birthday.
Also, Kyle Criscuolo, Vesey's linemate at Harvard, has agreed to a minor league deal with the Wings for next season.
Congrats to my liney and hardest worker I know @_KC11_ on his 100th career point tonight. Those 9pm bed times really paid off!!

— Jimmy Vesey (@19Vesey) January 23, 2016
Edmonton Oilers: Connor McDavid
No, he hasn't played a full season, but it's clear to see, McDavid a major talent. Playing alongside McDavid would be immensely appealing. Everything else about Edmonton probably doesn't appeal.
Florida Panthers: Taxes
Since Vesey didn't want to burn a year off his ELC with Nashville, maybe money isn't a major concern, but it's a concern for every player to some extent. Florida's tax laws mean he's taking home as much of his salary as possible. Add in that he'd be joining the tail-end of a rebuild that has a ton of young talent on the team, and this could be a pretty good pitch.
Los Angeles: Winning
The Kings are the only franchise outside of Chicago that can try to promise winning and Stanley Cups based on recent history and their current roster. Plus, California weather.
Minnesota Wild: Open Spot, Friends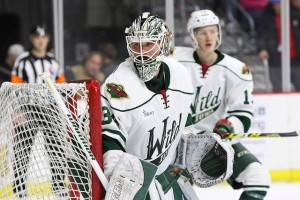 There's a lot of talent on the Wild, but there are enough roster questions — the cap and Jason Zucker being scratched in four of the last eight, for instance — that he could work his way into the team's top six and play on a competitive team with some good American players that have come up through the NCAA. There's a personalized fit and people to learn from there. Plus the Wild are the current home of former Harvard goaltender Steve Michalek.
Montreal Canadiens: The Spotlight
After a mess of a season, it's clear that there's space at the top of the roster. If it's appealing to Vesey, he'll get all the attention he can handle in Montreal. A good performance won't go un-noticed all around the league. Unfortunately, that cuts both ways.
Nashville Predators: Can Play Now
He's still able to change his mind and go back to David Poile and say he'll play this season. The appeal here is that he's been told he can play in the top-six, it's a team that wants him badly, he'll get to play right now and he'll get to burn a year off his entry-level deal, getting him to a bigger deal sooner. Additionally, signing with Nashville now would save him getting booed there until the end of time like Ryan Suter.
Even after this, @19Vesey
was confident in his decision to return to @Harvard_Hockey.https://t.co/NXHbTS2niv pic.twitter.com/rfaIoLBkG8

— The Players' Tribune (@PlayersTribune) February 28, 2016
New York Rangers: Playing in New York and With Henrik Lundqvist
Not only does Vesey get to live in New York City with the Rangers, he'll be playing in front of the man who is probably the world's best goaltender. Until he really starts to trail off, you've got a chance to go far in the playoffs every year that Lundqvist is between the pipes.
New York Islanders: John Tavares
Again, you're in New York. But even better, there's a spot available playing alongside John Tavares. He's one of the best centers in the world and doesn't have the dynamic wingers he needs. Vesey could be that.
New Jersey Devils: A Grinding Work Ethic
It's always been a part of the Devils' identity, but as a band of misfits this year, they've play well through sheer force of will. The first year under new management has gone pretty well, all things considered. There's something likable about that attitude. Though it's probably not enough to land Vesey.
Ottawa Senators: Erik Karlsson
Karlsson is incredible. He's got 62 assists on the season. It's appealing to step into a situation where you have a guy on the back end capable of delivering the puck the way Karlsson does. He may be the best offensive defenseman since Bobby Orr (and if you argue with that, just imagine I said Paul Coffey). Despite being a budget team who is always on the cusp, there's an appeal to playing with a guy like Karlsson.
Pittsburgh Penguins: Sidney Crosby
Despite constant complaints from opposing fans and a slow start to the year, Crosby remains one of the best players in the NHL. Playing on a team that boasts Crosby and Evgeni Malkin as their top two centers, at a time when neither are in significant decline, isn't a bad way to start your NHL career.
Philadelphia Flyers: Former NCAA Coach
Hakstol is transitioning into life in the NHL, but as a former NCAA coach, he may be able to help Vesey's development more than many coaches. There's probably some appeal to getting away from the NCAA connection, but there's also a strong group of young players in Philadelphia and a power play unit that would be a lot of fun to get some time on.
San Jose Sharks: Center Depth
Between Joe Thornton, Logan Couture, Tomas Hertl and (sometimes) Patrick Marleau, the Sharks have a lot of center depth, making them an option for Vesey that could guarantee he's not buried with garbage linemates. Getting to play with Thornton would really make the transition to the pro ranks pretty smooth. Thornton is unquestionably one of the best distributors in the NHL and every wing who plays with him plays better when Thornton is on the ice.
Joe Thornton is the 16th player in NHL history to have 10+ seasons with 50+ assists. The other 15 to do so are in the Hockey Hall of Fame.

— Darin Stephens (@SharksStats) March 13, 2016
St. Louis Blues: Defensively Responsible Team, With Prospects
The Blues are a defensively responsible team, which should help cover any mistakes Vesey makes as he figures things out. After that point, they'll still be competitive with a load of talented young players constantly coming up through the system. It's not just Jaden Schwartz and Vladimir Tarasenko, they almost annually have a talented player in a breakout year. This year it's Colton Parayko and Robby Fabbri. Next year, Vesey?
Tampa Bay Lightning: System That Nourishes Young Talent
Young, talented players, particularly forwards, seem to thrive when playing for Jon Cooper. Tyler Johnson, Vladimir Namestnikov, Ondrej Palat, Nikita Kucherov… he's been able to bring out the best in them. There's a lot of talent in Tampa next year, even if Steven Stamkos leaves. It's a good situation to be walking into.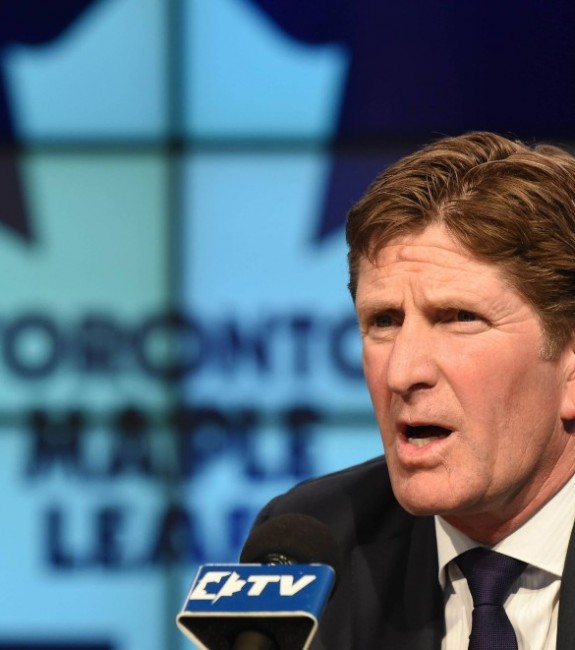 Toronto Maple Leafs: Family and Legends
Vesey's dad is a scout with the team and his brother was drafted by them in 2014. That may hold some appeal for Vesey, but he'd also have to accept that this isn't going to be a playoff team for a bit. He's a prospect, but he's not 18. A long rebuild could mean he spends some of his best years not competing. If Toronto can convince him that success is coming soon, then playing for Mike Babcock and Lou Lamoriello itself would be pretty appealing.
Vancouver Canucks: Passionate Fans
Lots of teams boast some passionate fans. Vancouver fans are the only ones in the modern NHL who have rioted because their team lost. They're rabid. But, like with any passionate fanbase, that cuts both ways. In a lost year, fans are circling the boat and hungry for blood.
Washington Capitals: President's Trophy, Kuznetsov
There's a lot to like about Washington. They just locked up the 2016 President's Trophy and Vesey is of an age where he could lock himself into a career alongside Evgeni Kuznetsov. With his ridiculous set-up skills, that can't be underestimated. You're also getting a great coach and a chance to play with Alex Ovechkin.
Winnipeg Jets: Little-Vesey-Wheeler
The Little-Ladd-Wheeler line came to an end this year when Andrew Ladd was traded to Chicago. That means there's an opening on the left side. There's plenty of competition for that job, since the Winnipeg prospect pool is deep. However, Vesey seems like a good fit there and he could get a look. Plus, he'd be playing alongside Blake Wheeler, who is probably right there with Vesey as the most notable player to exercise the right to walk away from a team despite being drafted by them.
Jimmy Vesey leaves the Bright-Landry ice one final time. #Harvard pic.twitter.com/dzBLULyK5H

— Jake Meagher (@MeagherTHC) March 13, 2016
Dustin Nelson writes about news and the Minnesota Wild for The Hockey Writers.