As if we ever need to force the focus towards Patrick Kane, he went out and made sure to have a week we'd all remember. Beyond the standard multi-point performances and game-winners we've come to anticipate, Kane reached new career heights by scoring his 400th regular-season goal in the NHL.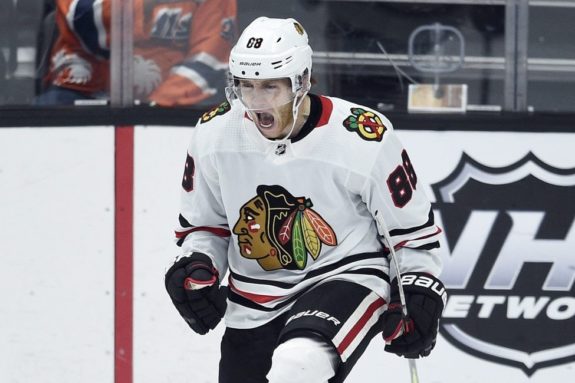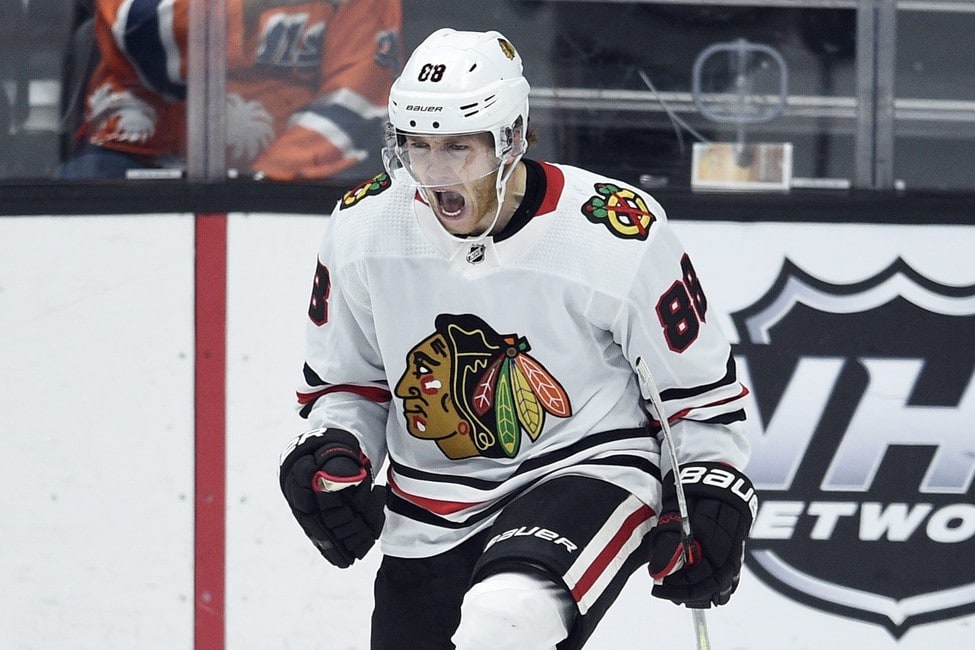 Only 100 players have ever reached the mark in league history, as Kane also became the ninth US-born star to achieve the milestone. Even if that one goal was the only thing he accomplished through Chicago's past two sets, it was always bound to be enough to earn him our Blackhawks Star of the Week honours.
Yet, leave it to Kane to use making history as an encore, following what was already a week defined by his dominance.
Last Week's Results
The Blackhawks are coming off a busy schedule that saw them play four contests in a six-night span, which included a road trip set and a back-to-back series at home.
Feb. 23 @ Columbus Blue Jackets: 6-5 (W)
Feb. 25 @ Columbus Blue Jackets: 2-0 (W)
Feb. 27 vs. Detroit Red Wings: 5-3 (L)
Feb. 28 vs. Detroit Red Wings: 7-2 (W)
Following their 3-1-0 finish to February, Chicago gets a much deserved three-day rest before entering what could be a challenging month of tough match-ups throughout March.
While his team continues to surprise the league with their seemingly sped-up rebuild, it should be far from shocking that Kane keeps finding ways to be more than just relevant. He remains elite.
4-Point Night
Looking back to the start of the week, Kane's performance in their first of two games against Columbus did enough to foreshadow how we'd land on him being our first star by the end of it. If you watched any part of that game, you were sure to take notice of No. 88. A trend to expect any time Kane's in the building.
He was impossible to ignore — involved and effective in every aspect. Through 26 shifts that night, Kane earned one goal and three assists for his second four-point night of 2020-21.
One goal and one assist came at even strength, while his other two helpers were tallied on the power play. The 32-year-old continues to defy age with his efforts, now sitting at 34 points on the year through 23 games played. It's good for a pace of 1.48 per game, which, if maintained, means he'll have accumulated between 82 to 83 points by year's end.
Leading the Way
If anyone thought Chicago would be lacking leadership with some of theirs on the sidelines, Kane has already helped prove them wrong. He is averaging the most ice time per night among forwards, sitting behind only their goalies and a couple of veteran defensemen on that list.
It's a good thing for the Blackhawks that he enjoys proving that he'd rather be on the ice than off of it, too. Through almost 85 minutes played across his four games last week, Kane tallied three goals and five assists for eight points.
As the leader he's become, it not all about his own milestones either. Kane's impact continues to help elevate the play of those around him, as well.
Unsurprisingly, Kane leads the Blackhawks in production. Not just by a little, either. His 34 points are nine more than Alex DeBrincat's 25. And with DeBrincat enjoying an extremely effective rebound year, it just goes to show that Kane truly is on a level all his own.
398, 399, 400
Entering Tuesday's match-up against the Blue Jackets, Kane was looking to improve on his career goals total of 397. Notching his 398th in that four-point performance, he did just that. Kane then got a little closer to a new tier on Thursday, as his game-winning 399th closed out Chicago's set against Columbus.
Unfortunately, Kane's start to the weekend wouldn't prove to be as prolific. He was a minus-two on Saturday with no points to his name through their 5-3 loss to Detroit. He remained one shy of a new milestone entering Sunday's contest. Fortunately for Kane, that short-lived delay wouldn't last much longer.
At 9:10 of the third period, in their second game in as many nights against the Red Wings, Kane officially entered the NHL record books thanks to yet another of his many achievements. He scored his 400th career goal.
"When I was getting towards the top of the circles, I could see that he was going to try and slide," Kane nonchalantly described of his goal, a fantastic individual effort on a 2-on-1. "So just slowed up and tried to make a move and hit my spot with my shot and nice to see it go in."
Just to cap off the accomplishment, this also became Kane's 10th multi-point game of the year. And we're only halfway through the season.
Congratulations to Kane on achieving this incredible milestone! Here's to hoping we get to see, at least, another 100 added to his remarkable resume before he decides he's ready to let others start shining as bright as he continues to prove he can.
Tune In to Blackhawks Banter
Enjoy a new episode of Blackhawks Banter, brought to you by The Hockey Writers, every single week. Subscribe to our YouTube Channel, like our Facebook Page, and follow us on Twitter to make sure you never miss a show.
---
---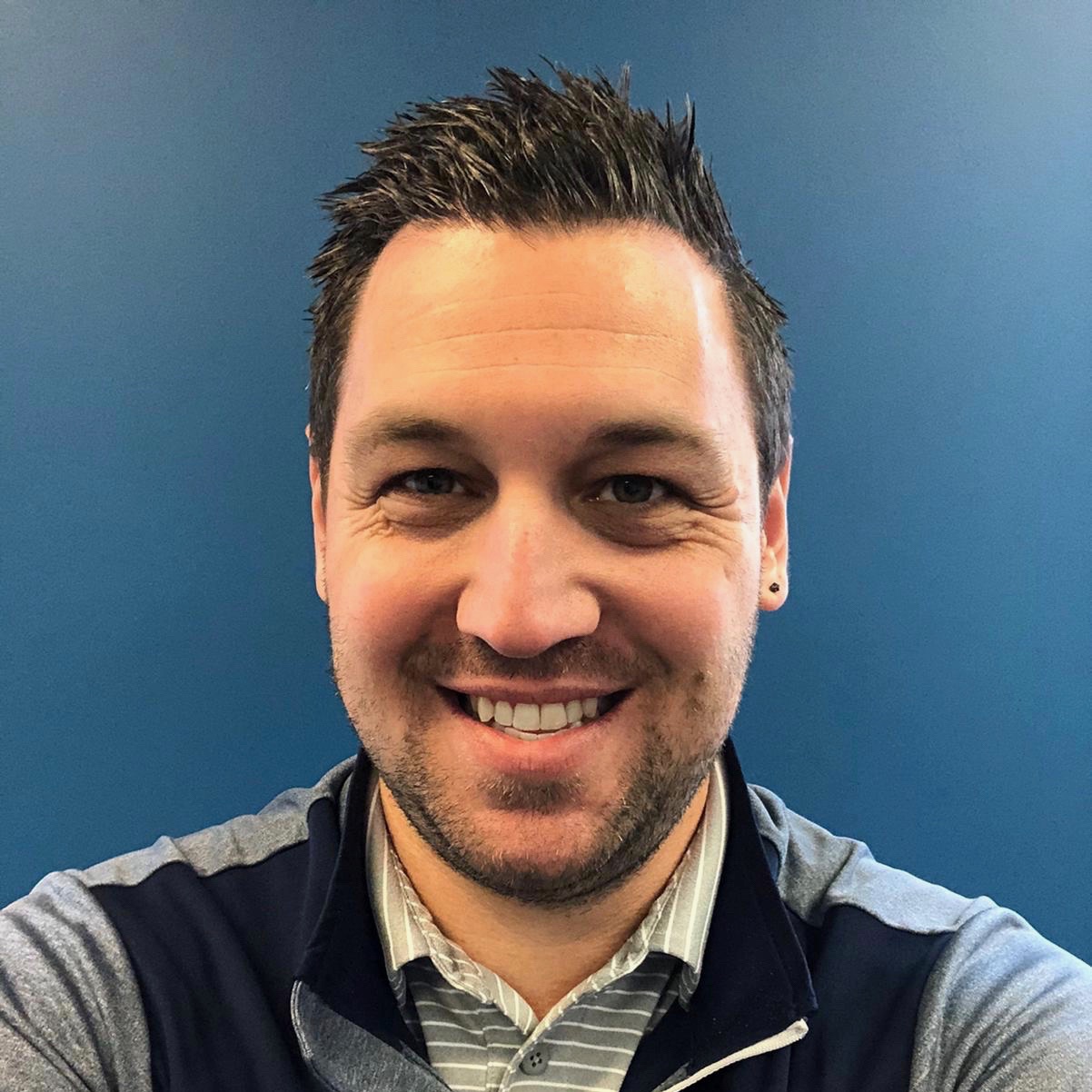 Freelance thinker, paying too much attention to digital aesthetic. Oxford comma enthusiast. Spider-Man supporter. Sports fan, with two favourite hockey teams. If the Blackhawks and Maple Leafs ever meet in the Stanley Cup Final, you can find me wherever they're playing that night.
Find me and more of my work at mralwayswrite.com and find me at @MrAlwaysWrite.