When the Chicago Blackhawks acquired 25-year-old defenseman Nikita Zadorov from the Colorado Avalanche in October 2020, fans didn't know what to expect. The fact that he came, in part, for forward Brandon Saad, made the spotlight on him that much brighter. Being more than three weeks into the 2020-21 season, it is clear that he has been a big presence on the ice, and his presence off the ice is just as big. Here are some fast facts that you need to know about the man also commonly known as "Big Z".
1. He Likes Big Hits
And he cannot lie! One thing that people notice right away about Zadorov is his size. At 6-foot-5, he is the tallest guy on the Blackhawks, and usually the tallest guy on the ice, in general. One thing about his size is that he is able to use it to his advantage. This is what he had to say about the physical part of his game:
Yeah, I like big hits. When I was a kid, I was watching highlights of the biggest hits in the NHL and everything. It would get me pumped up all the time, so I just like doing that and with my size I can do that.
That is music to fans' ears. Was he watching highlights of former Blackhawks' great Keith Magnuson, perhaps? As of now, Zadorov is currently leading the team in hits with 35.
2. Fashion Forward
Move over Patrick Sharp and Alex Nylander. It looks like there is a new fashionista in town. Zadorov made it known during his time with the Avalanche that fashion is a big part of his life. He mentioned that he had hoped he would be considered to be the best dressed on the team back in 2018. Here is what he had to say about his style:
"When I started to make money it became possible to buy some stuff on my own. My mindset was, obviously, I want to look good. I feel better when I go to the game and I am dressed sharply and I look myself in the mirror and I like the way that I am looking. I feel better before the game that way." (from 'Avalanche fashionista Nikita Zadorov to celebrate his birthday in style' – The Denver Post – 04/16/2018).
Chicago fans get dibs on a front-row seat to the fashion show with the Blackhawks' social media keeping them updated on his game-day looks.
Look good, feel good, play good. That's a good philosophy to live by.
3. The London Connection
The London Knights of the Ontario Hockey League (OHL) have been home to some very prominent Blackhawks' players. Past players like Dave Bolland came through the program. The more recent alumni include Patrick Kane and Adam Boqvist. Chicago has had really great success with the few players they got from the Knights, and Zadorov is no exception. His OHL record is, simply put, outstanding. He was with the Knights from 2012 to 2014. He was their top-pairing defenseman. Want to take a guess on who his defense partner was? Olli Määttä. You may very well know that name as he was with Chicago for the 2019-20 season, but he now plays for the Los Angeles Kings. They made a dominant pairing that almost took London all the way in 2012-13.
The team won the J. Ross Robinson Cup as OHL champions, but they ended up losing in the Memorial Cup semi-final. After the season ended, Zadorov was drafted in the first round of the 2013 NHL Draft (16th overall) by the Buffalo Sabres. His total stat line from his two seasons in London were 17 goals, 38 assists, 55 points, and a plus-63 in 99 games. Pretty good. With stats like that, it's no wonder he was taken so quickly.
4. Family
Zadorov has been married to his wife Aleksandra since 2015. They have two daughters together: Sophie, who was born in 2017, and Stephanie, who was born in 2020.
The family also has two adorable dogs named Luna and Lucy that you can follow on Instagram!
5. Chicago Dreaming
In March 2020, Zadorov held a Q & A session on his Instagram. One of the questions that he got from a fan was, "What's your favorite place to play that's not Colorado?". His response was, "United Center – Chicago". Little did he know that less than seven months later, the Windy City would become his new home.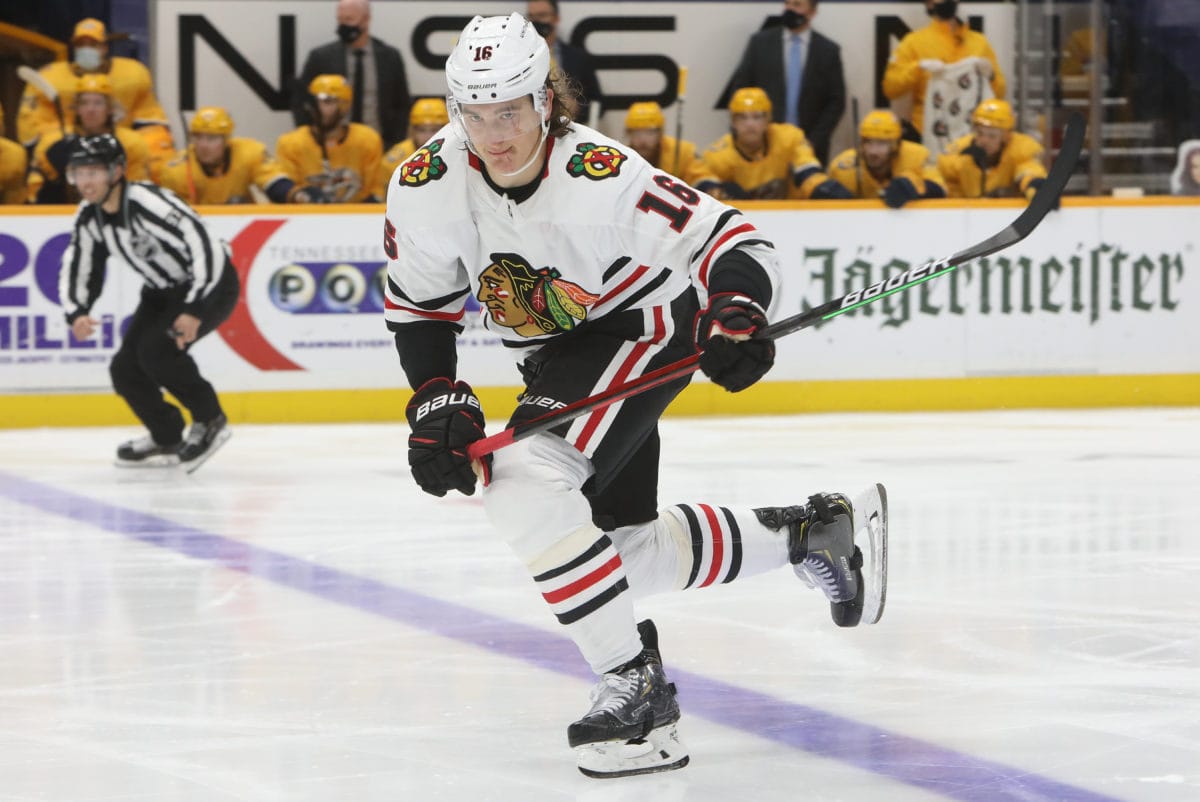 This season is significant for Big Z. Because he is only on a one-year deal with the Hawks, he is facing a lot of pressure to give a strong performance night-in and night-out. The stage has been set. And from what we can infer, he likes it that way.
Looking for more Blackhawks' content? Tune in on Monday nights for our weekly 'Blackhawks Banter' show on Youtube and Facebook. We talk about everything related to the team. We stream live at 7:00 PM CST on The Hockey Writers Youtube Channel. Be sure to like, follow, and subscribe so you don't miss out! You can check out our latest show below.
---
---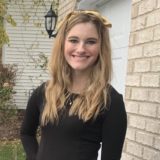 Just a small town girl with Midwestern charm; combined with a love of dogs, writing, frappuccinos, Chicago-isms, sports, and a whole lot of Blackhawks hockey. Twitter: @brooke_lofo.