The Columbus Blue Jackets came into this season with high expectations, after not only making the playoffs, but showing well in them.  With only 33 games left now, a return trip to the playoffs doesn't seem to be in the cards.
This season has been disappointing for the Blue Jackets on a number of levels.  Most will point out all of the injuries the team has had to endure.  As much impact as the injuries have had, the play on the ice has been just as much a major disappointment.
Could anything good come from such disappointment?  There can't be a lot to like when the team is currently ranked 26th in the NHL.  However, when you review all of the circumstances around the Blue Jackets, there is still a lot to like about their future.  In fact, this down season is actually a good thing.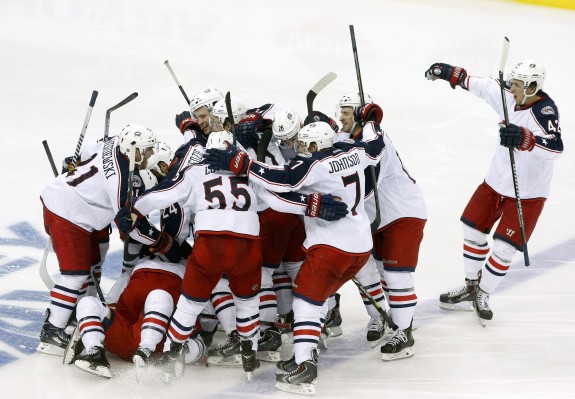 You're probably thinking, how is a losing season a good thing?  Fans hate seeing their team struggle.  Players don't like a bunch of losing.  Those things are very much true.  The good, comes from a perspective of the big picture, and the future.
We are going to look at 3 different aspects, that will reveal why this season could actually lead to better things next season and beyond.  Winning reveals a lot about a team, but so does losing.  Let's now look at potential hidden blessings of this down season.
Young Players Will Get Extended Look
This has actually been a common theme throughout this season thanks to the injuries the Blue Jackets have dealt with.  All 3 1st round picks from the 2013 draft, Alexander Wennberg, Kerby Rychel, and Marko Dano, have spent at least part of the season with the Blue Jackets.  Other young players, like Michael Chaput, Sean Collins, Anton Forsberg, and Josh Anderson, have spent time in Columbus as well.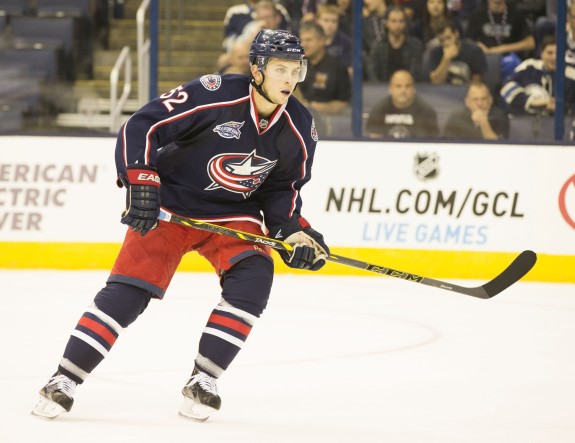 Being out of the playoff race will give the Blue Jackets a chance to see these kind of players and how they handle themselves at the NHL level.  Had the team been fighting for a playoff spot, that of course would not be the focus.
This will give the Blue Jackets a chance to evaluate those players, which in turn, will help the team get a quicker handle on what kind of players they will be.  This will go a long way in determining who will be on the roster next season.
Losing Shows What Needs Addressed
Having a down season will shed light on the reasons why that has happened.  The Blue Jackets will be able to evaluate all of the circumstances that led to this season, and address them in the offseason.
Excluding injuries, if there have been 2 glaring deficiencies for the Blue Jackets this season, it has been their defense, and their goal scoring.  The Blue Jackets have been consistently out shot.  They've also given up more goals against than they have scored.  These haven't been isolated incidents.  If it is this obvious to us, it's certainly obvious to upper management.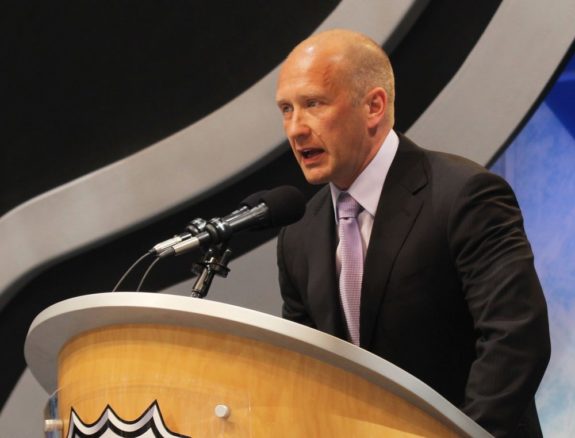 The quicker a team identifies an opportunity to improve, the quicker that they can take action.  This season has proven that there needs to be decisive action this offseason.  Given the way GM Jarmo Kekalainen and President of Hockey Operations John Davidson handle situations, you can bet the team will be better than it is now once training camp begins.
A Higher Draft Pick For The Blue Jackets
All of the talk for the 2015 draft is centered around Connor McDavid and Jack Eichel.  But, the reality is that this draft class is deep.  As such, anyone with a Top 10 pick in this draft is going to get a really good player.
At this moment, the Blue Jackets would hold the 5th overall pick, which includes a 8.5% of winning the top pick in the lottery.  At this position, the Blue Jackets could draft players like Dylan Strome, Mitch Marner, or Oliver Kylington.  Hey, if things bounce right, they could even be looking at the chance to draft Connor McDavid.
No team is out to intentionally lose games.  But, if there is a silver lining to having a bad season, a high draft pick is that silver lining.  It takes on more significance this season with such a deep draft.  When you consider adding a great prospect to a team with a good core in place, you see why the future is bright in spite of the happenings of this season.
Putting Bob McKenzie's Rankings into current NHL standings/lottery odds#2015NHLDraft pic.twitter.com/HJfQDh0dPp

— Brendan Ross 🇨🇦 (@RossyYoungblood) January 30, 2015
Sergei Bobrovsky is locked up for 4 years.  Ryan Johansen, Nick Foligno, Scott Hartnell, and Brandon Dubinsky will all be back.  A couple of moves to improve the team, plus a high draft pick, added to the core that will be here, translates to a team who will not be that far from being a threat for the Stanley Cup.
It's quite amazing actually that a losing season could actually be good for a team.  In the Blue Jackets case, it presents opportunities that wouldn't be available to them otherwise.  Call it luck, call it circumstances.  Whatever it is, don't fall asleep on this Blue Jackets team.  They may be down now.  Starting next year however, they will be amongst the best teams not only in the Eastern Conference, but in the NHL.  You heard it here first.