Joonas Korpisalo, like the rest of the Columbus Blue Jackets' goaltenders, had a bit of a rough start to the 2022-23 season. Since returning from his recent injury, however, he's been playing at a much different level than we've seen from him in recent memory. It's hard not to have fond memories of when he made his presence felt early in his career with strong performances during the 2015-16 and 2016-17 seasons. At times, he even outplayed two-time Vezina Trophy winner Sergei Bobrovsky and had some unforgettable moments for Blue Jackets fans.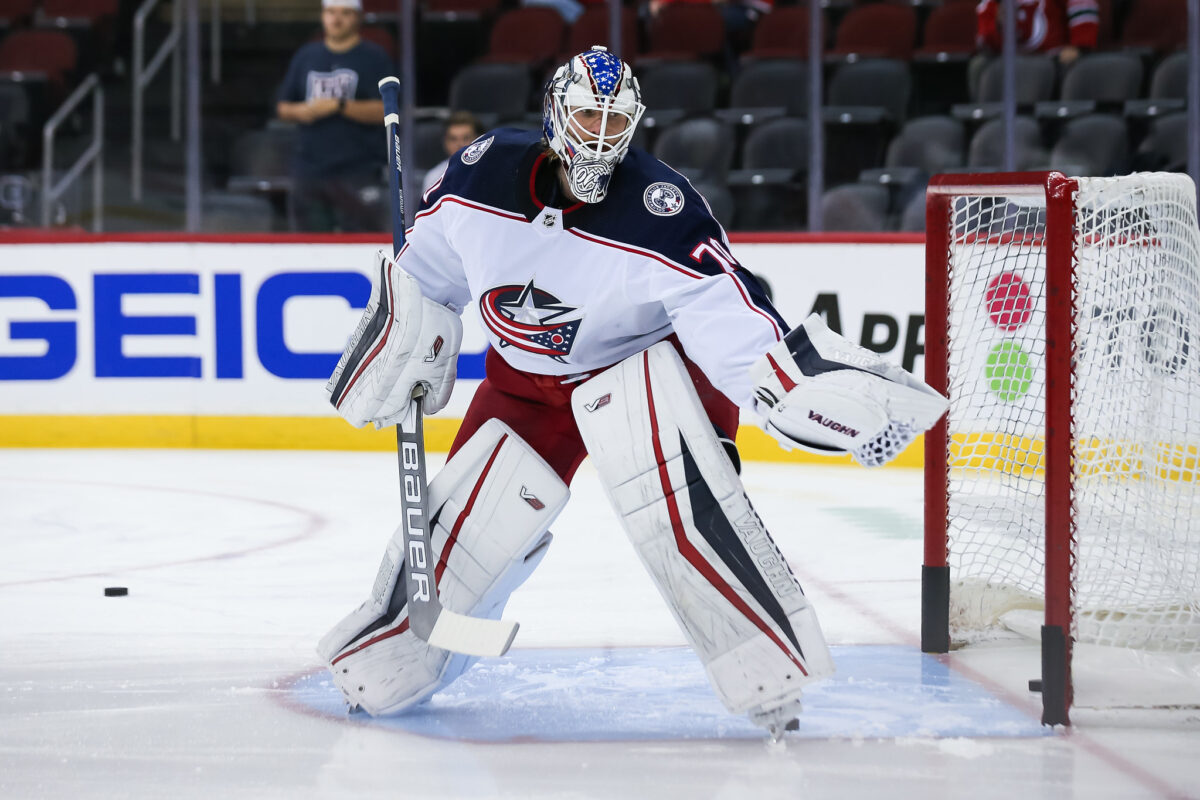 Since then, it's been a constant struggle for the Finnish goaltender who was expected to battle Elvis Merzlikins for the starting job once the aforementioned Bobrovsky departed. For a while, Korpisalo seemed like the odd man out going forward; but now it feels as if the pendulum has swung and that has become Merzlikins despite his large contract. 
Injuries Held Korpisalo Back
It has been nearly three weeks since the Jackets activated Korpisalo off of the injured reserve from a lower-body injury. Last season, he had played the majority of the year with a hip injury that resulted in him having surgery and missing the end of the season. At the time, Jarmo Kekalainen said that it wasn't a new injury, but rather one that he had "been dealing with for quite some time". Despite that news, it was a surprise that the Blue Jackets brought him back with a new contract following the worst season of his career.
Related: Blue Jackets Need Patience with David Jiricek After WJC
---
Latest News & Highlights
---
Early in the season, it seemed like it would be difficult to take Daniil Tarasov out of the net when both Korpisalo and Merzlikins were healthy. He outplayed both of them early on, but Korpisalo has bounced back and made himself the tentative starting goalie for the time being. It's difficult to be a strong goaltender without a decent defense in front of the net and that has plagued the Blue Jackets for the entirety of the season, specifically since Zach Werenski went down to injury. With that being said though, Korpisalo has turned his stat line into a very respectable one given the circumstances.
If the season were to end today, Korpisalo would finish with the second-best season of his career to date statistically. His .913 save percentage (SV%) and 3.10 goals-against average (GAA) rank 22nd and 40th respectively out of goaltenders with at least ten games played. Merzlikins currently sits 65th, which is dead last in the NHL, in both of those statistics. While Korpisalo's GAA seems high, there is only so much a goaltender can do to influence that stat. If he's facing over 30 shots almost every night, with some going above 40, there will almost certainly be a few finding the back of the net. The fact that he's able to maintain a mid-table position in each category despite the lack of support from the defense, is fairly impressive.
Where Does Korpisalo Go From Here?
The Blue Jackets face a difficult decision moving forward. Last season, the plan was originally to trade Korpisalo at the trade deadline but at a certain point, he had essentially no value due to his lackluster play. Now it feels as if he has enough to potentially get a decent return from a contending team if they chose to go that route this time around. With that being said though, he may be worth extending as an insurance policy if Merzlikins is unable to find his game next season.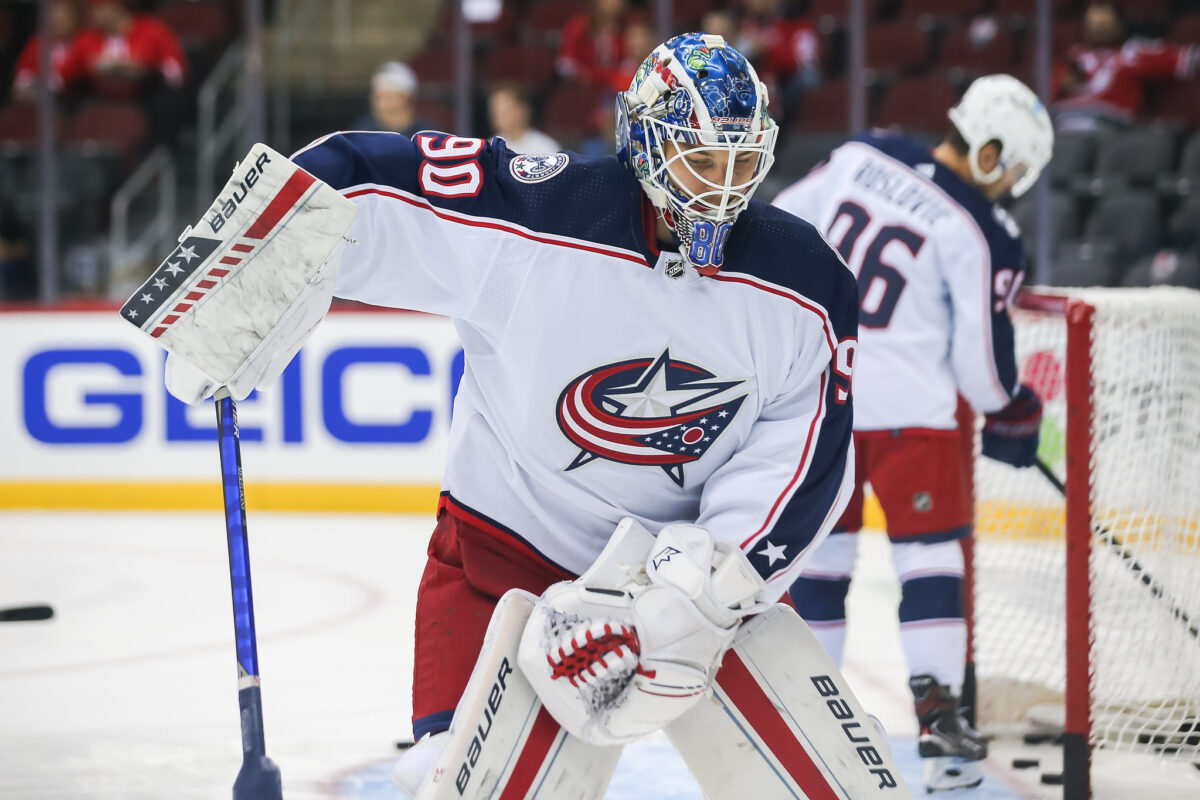 Tarasov is certainly ready to become an NHL regular as well, so at this point, it's worth figuring out who else deserves a spot. It would be surprising if Merzlikins doesn't end up going the route of Cal Petersen at some point this season, assuming his play never bounces back. If that's the case, then the organization will need to prepare for the worst and have a third goaltender who can play in the NHL. As of now, they have one and it would be wise to keep it that way until there is more clarity about the long-term status of the goaltending in Columbus.
Korpisalo will once again be an unrestricted free agent at the end of the season. Essentially it's up to him where his career goes from here. If he wants to remain in Columbus, then management should at least consider it. If he decides it's time for a change in scenery, then there will surely be some interest in him as a backup around the league. Whatever the decision will be, he's showing that he still has what it takes to be an NHL-caliber goaltender.
---
---