We continue our summer series, titled Blue Jackets Pressure Points, on the Columbus Blue Jackets. We ask hard questions about the team and attempt to answer them as it relates to the upcoming season and beyond. Last time, we looked at the chances of a Nick Foligno rebound. Today, we turn our attention to something I didn't think would be a pressure point, but clearly is for this team. Will the fourth line finally produce for the Blue Jackets?
Hockey is the ultimate team sport. No matter who you are, whether you are the team captain or the one playing just a few minutes a night on the fourth line, hockey players all have a specific job to do.
Primarily, the role of the fourth line is to make sure they stop the other team, while chipping in some offense when possible. Teams with excellent fourth lines of late (Penguins, Blackhawks, Kings) all own Stanley Cups. Clearly there is something to be said about the ability to roll four lines.
Unfortunately for the last two seasons, the Columbus Blue Jackets have played with primarily three lines. They've sent out a fourth line, but they didn't contribute much in the limited amount of ice time given to them. This lack of production has badly hurt the team. Other teams knew this was a weakness. They kept exposing this.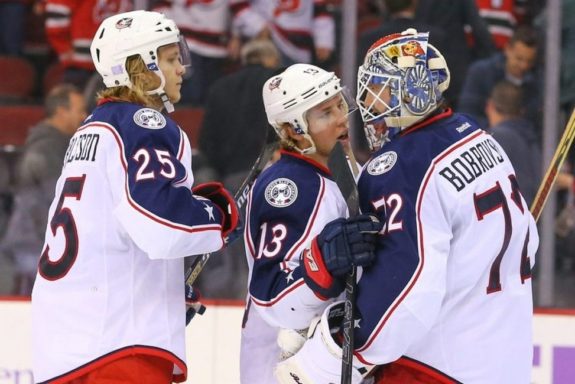 You might be thinking to yourself, is the fourth line really that significant in the grand scheme of things? They don't play many minutes and aren't expected to do as much as the top guys. That's a good question. But consider this: the last time Columbus had a good fourth line, was the last time they made the playoffs.
The Power of a Good Fourth Line
That team in 2013-14 had an excellent bottom six and a focused Sergei Bobrovsky. After a slow start to the season, the Blue Jackets steamrolled in March and April to earn a playoff spot. Let's take a minute to revisit the bottom six of that team to give you some perspective. All stats shared courtesy of the Blue Jackets.
Two names immediately standout as important players on that team. They are Mark Letestu and Derek MacKenzie. Letestu played all 82 games that season, recording 12 goals and 34 points. MacKenzie played 71 games, scoring nine goals and 18 points. But it was their impact defensively that helped propel the Blue Jackets. Unfortunately, both have moved on to new teams. Given current state of the fourth line, I'd bet you'd love having them back.
Here are the HERO Charts of both Letestu and MacKenzie from that season.
One thing stands out for both players: they each had excellent shot suppression stats. When they were on the ice, opponents weren't generating much in the way of scoring chances. They were bottom-six players suppressing shots at an incredible rate. Their departure left a massive hole to fill. The team has not addressed that to date.
Just for fun, here are their HERO Charts from this past season. Notice the shot suppression totals are still really good.
If the Blue Jackets want to seriously consider the playoffs this season, the fourth line must find consistent production. To give you some perspective of just how bad last season was, here are the charts for Gregory Campbell and Jared Boll. They produced below fourth line levels.
Now, who might play on the fourth line this season? Campbell is back for one more season. He must improve. Some others to consider are William Karlsson, Josh Anderson and perhaps even Matt Calvert again.
A line of Calvert-Karlsson-Anderson would be outstanding to start. It is a clear upgrade from the last two seasons. Training camp will shake this out for us. But to give you a little perspective on this possible line, here are their charts.
Anderson doesn't have a HERO Chart yet due to his small sample size. But if we look at his performance for Lake Erie, especially in the Calder Cup Playoffs, there's good potential there for him. He would fit nicely with Calvert and Karlsson. If the team does use this line, it would be the best fourth line they've had since the playoff year.
Possible Lines
As of now, here is how my forwards lines look.
Saad-Dubinsky-Atkinson
Foligno-Jenner-Bjorkstrand
Hartnell-Wennberg-Clarkson
Calvert-Karlsson-Anderson
This could look much different when October rolls around. If he's healthy, we'll likely see David Clarkson in the lineup. He's a bottom-six right-wing. We'll have much more on Clarkson in our next Pressure Points. There could be other tweaks in there, such as Hartnell/Foligno, Jenner if he's on the wing etc. But all-in-all, this lineup is not bad.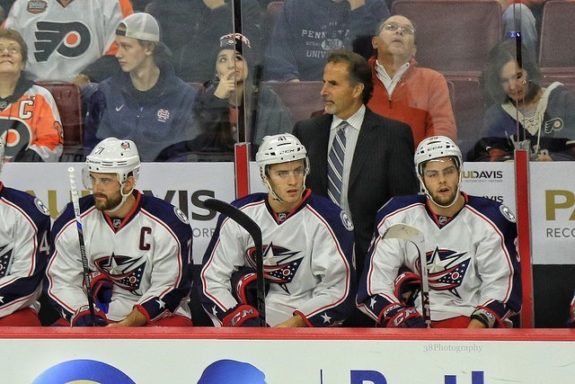 I'd expect coach John Tortorella to want to roll four lines. If these are the players, I think he can do that. You can play that fourth line over 10 minutes a night and expect good things to happen.
Regardless of how the team proceeds, they must find a productive fourth line. This allows the top-nine to play a few less minutes/night, hopefully leading to less fatigue later in the season. More importantly, it will lead to better results on the defensive end, something the team desperately needs.
No matter how the team addresses this need, it's important that they make good decisions here. Otherwise, another long season could stare them in the face.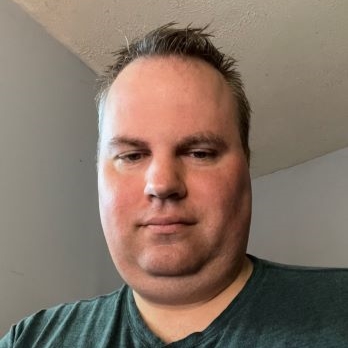 I am a fully credentialed writer who covers the Columbus Blue Jackets, Cleveland Monsters and Erie Otters as well as the Ontario Hockey League and NHL Draft. The 2022-23 season will mark nine seasons with the Hockey Writers. I am also the site's Credentials Manager. Please take note of the updated Twitter handle: @mark_scheig.