The Blue Jackets are four games into the young but shortened NHL season. After those games, they find themselves with a record of 1-2-1, with three points, and in sixth place in the Central Division.
In those four games, the usual faces have not been the ones giving production. In this piece, I will look at which young and new players have produced these first four games.
The Blue Jackets' Continue Their Offensive and Power Play Woes
Like last year, the Blue Jackets continue to struggle offensively and on the power play to start this season. The tweet below from my colleague Mark Scheig delves even deeper into the offensive struggles. Seth Jones, Zach Werenski, Cam Atkinson, and Pierre-Luc Dubois, who combined for 146 points last season, have a combined one point through four games.
While the Jackets' usual all-stars have not been producing, many of their young and new players have stepped up to the plate. These players include Alexandre Texier, Michael Del Zotto, and Max Domi. Those three players may be key for the organization to solve their offensive and power play woes.
Alexandre Texier Is Becoming What the Blue Jackets Thought He Was
Coming into his second full season (third overall), Texier had a total of 13 points. This season, he is the team's leading scorer with four points in four games. He also leads the team in goals with three.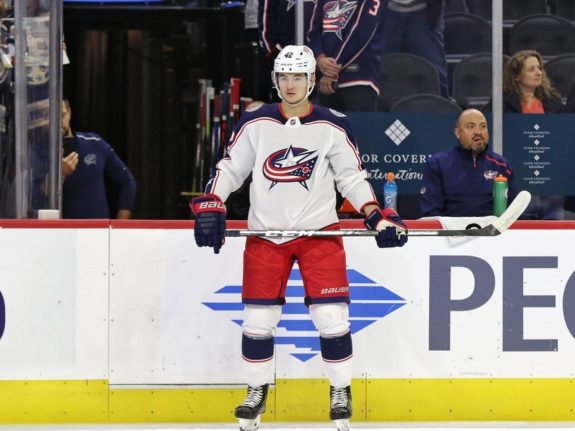 The most notable points include a go-ahead wrap-around goal on Monday against the Detroit Red Wings and the game-tying goal against those same Red Wings on Tuesday.
Texier seems to be finding his groove with the Blue Jackets. He has been skating and seeing the ice well. If he continues to play at this high level, he could finish leading the team in goals and points. He is slowly evolving into the offensive threat the organization believed him to be.
Michael Del Zotto Provides an Unexpected Boost
The biggest and maybe most unexpected story for the Jackets this season has been Del Zotto's play. He was signed to a PTO (professional tryout) in late December and later signed with the team for a minimum pay contract ($700,000).
Considering the circumstances of his signing, his play has been nothing short of remarkable. He is second in points on the team with three assists and assisted on three of the first six goals the Jackets scored this season.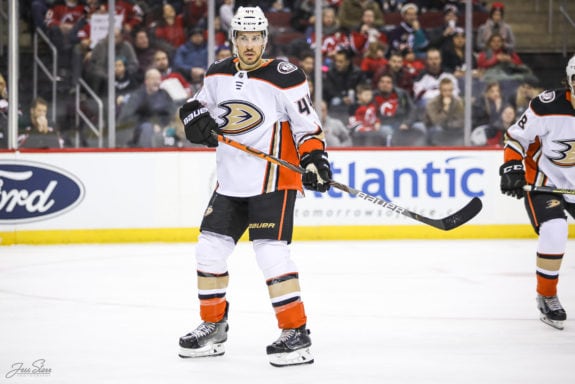 When asked by Mark Scheig what he attributed to Del Zotto's offensive spark Blue Jackets' coach John Tortorella said, "He's not afraid to make a mistake. He can get up the ice. One of his biggest strengths is his passing."
Tortorella also said, "I think he has learned throughout his career when to go and when to stay patient… you can see when we get involved in a little bit of offense or offensive zone pressure how he reads the ice offensively as far as movement to spots just to breakdown a defense." Tortorella finished by saying, "I think with the utility aspect of just how he can help us offensively, I think it's a big plus for the team."
With the production that Del Zotto has given and the circumstances of his contract, this is a great pickup for the Blue Jackets, and he has the chance to be a key player for the franchise to solve their offensive struggles.
Domi Starts to Find His Groove For Columbus
After starting the season with no points through three games, Domi began to find his stride in Tuesday's loss to the Red Wings. He was better when it came to skating and seeing the ice. He even recorded his first point with the Blue Jackets.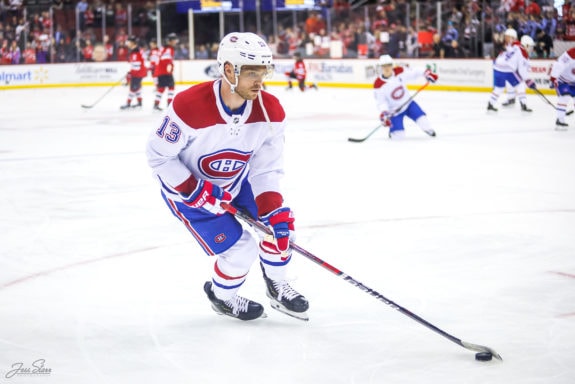 That point came in the form of an assist on a Boone Jenner goal at the 1:38 mark of the second period that gave the Blue Jackets a 1-0 lead.
Even though it was a loss, Domi seemed to be finding his groove. If he continues to skate and see the ice as he did on Tuesday, he will continue to find where he fits in offensively in Columbus. His play is crucial for the Blue Jackets to get going offensively and find a way to the postseason.
What Does This Mean for the Blue Jackets?
Sure, it's great for a team when players outside of their stars can score, but this situation is not sustainable for the Blue Jackets. Del Zotto is a defenseman, and when the defenseman is a top scorer, that's not good news for an offense. Texier is still developing and can't be expected to score as he has been consistently. Lastly, Domi is a playmaker. He can dish the puck, but he needs other players to bury the puck to be most successful.
The three players I highlighted can't do it on their own. They need their star players like Atkinson, Jones, Werenski, and Dubois to get going. If the Blue Jackets don't get going outside of the players mentioned above, it will be a long season for them offensively, and they will miss the postseason for the first time in five years.
---
---