My oh my, what a time to be a hockey fan. With our beloved sport finally back, we are watching our teams with added appreciation seeing as the season could not have taken place at all. That old saying, "you don't know what you have until it's gone," rings more true now than ever before, and I think I speak for all hockey fans when I say how happy I am that hockey is back.
Now, seeing as I write about the Vegas Golden Knights and having watched their impressive 4-0 start come to fruition, I thought it would only be right to analyze their play. If you're looking for a great analytical article about their perfect start, one was written by fellow THW writer and Golden Knight contributor Ben Fisher.
The Golden Knights, although perfect in terms of record, have not played perfectly at all. In fact, far from it. One point that stuck with me, and many Golden Knights' fans out of the article, was the mention of their slow starts.
Vegas has gotten off to slow starts in their first three games this season, even going so far as not carrying a lead into any of those third periods. What the Golden Knights have heavily relied on to secure them a perfect record is what many of their fans are referring to as "third-period magic." Seven of their 11 goals in the first three games on the season have come in the third period, with another coming in overtime.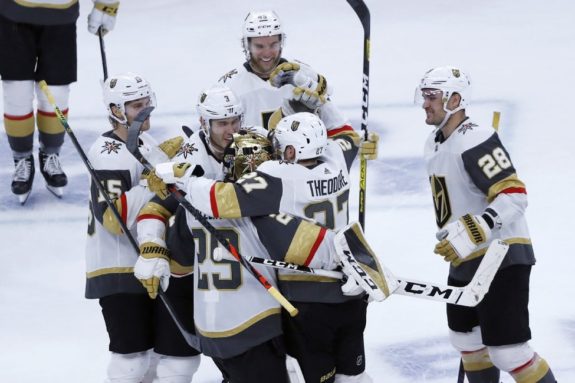 With opposing teams dominating the first two periods of the first three games, the Golden Knights come alive in the third period, stealing the game from the opposing team in the most heart-wrenching way possible. What allows Vegas this luxury? Is it their star forwards? They definitely help, but it does take an entire team to win.
Is it their top pairing defensemen? Although they have been playing solid, there are other factors. Could it be their wicked cool gold jerseys? Not likely. The reason Vegas is allowed to slack in the first two and then come roaring back in the third is due to one reason only: their depth.
George McPhee and Kelly McCrimmon have taken this team, who first entered the league considered "misfits and throwaways," and turned them into a powerhouse that is now Stanley Cup favourites. Through key trade acquisitions and free-agent signings, it seems this team has everything. A lethal top-six forward group, one of the strongest defensive corps in the NHL, and two of the best goalies in the league are the main characteristics of this team. The most prevalent characteristic coming into fruition this season, it seems, is their entire roster depth.
By the Numbers
As of this writing, all but two skaters (Brayden McNabb and William Carrier) have registered at least one point this season. In comparison, the second place holders in the West Division, the Colorado Avalanche, have six players who have not yet registered a point this season. This point distribution is the reason the Golden Knights have had success and will continue to have success this season.
Everyone seems to be all in, especially newly named captain Mark Stone (from "Golden Knights name Mark Stone first captain in team history" – The Athletic 01/13/2021). He has contributed five points so far, with four of those being assists. To aid him is a lethal scorer in Max Pacioretty, who for the first time in his career has goals in all three games to start a season.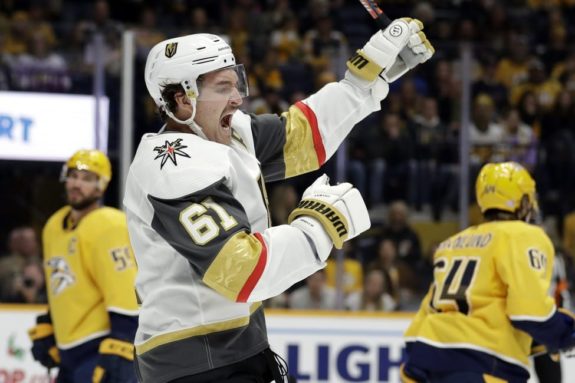 Jonathan Marchessault has helped as well, registering three points to start his season off strong. It's not just the star forwards who seem to be putting the puck in the net, as Vegas has eight skaters who have at least scored once so far this season.
This production coming from the bottom-six forward group is what many NHL general managers (GM) dream of, but few see come alive. With Vegas, it seems to be different. They possess one of the most balanced and potent lineups in all the NHL. They may not have the most elite stars on their teams, such as the Edmonton Oilers or Toronto Maple Leafs, but they do have the depth to make up.
As I mentioned earlier in the article, the Golden Knights also possess defensive and goaltending depth. Their defence has been playing remarkably well, with only one of them posting a negative plus/minus rating so far. Their goaltending has been even better, as Robin Lehner and Marc-André Fleury have posted a combined 1.76 goals against average and a .930 save percentage.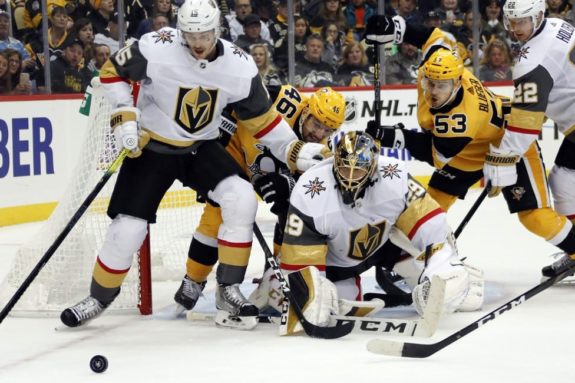 I believe more and more that NHL GMs should be spending more time looking at the amount of depth their team houses instead of how much star power they house. Just as in show business, the actors may be the stars, but it takes an entire film crew to make the movie possible. This is exactly what winning the Stanley Cup is like. Although you do need "stars" to propel you, you also need the supporting cast to strengthen you and make sure the other areas are covered for success.
Who Can Compare
As far as I am concerned, the only team in the West Division that can even come close to pertaining the same roster depth as the Golden Knights is the Avalanche. They have offensive powers in names such as Nathan MacKinnon, Gabriel Landeskog, Mikko Rantanen, Andre Burakovsky and Brandon Saad manning their top six while also possessing gritty forwards Nazem Kadri and J.T Compher.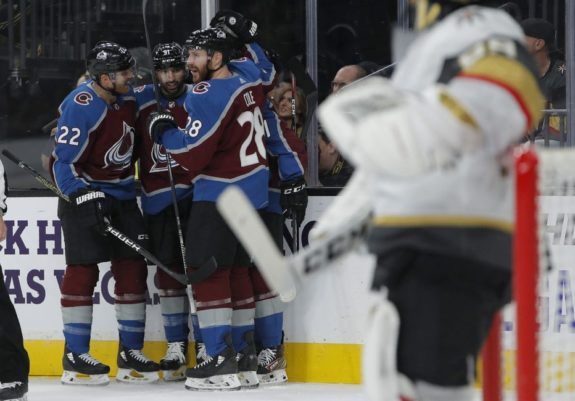 With such a similar offensive makeup, it would be easy to see how the Avalanche may come out on top in the West. In 15 head-to-head regular-season battles over the past four years, the Avalanche have the upper hand, winning eight of those contests. With the two teams meeting eight times this season, one of those bouts will most likely decide the West Division.
Déja-Vu
After watching the first three games, what I found was that this team played very similarly to the way they played during their inaugural season. It seems to me that everyone is "all-in" and that they are not relying on certain players to save them. With the effort evenly distributed, it relieves the pressure from the star players. With less stress comes better play.
If the Golden Knights do rally around each other for the rest of the season and play like they did their first season, a Stanley Cup Final appearance is imminent. Hopefully, this time around, they will come away with Lord Stanley and bring him home to Sin City.
---
---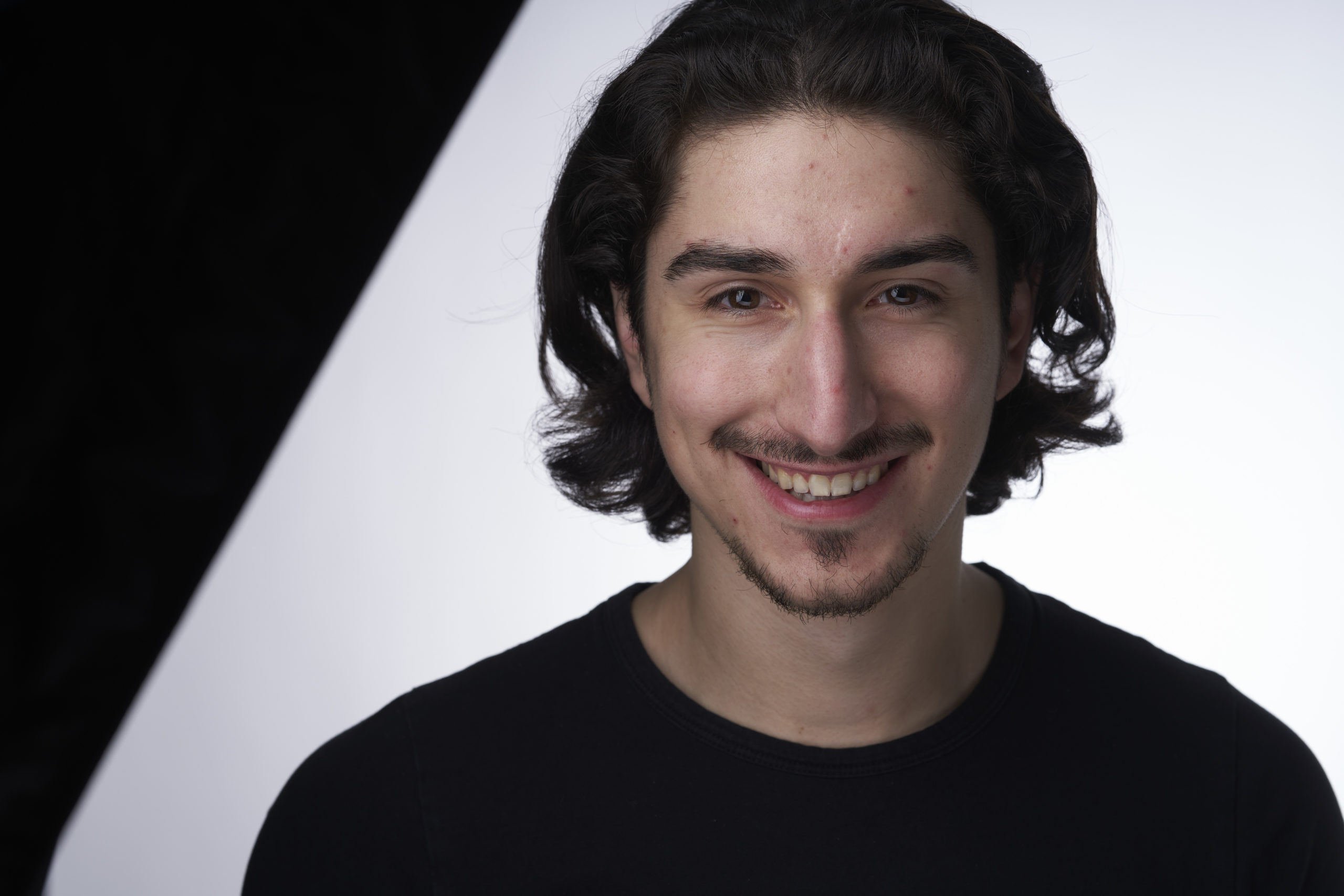 Michael Vidakis is a Montreal native who writes for the Vegas Golden Knights team here at The Hockey Writers. In his spare time, he enjoys the finer things in life such as Jean-Claude Van Damme movies, staring aimlessly outside windows and tangerines.