The St. Louis Blues are known for grit. They have an identity, and they execute to a tee. In a league that has continued to trend toward speed, skill, and playmaking, the Blues, among a few other teams, focus on physicality and defense. All doubt as to whether this method could be successful in today's game was silenced when the Blues held the Stanley Cup above their heads in 2019.
Even though toughness and lockdown defense can be a winning formula, teams still need players who can put up points. The Blues have a balanced offensive attack, but no one player dominates offensively. In fact, the late Pavol Demitra was the last Blue to score at a point-per-game pace; he scored 93 points in 78 games during the 2002-03 season.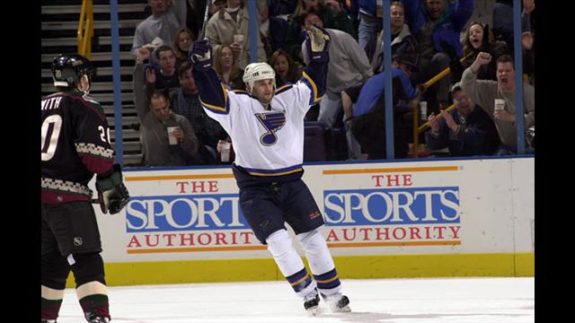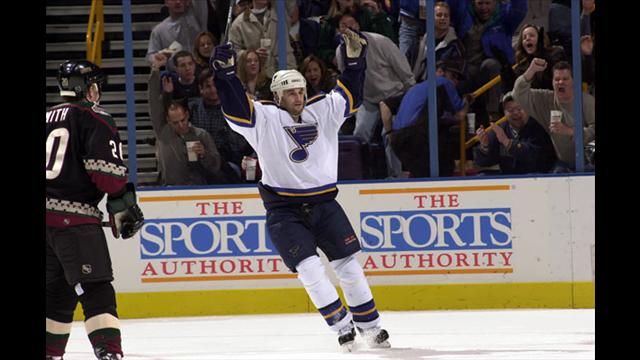 Since then, no Blues player has scored at that pace, with only a handful of forwards coming close. With a deep roster in St. Louis and some budding playmakers coming through the system, there are a few forwards wearing the note who can break the 18-year drought. Here are a few Blues who I think could conceivably score at a point-per-game pace either this upcoming season or beyond.
Ryan O'Reilly
The new captain of the Blues is the most recent to have nearly scored at a point-per-game pace. He scored 77 points in 82 games during the 2018-19 season and was an integral component of the Blues' run to the Stanley Cup.
O'Reilly is known for his 200-foot game that won him a Selke Trophy during the same season, but he can surprise offensively as well. He is mainly a facilitator but is typically good for more than 20 goals in a normal season. He was on the first power play unit during the Blues' win Wednesday night against the Colorado Avalanche. With playmakers around him and significant power play minutes, he could possibly score 56 points or more this season.
Robert Thomas
It has been a long time since the Blues had a player with Robert Thomas' skill set. He's an elite playmaker with remarkable hands and vision and immediately makes his linemates better because of the chances he generates.
He was slated to play on the second line with Jaden Schwartz and Mike Hoffman until the latter had work visa issues prior to the game and was ineligible to play. Hoffman has since gotten his work visa, so Thomas will have goal scorers around him who can complement his playmaking abilities. He is a truly special offensive talent who should be able to consistently maintain a point-per-game pace for years to come.
Vladimir Tarasenko
Tarasenko would have to turn back the clock to score a point per game, but he is still an elite goal scorer when healthy. He will miss most, if not all, of the 2020-21 season due to a nagging shoulder injury that required a third surgery, but if he is able to return to the lineup healthy, a minimum of 30 goals is the expectation. With the best offensive lineup in a long time for the Blues, Tarasenko's assist numbers should spike, and a point per game is not out of the question.
Jaden Schwartz
I think Schwartz is the biggest stretch on this list, as he has only been close to being a point-per-game scorer once during his nine seasons in the NHL. He scored 59 points in 62 games during the 2017-18 season. However, he is 28 years old and is entering the prime of his career.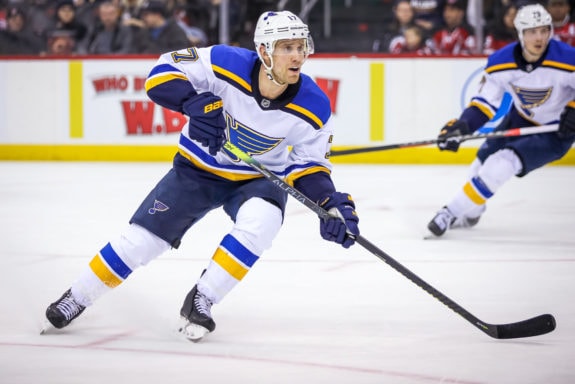 If consistently paired with Robert Thomas going forward, as he was on opening night, he could see a significant boost to his stats and become at least a 70-point scorer, if not more.
Jordan Kyrou
Kyrou will most likely not score at a prolific pace right away, and the main reason is that he won't see top-line minutes for a while. The Blues are deep, and Kyrou does not factor into the top-six on this current roster. However, he has impressed early, and his minor league numbers portend elite offensive numbers in the NHL. In back-to-back seasons with the Sarnia Sting in the OHL, he scored 94 and 109 points in 66 and 56 games played, respectively.
No matter what league someone is playing in, those are ridiculous numbers, and continued improvement could lead to the Blues having another elite playmaker on their roster.
Although there are many familiar faces from the Stanley Cup run two years ago, this is a completely different St. Louis Blues team. Yes, they will still play physical and defensively sound hockey, but increased minutes for Thomas and Kyrou and additions such as Torey Krug bolster this team offensively. The point totals for players should spike accordingly, and the listed players could see personal bests in that department coming up.
Many experts have either picked Vegas or Colorado to win the West Division this season, but this new-look Blues team, with so many scoring options, could have something to say about that.
---
---
I am a freelance editor and writer based in St. Louis. I am also a recent graduate of the University of Missouri School of Journalism where I specialized in magazines but have covered high school, college, and professional sports. I'll be covering all things Blues for THW.