Entering the 2020-21 NHL season, the Washington Capitals received unfortunate news when newly signed goaltender Henrik Lundqvist had to suddenly forfeit the season due to a heart condition requiring immediate surgery. From that point forward, there was suddenly an available position that the Capitals had to fill before the beginning of the 2020-21 season.
When training camp came around, the battle for the second spot was between Craig Anderson, who has played the last ten seasons with the Ottawa Senators, and Vitek Vanecek, the goalie for the Capitals AHL affiliate team in Hershey.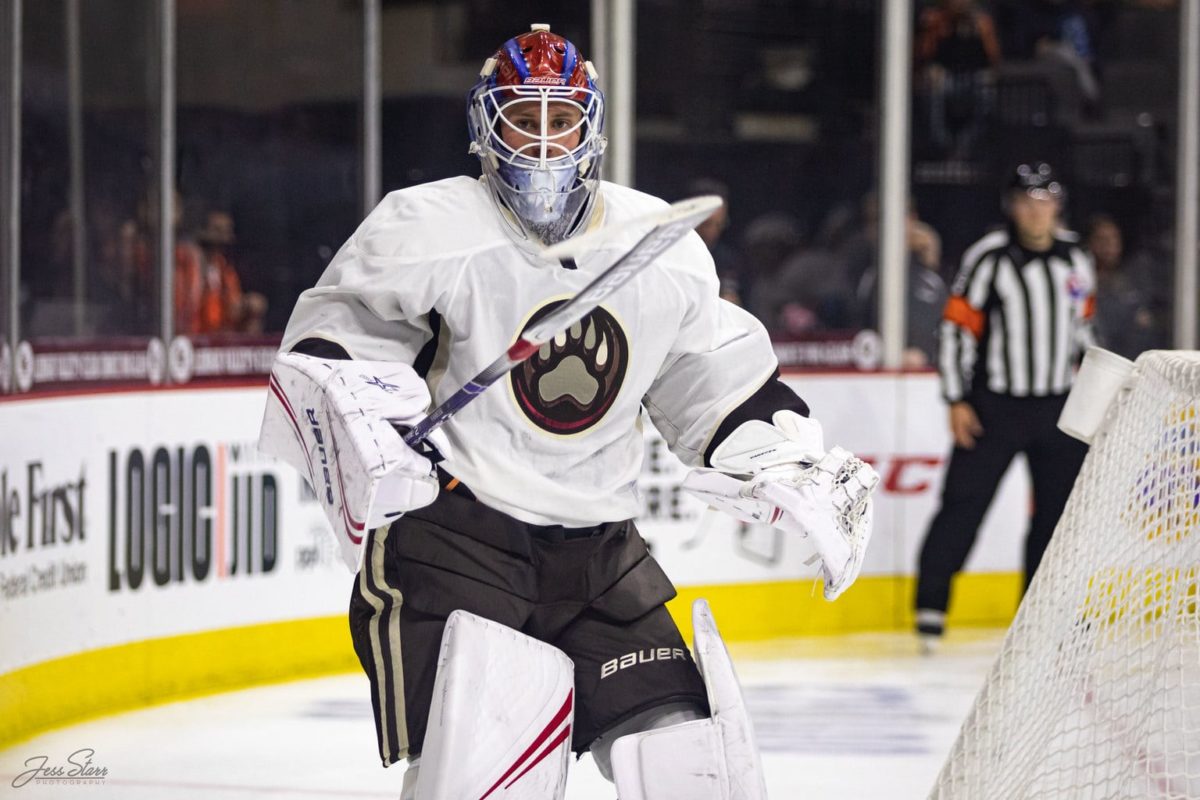 Pheonix Copley, a goalie who played between the pipes with both the Capitals and split last season with Vanecek, and Zach Fucale, a goalie once heavily touted in his draft year, who's now playing in the ECHL, were also in the mix to back up Ilya Samsonov.
After multiple on-ice sessions throughout this season's training camp, the Capitals decided to give the number two position to Vanecek, while Anderson and Copley would go to the taxi squad.
Getting to Know Vanecek
Not many hockey fans know Vanecek, who is now one-half of one of the youngest, most inexperienced NHL tandems playing in the NHL.
Vanecek is a Czech hockey player who has been playing within the Capitals organization since 2015-16. Having a short stint in the ECHL, he recorded multiple accolades as a rookie in his lone ECHL season. He won Rookie of the Month in November 2015, ECHL Goaltender of the Month in March 2016, and 2016 ECHL All-Rookie Team Honors. He has played for the Hershey Bears over the past few seasons and seems to be improving every year.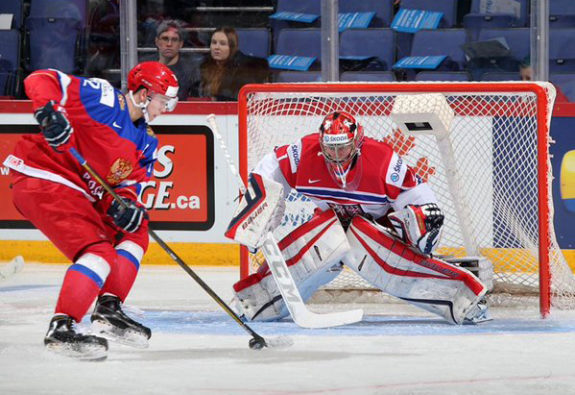 When comparing statistics between 2018-19 and 2019-20, Vanecek improved from a 2.62 goals against average (GAA) to a 2.26 GAA, and his save percentage (SV%) increased from .907 in 2018-19 to .917 in 2019-20, earning himself a spot in last year's NHL bubble in Toronto.
The 25-year-old netminder has always had winning records over his pro career in the AHL. However, the past two seasons separate themselves from the rest, as he posted win-loss records of 21-10-9 in 2018-19 and 19-10-2 in 2019-20. Though he's not the biggest goaltender, he sure is quick when moving around in the crease. He relies on his mobility rather than his size when it comes to stopping the puck.
Vanecek's Weaknesses
Where Vanecek gets critiqued most are on his inconsistencies in net.  From his time splitting the crease with Copley in the AHL, Vanecek's biggest critique is that when he's on his game, he's tough to beat, but when he's on a cold streak, he can become unreliable in the crease. Last season, his GAA fluctuated over 3.20 on bad nights, and afterward, he can post a slew of games under 2.00 GAA.
Luckily, in the past few years, he's had fewer inconsistencies in his style of play. Now he's about to experience a backup role, and playing fewer games behind Samsonov will give Vanecek more time to concentrate on the limited number of games he will play. Behind a seasoned, more defensive Capitals' team than seasons past, we will probably see more consistent play from Vanecek moving forward, especially near the middle-end of the season when he gets used to the rapid pace of NHL hockey.
Don't Expect a Studded Backup Goalie
This season will have an asterisk surrounding the goaltender situation in Washington as a whole. Vanecek is a young netminder that hasn't fully grasped the ins and outs of becoming an NHL calibre player. At the pro level, he shows flashes of what he can become, but with no experienced players at his position other than Anderson, he will endure growing pains over the course of the 2020-21 season. This year is a make or break season for Vanecek, and he will have to prove himself if he wants to secure a spot in the NHL for years to come.
---
---