The St. Louis Blues will look to add at least one top or middle-six forward this summer. One of the potential trade possibilities is William Nylander of the Toronto Maple Leafs. There are a number of avenues for the Blues to add a forward, but Nylander is an exciting trade candidate.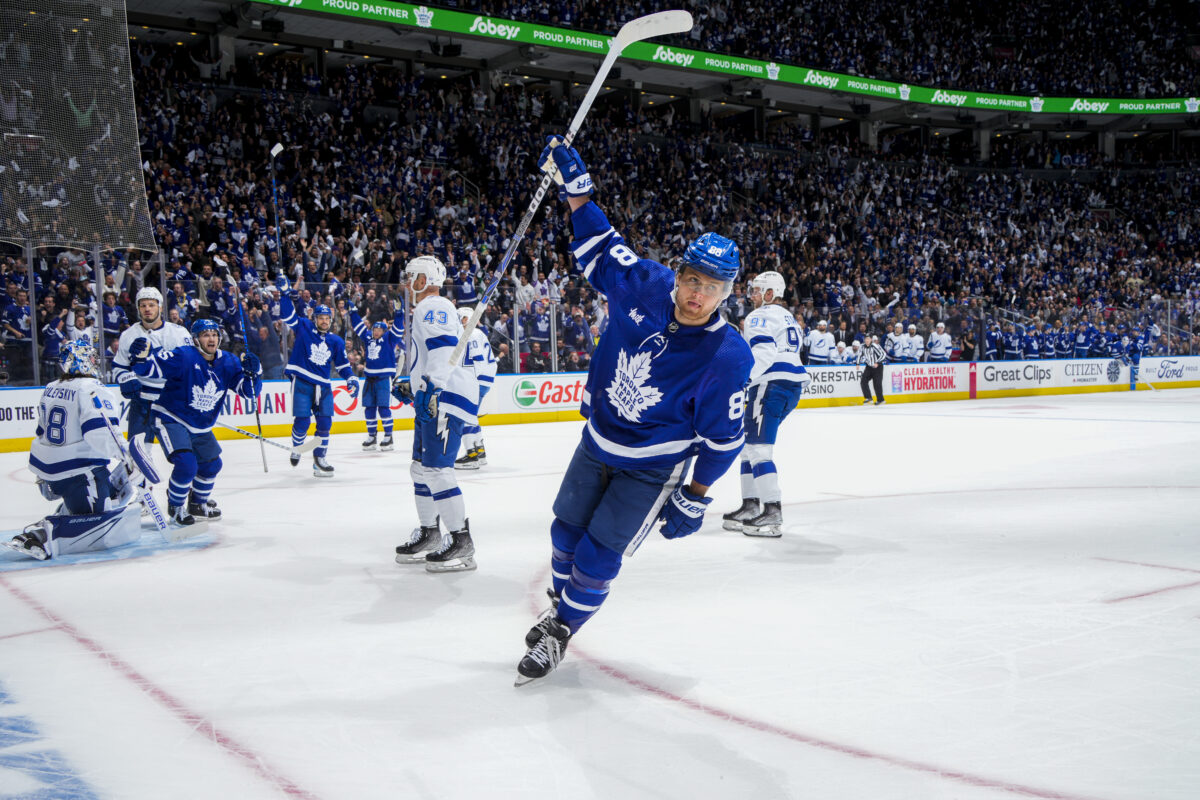 Blues general manager Doug Armstrong has a knack for trading for key forwards. He traded for Pavel Buchnevich in the summer before the 2021-22 season. Ryan O'Reilly and Brayden Schenn are two other examples. Let's get into why Nylander could be next.
Nylander Could Be Moved After Playoff Exit
The Maple Leafs could be looking to make changes this summer. They made it out of the first round but got dominated in five games by the Florida Panthers in the second round. Given their current cap restrictions, they could trade one of their core four forwards. Out of Nylander, Mitch Marner, Auston Matthews, and John Tavares, Nylander seems to be the most likely trade candidate. He has a reasonable salary cap hit and could benefit from a change of scenery.
Related: Maple Leafs Expected To Conduct Major Off-Season Autopsy
---
Latest News & Highlights
---
While the Maple Leafs took a step forward this season, they've still underachieved for a long time. Making changes is for the best in Toronto. If they part ways with Kyle Dubas, a new general manager would not be attached to a player like Nylander. He has one season left on his deal and they are unlikely to have the cap space to re-sign him after 2023-24. Getting value for him this summer makes a lot of sense for the Maple Leafs. He had a huge season in Toronto.
Nylander Has Been an Underrated Star for Maple Leafs
When it comes to proven scorers on the trade market, Nylander would be one of the best. He's coming off of a career year in 2022-23. In 82 games, he had 40 goals and 47 assists for 87 points. He was incredible for the Maple Leafs. He had 31 even-strength goals and five game-winning goals. He did plenty of damage at even strength and on the power play. He'd be a major asset for the Blues.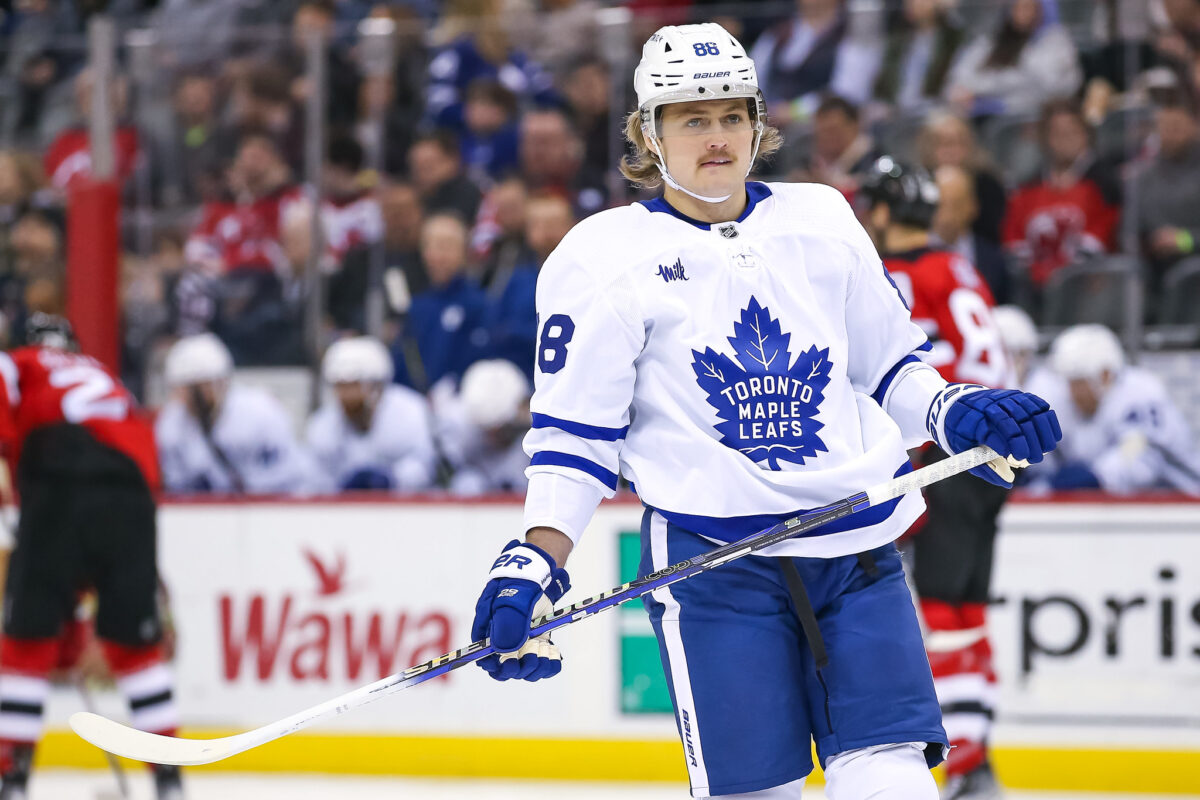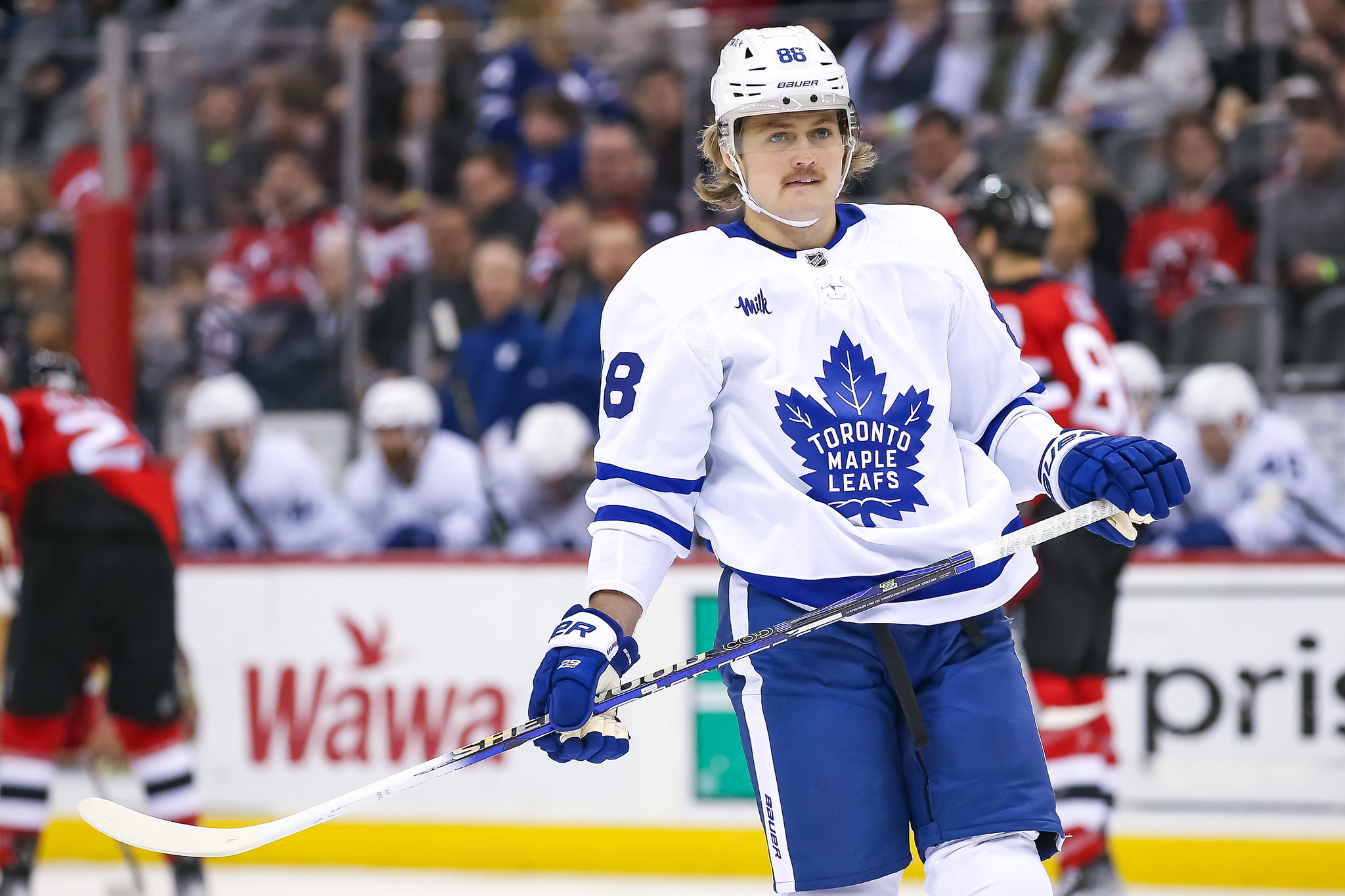 Even before 2022-23, Nylander had two other 30-goal seasons and a couple of 20-goal seasons. He seemed to have found some consistency after a tough 2020-21 season. Since 2019-20, he's produced 0.80 points per game or better. He was at 1.06 points per game in 2022-23 and 0.99 in 2021-22. He's also been a solid playoff performer too. In the 2023 Playoffs, he had 10 points in 11 games, including four goals. In his career, he has 17 goals and 23 assists for 40 points in 50 playoff games.
It's not Nylander's fault that the Maple Leafs haven't gone further in the playoffs. He's grown a lot as a player in the last four seasons, and it's carried over from the regular season to the playoffs. Since 2019-20, he has 29 points in 30 playoff games. It's safe to say that he has been a fantastic producer over the past four seasons. He would fit in well with what the Blues are trying to do.
Blues' Trade Package for Nylander
Similar to what I discussed in my Alex DeBrincat trade piece, the Blues need to trade picks in the 2023 Draft and move money around to make this deal work. However, it's easier with Nylander. He has a cap hit of $6.96 million. He also has a modified no-trade clause, which grants him a 10-team no-trade list. I don't think the Blues would be on that list, but I could be wrong. I'll also warn that nobody really knows the true value and how general managers view players, but I'll give it my best shot with this package. I have no clue how much the ask will be for Nylander.
| | |
| --- | --- |
| Maple Leafs Receive | Blues Receive |
| 2023 1st Round Pick (from Toronto Maple Leafs) | RW William Nylander |
| 2023 1st Round Pick (from Dallas Stars) | D Timothy Liljegren |
| 2023 3rd Round Pick (from Ottawa Senators) | |
| D Colton Parayko | |
| C Nikita Alexandrov | |
This is likely a pipe dream in terms of trade structure. However, this deal could make sense for both sides. This comes with a caveat of the Blues extending Nylander. They can't give up this much without an extension in place. The Blues rid themselves of the Colton Parayko contract and weaponize their draft picks to add established talent. One issue is that this would make the Blues go from five picks in the first three rounds this year down to two. I also added Nikita Alexandrov to the mix. A lot of the Blues' top prospects are forwards and similar to Alexandrov in some ways. He could be a nice bottom-six fit for Toronto if they don't re-sign Noel Acciari.
As for the Maple Leafs, they can put Parayko in a different structure and hope that he benefits from a change of scenery. If the Maple Leafs view him as a quality asset, then they could view this deal as a good thing for their future. They need to move out right-handed defensemen anyway and Timothy Liljegren could be at the forefront if they can't move T.J. Brodie. The Maple Leafs could also weaponize these picks and make more trades too. The bottom line is that the Blues are unlikely to make all three of these picks in the 2023 Draft. A trade like this makes sense. It's important to remember that the Maple Leafs could have an entirely new front office and anything is on the table in that scenario.
The Maple Leafs and Blues could also view these picks and players in a different light than I do. I see it as the Blues changing things up on the blue line and adding an established player like Nylander, who the Maple Leafs could be looking to move on from. The Blues forward group could look wildly different in 2023-24 with Nylander. They could look to move Buchnevich to center full-time or trade another forward out. Overall, this is a deal that is realistic in terms of Nylander to St. Louis and Parayko to Toronto, but the structure could be different. That's the beauty of the NHL offseason. This is something that is fun to discuss.
---
---