As the All-Star Break approaches, the St. Louis Blues are in a stretch of form that has many fans finally convinced that a rebuild or at least a short-term retool that involves trading Vladimir Tarasenko and Ryan O'Reilly is the best path forward. They've lost four in a row, three against non-playoff teams, highlighted (if one can say that) by embarrassing losses to the archrival Chicago Blackhawks and a 5-0 drubbing by the Arizona Coyotes. A date with the Winnipeg Jets is all that stands between them and an extended break, and the time is now to start thinking about what moves the team will make at the deadline. But truth be told, almost no one expects that general manager Doug Armstrong will be in the buyers' market.
With that said, one player should be an exception to that assumption: Vancouver Canucks captain Bo Horvat. The market for the 27-year-old is heating up, and every team, even remotely in contention, seems to be in the hunt for the star center. So why should the Blues consider paying the huge return it would likely take to land the London, Ontario, native? It's simple: to solidify the core of their roster for the next decade.
Thomas and Horvat: A True One-Two
Analysts can debate the most important part of a Stanley Cup-caliber roster: is it great goaltending? A stalwart blueline? Scoring depth? There are a lot of choices for number one, but no one will debate that having two top centers is essential for a deep playoff run. And if the Blues are in fact going to lose O'Reilly, either by trade or during free agency, they need to immediately be thinking about how to bring another center into the mix behind young star Robert Thomas.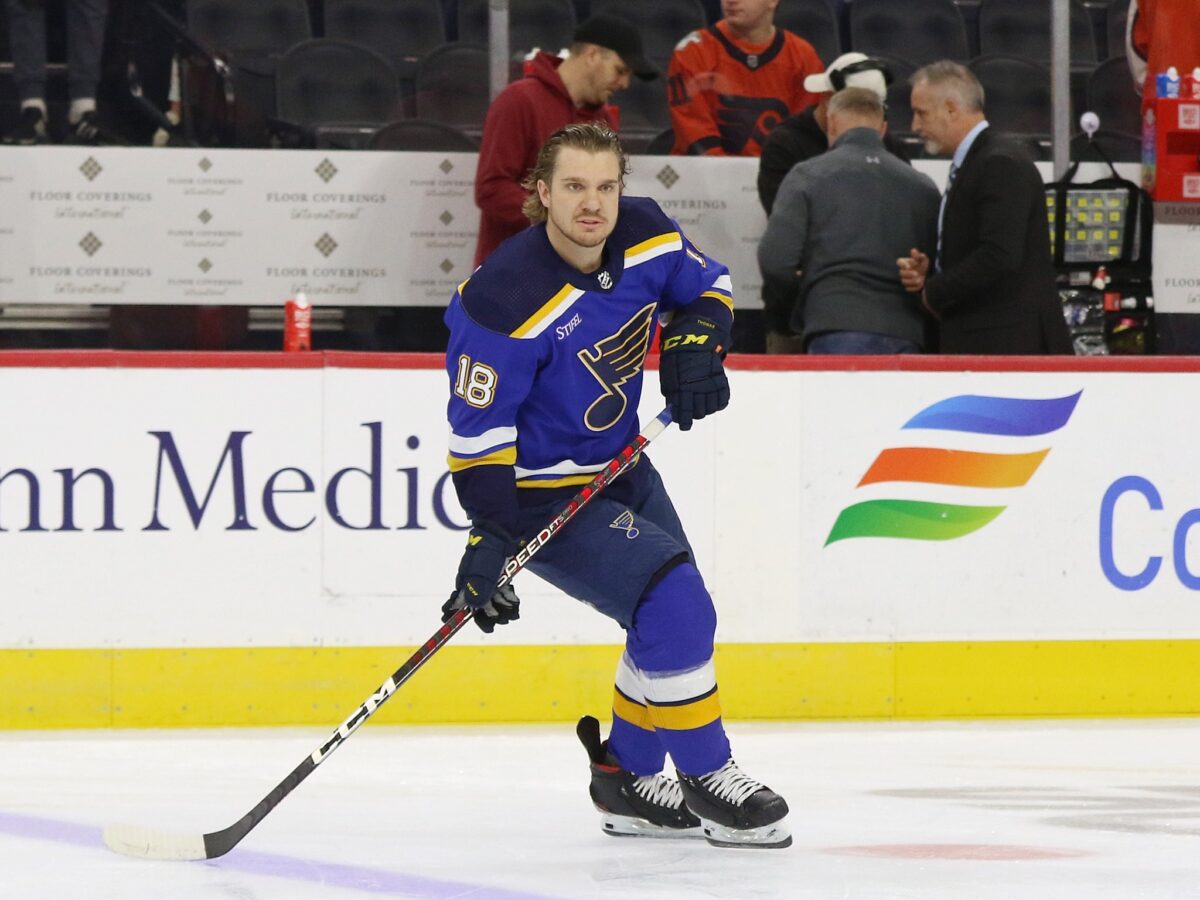 Make no mistake: Thomas is good and probably still underrated by many around the NHL. He has all the makings of a number-one center in the NHL. But he can't carry a championship team on his own. When the Blues won the Stanley Cup in 2019, Thomas was just a rookie, playing as the third center behind O'Reilly and Brayden Schenn. Now, he lags behind only Pavel Buchnevich in minutes per game among forwards, but losing O'Reilly would create a massive hole for the Blues to fill behind him. And Horvat would be a perfect candidate to fill that hole.
Why Not Schenn? Why Trade for Horvat Now?
That statement is likely to generate two questions among Blues fans. Some will ask, "why can't Brayden Schenn step up and take back over the number two center role?" The honest answer is that in the short term, he probably can. Schenn has had a good season, with 36 points in 49 games, and he has been one of the few players whose effort level and commitment have remained consistent — a fact that has some fans arguing that he should be the captain when O'Reilly leaves. The Blues once traded for Schenn to plug a hole at center. Why reinvent the wheel when he is still with the team?
Related: Revisiting the Brayden Schenn Trade
---
Latest News & Highlights
---
The simple answer is age. Schenn will turn 32 before next season, and while he has looked good so far, his overall progression is still one of decline. With five years remaining on his deal at a $6.5 million annual average value, the Blues are committed to Schenn long term. But they have to be smart and not over-rely on him as he ages. They may, in fact, turn to him to plug the gap in the short term if O'Reilly leaves and they don't have an immediate replacement. But they cannot assume that he can fill that role successfully for more than a season or two if that.
But that still begs the question: why trade for Horvat now when he will be a free agent in a few months' time? The reality is the team that acquires him will probably want to extend Horvat before the season ends. At just 27, the team will believe they can still get many of his prime years on the next deal, even if they have to give him an eight-year extension. The reason to trade for him now is simply that he probably won't actually reach Unrestricted Free Agency (UFA). And while paying assets to get a potential free agent is risky, acquiring him and unlocking the eighth-year option on his contract should lower the AAV for his next deal.
Do the Blues Have the Pieces?
The final question to answer is whether the Blues have the pieces that could lure Horvat away from the Canucks. The rumored asking price for Horvat is high, of course: reportedly three players, including a top prospect. The Blues don't have a lot of young depth, but they could make this deal work. If the Canucks will take a pick as part of the return, the Blues have their first for this season and next, and may have additional high picks after trading O'Reilly and Tarasneko.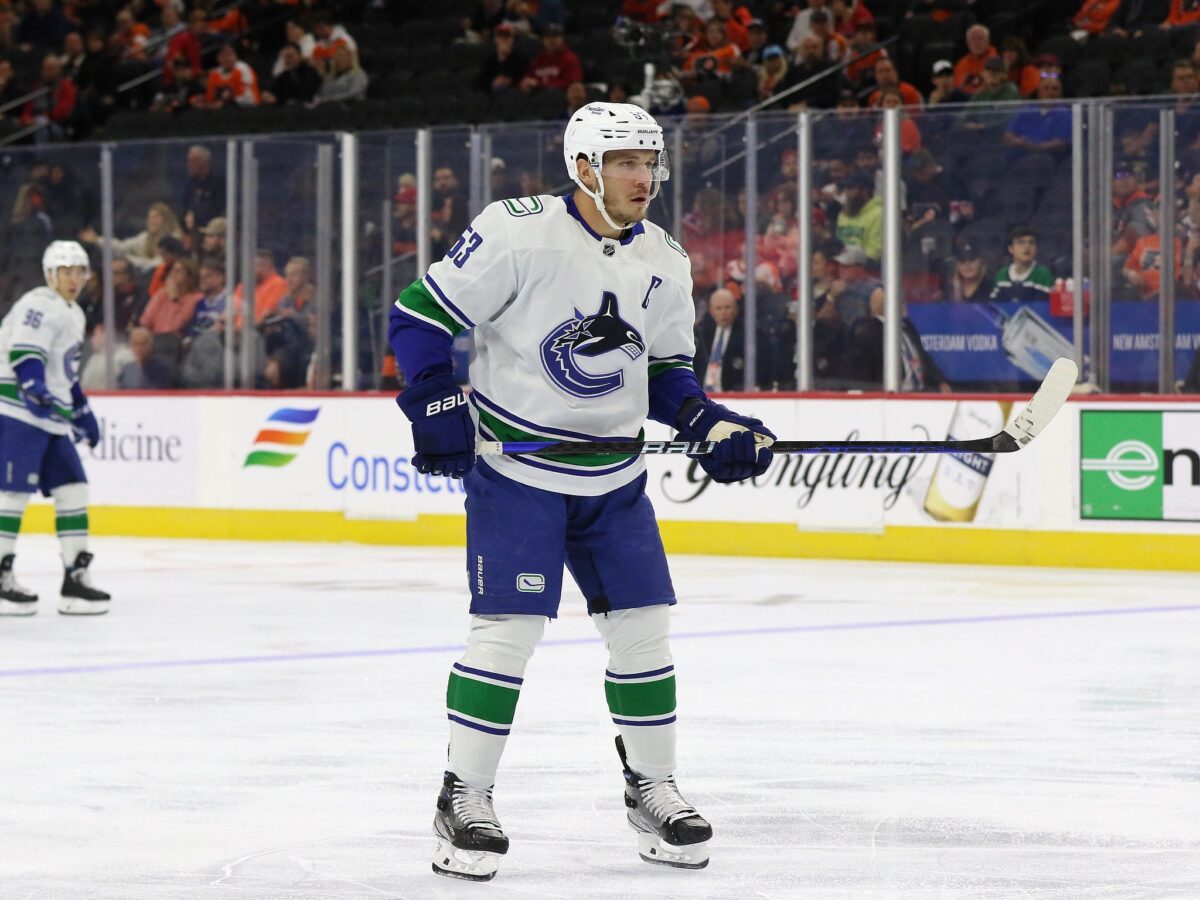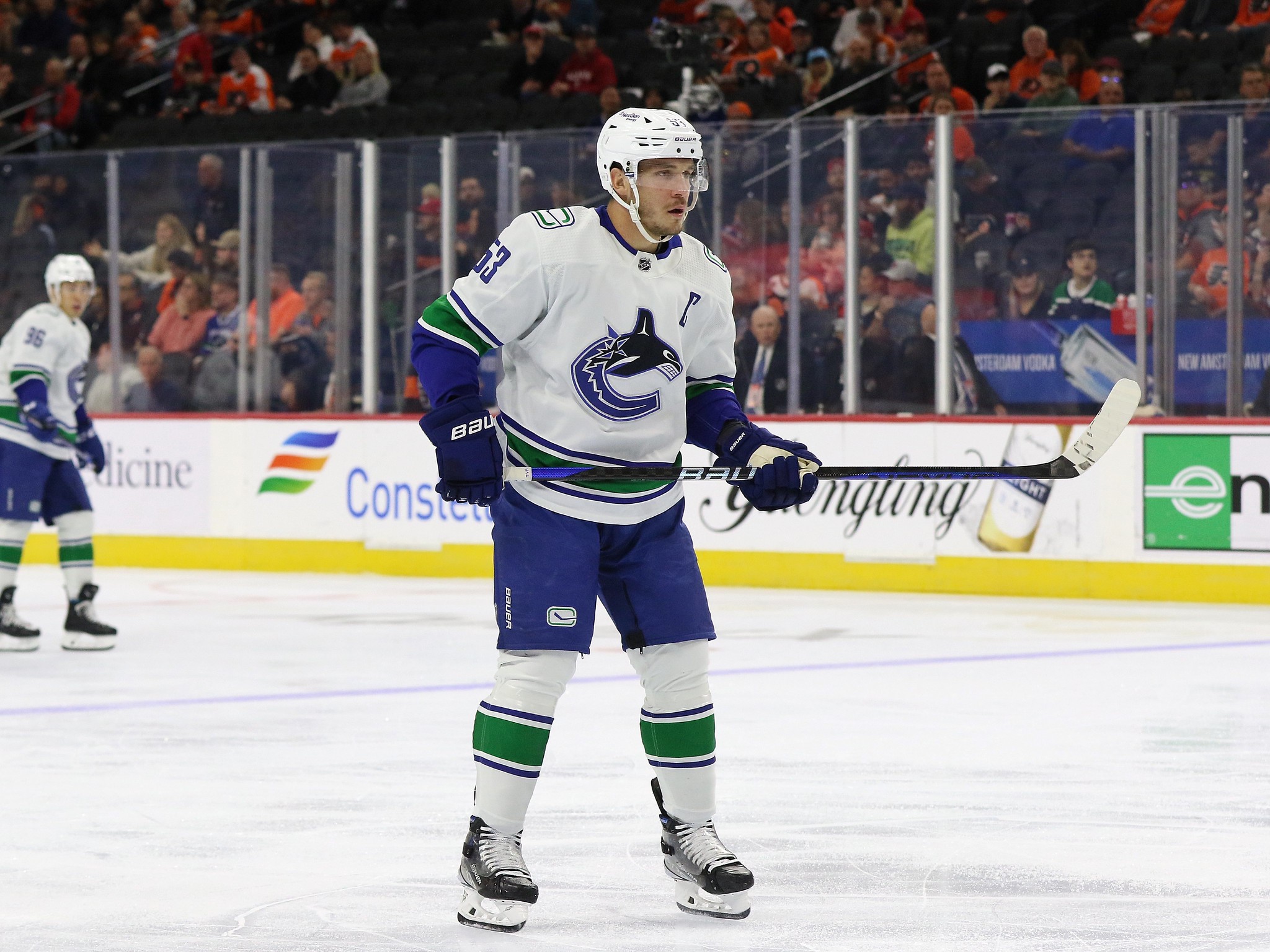 Beyond that the Blues prospect pool is fairly shallow. The meteoric rise of new blue chipper Jimmy Snuggerud probably means the Blues would protect him in any trade scenario, but that might make Jake Neighbours or Zachary Bolduc expendable. The only question then would be, which third piece would the Canucks be interested in. Would they want Scott Perunovich despite his injury concerns? Would they want a player on term? The Blues would almost certainly trade any of Justin Faulk, Colton Parayko, or Torey Krug, if Vancouver was interested, but all three have no trade protection and would have to okay a move if Vancouver is on their list. Finally, the Blues could also include pieces from a hypothetical O'Reilly or Tarasenko trade but speculating on what those pieces might be is impossible.
Unlikely, But Worth Investigating
Ultimately, the asking price is where this potential deal would most likely break down. The Blues don't have enough young players to pay top dollar for Horvat, and they are likely in a retooling mindset anyway. But they should see what the Canucks are asking for, and they should have the conversation. Horvat's skills complement Thomas's, and given his age, the two could form a one-two punch for the Blues at an elite level for many years to come. Assuming a Horvat deal does not happen and an O'Reilly trade does, Armstrong will still eventually have to fill the hole vacated by his current captain. He should explore every option going forward to meet that critical need.