Three weeks after the Boston Bruins were eliminated from the 2022 Stanley Cup Playoffs in the first round by the Carolina Hurricanes, general manager (GM) Don Sweeney made the surprising decision to fire former coach Bruce Cassidy. It was a surprising decision after the Bruins' GM said a couple of weeks earlier that Cassidy's job was safe. After the firing, the front office went on the hunt for a new coach before settling on Jim Montgomery in early July.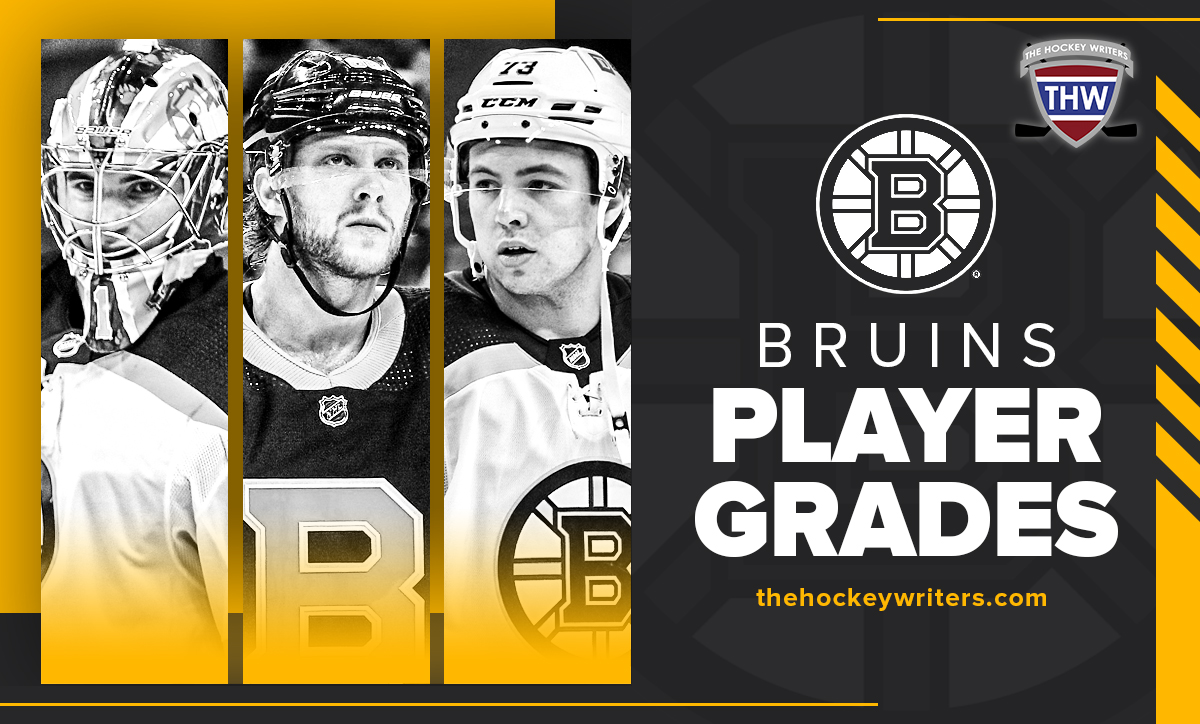 With a new coach came a new system and a new vibe in and around the locker room. Several players benefitted from the coaching change and new voice. Nobody saw an NHL record-setting season for wins and points coming, but in order to do that, you need players to step up and have a career year. One of those players was Trent Frederic.
Trent Frederic's Carrer 2022-23 Regular Season
In his second NHL Entry Draft as Boston GM in 2016, Sweeney went outside of the box with the 29th overall pick when he selected Frederic. A projected second or third-round pick, the University of Wisconsin product was seen as a stretch of a pick. He made the roster out of camp in the 56-game shortened 2020-21 season on the fourth line. Last season, he improved and formed a connection with Charlie Coyle on the third line. This season, he again was slotted for most of the season with Coyle but played a lot of his off-wing on the right side with Taylor Hall and Tyler Bertuzzi getting a lot of the shifts on the right side before Hall went down with an injury in February and Bertuzzi was acquired from the Detroit Red Wings on March 3.
Related: 5 Bruins' Bold 2023 Offseason Predictions
---
Latest News & Highlight
---
Under Montgomery, Frederic played like a player that a big weight lifted off of his shoulders following the coaching change. He got away from taking penalties that hurt the team and focused more on his offensive game. It worked so well that he set a career-high in goals with 17 and assists with 14 in 79 games. How good was Frederic? He finished the season with three two-goal games, one each against the Colorado Avalanche, Los Angeles Kings, and New York Islanders. In two games against Colorado this season four days apart, he had three goals and an assist against the defending Stanley Cup champions. He found himself doing a lot of his work in front of the net causing havoc and finishing off a rebound to redirect a pass.
Frederic also provided Montgomery with key bottom-six center depth. He was able to move into the middle during a game or would center the fourth line for a game or two at his natural position. What was also consistent was his physical presence and his relentless forechecking, which is a key part of Montgomery's system.
Frederic's 2023 Postseason
Nearly the entire roster struggled in their stunning first-round seven-game series loss to the Florida Panthers and Frederic had a postseason he would forget after a career regular season. In five games, he had a plus/minus of minus-2, no points, and eight shots on the net. His time on the ice went down in each game and he played just 7:44 in Game 7.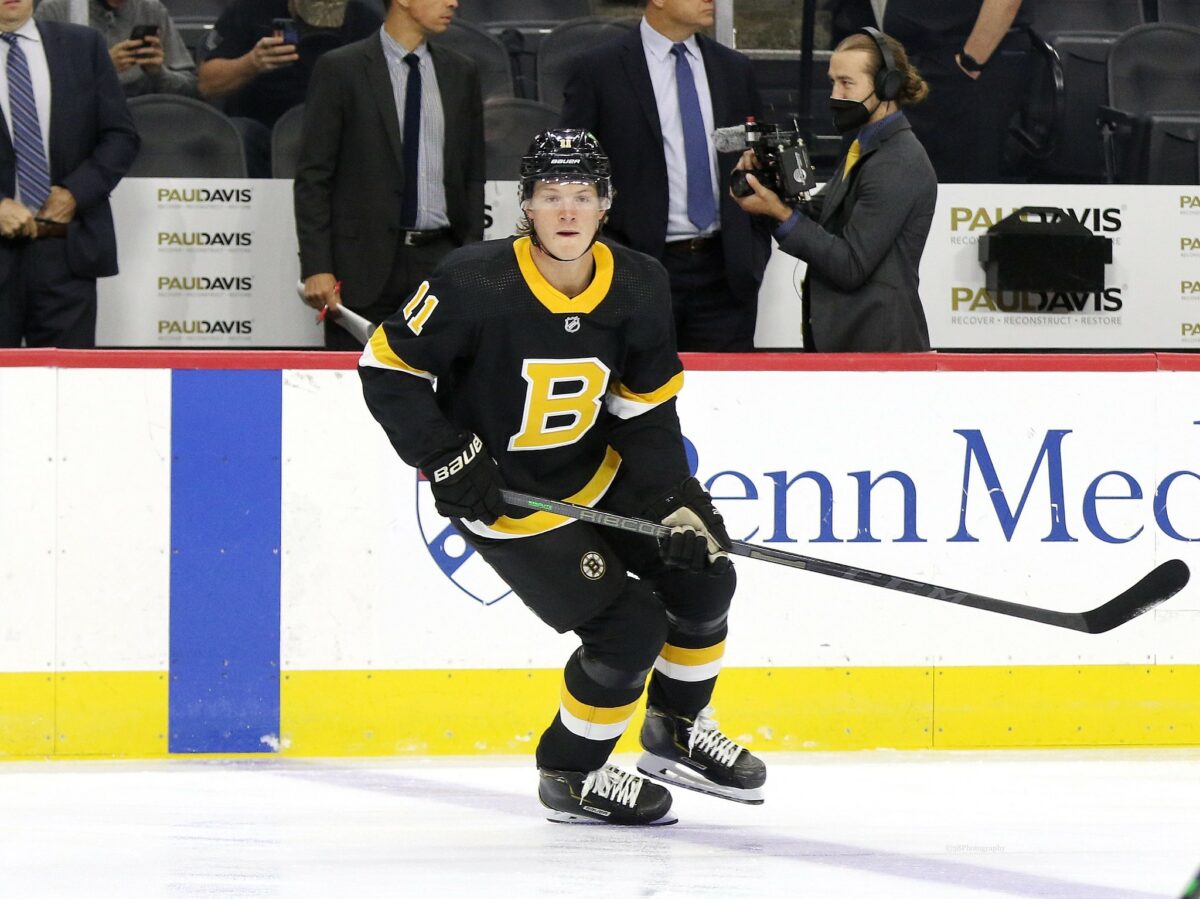 In his first two trips to the playoffs, Frederic has struggled. He disappeared against the Hurricanes in 2022, finishing the series with a minus-2. In nine career postseason games, he has not been the same player he was in the regular season in the playoffs. He has no points, is minus-4, and can't be the depth piece that can win a game with a key goal or shift. He's not alone in that, but after the regular season he had, more was expected in the playoffs. The case could be made that part of his struggles was because Coyle had to move into the top six after injuries to Patrice Bergeron and David Krejci.
What Does the Future Hold for Frederic in Boston?
As the Bruins enter the offseason, Frederic is one of three key restricted free agents (RFAs) that Sweeney will have to make a decision on. There are a couple of ways he could go with him, sign him, not give him a qualifying offer and let him leave in free agency, or trade him like the New Jersey Devils with Pavel Zacha to Boston last summer. It's likely that the Bruins GM will look to do everything possible to bring him back.
Bringing him back gives bottom-six depth to Montgomery next season both on the wing and at center. He would cost less than bringing back Nick Foligno or Tomas Nosek in the bottom six. The real question is, do the Bruins see his breakout season as a sign of things to come or not?
Grade: B+
---
---