David Pastrnak is primed to reach two scoring milestones that he's yet to achieve in his young, impressive career. Sitting with 46 goals and 89 points in just 66 games so far this season, the chances of Pastrnak scoring upwards of 50 goals and 100 points are very high; both would be career highs.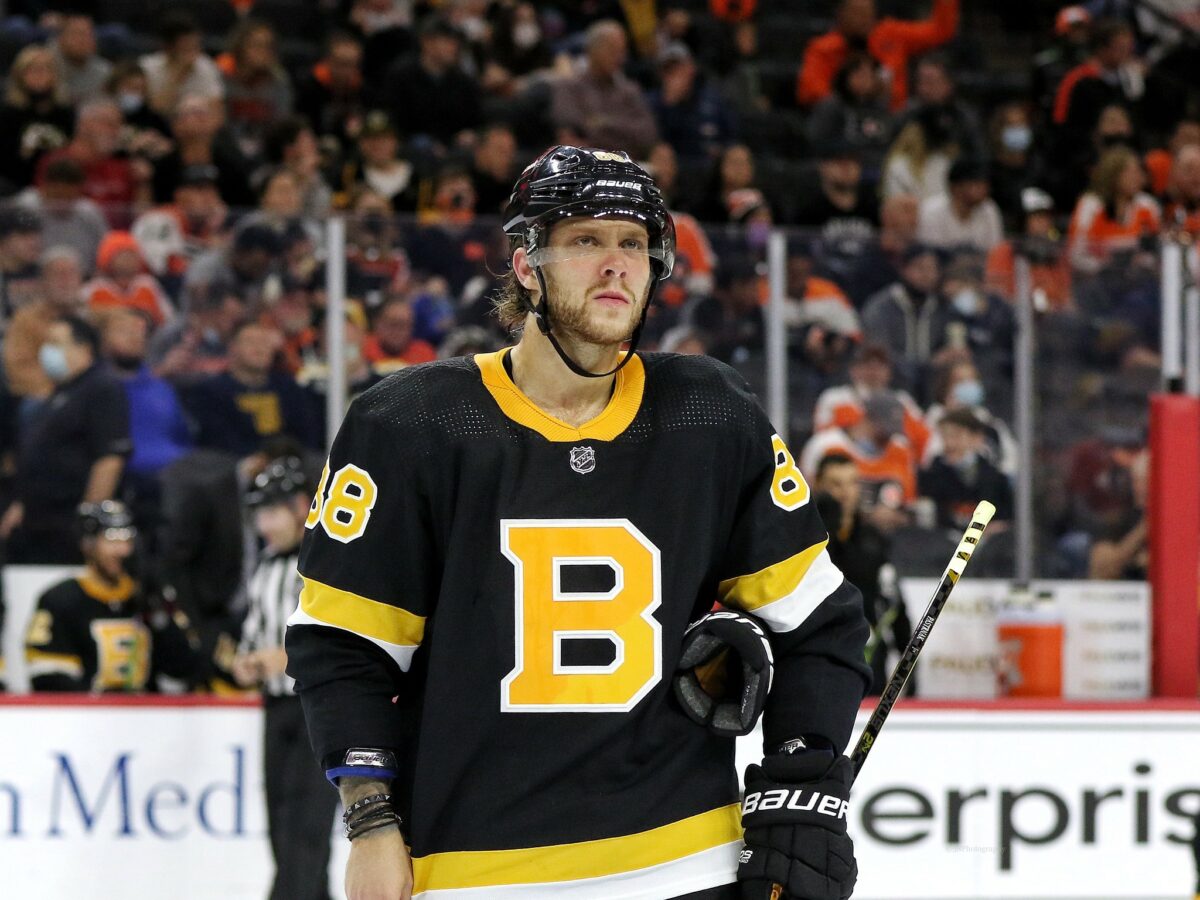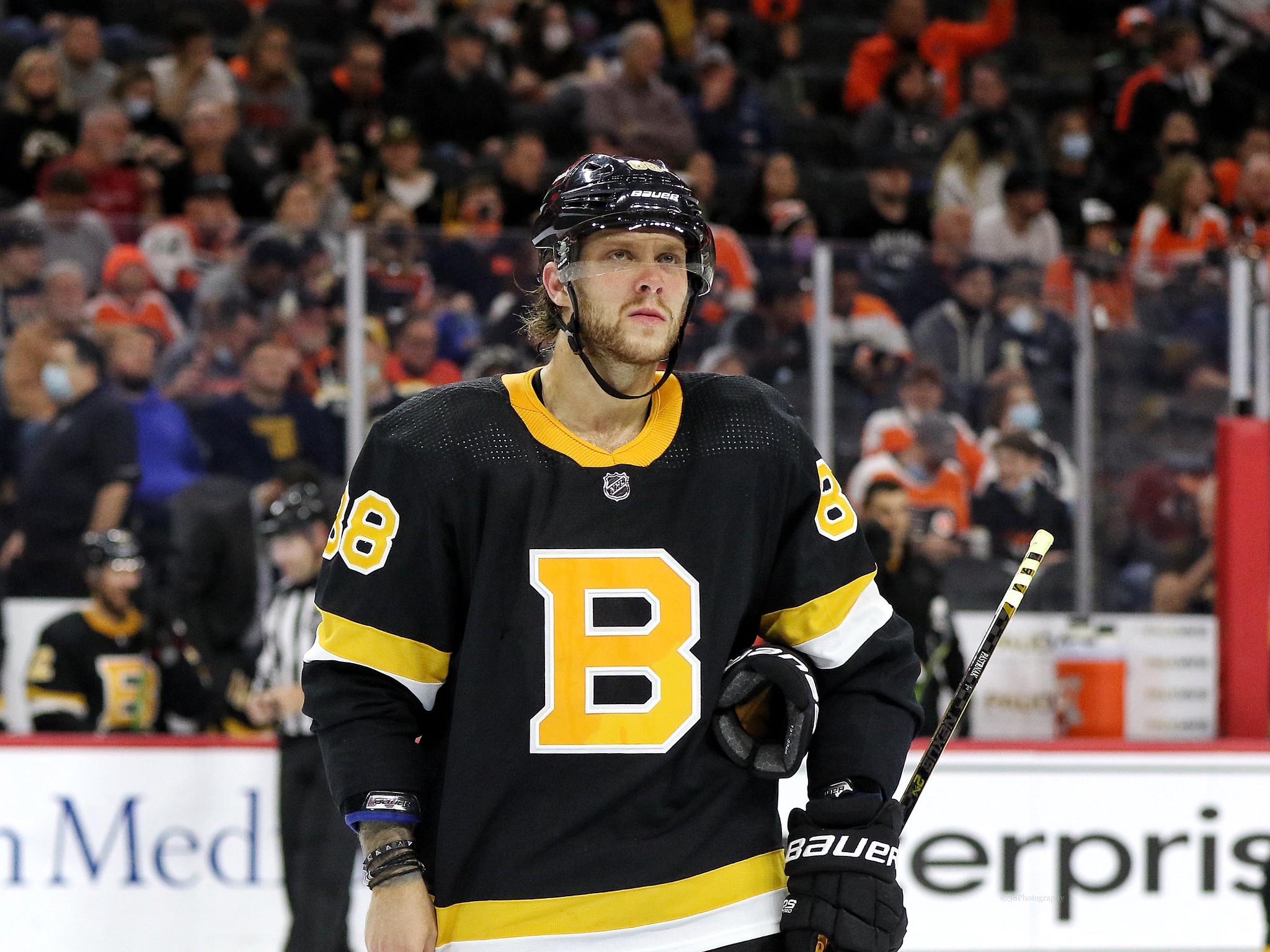 The last time Pastrnak was within range of hitting these milestones came during the shortened 2019-20 season that saw him score 48 goals and 95 points in just 70 games. Pastrnak would be named a co-winner of the Rocket Richard Trophy that season, but he was almost certainly going to score upwards of 50 goals and 100 points had the regular season not been canceled due to the outbreak of COVID-19.
Not only is Pastrnak primed to achieve these major milestones, but he's likely to eclipse them given his scoring rate all season long. Projected over the course of an 82-game season – of note, Pastrnak hasn't missed a game all season, the 26-year-old would finish the season with 57 goals and 110 points. Notably, Pastrnak has continued to produce despite the Bruins' abysmal power play performance in recent months, having scored 32 goals and 27 even-strength points this season. This has been Pastrnak's best goal-scoring season at even-strength and is a testament to how well-rounded he is offensively.
Related: 5 Bruins Who Would Benefit From Pre-Playoff Rest
---
Latest News & Highlights
---
Though Pastrnak hasn't yet surpassed his career-high in assists, it's hard to ignore what Pastrnak has done as a playmaker this season. His scoring is always his most touted trait, but his creativity as a passer is on another level this season and it's opened up his teammates to a whole new world of opportunities at even strength and on the power play. It isn't just the results that are important here, but rather, the way in which he's recording these assists that is notable and can't be distinguished by simply looking at box scores.
Pastrnak has been the Bruins' best forward all season long and there's no reason to suspect that he'll slow down any time soon. His consistency has been elite, having not gone more than one game without a point all season long and recording 27 multi-point efforts. This performance, coupled with his past body of work, earned him a monster contract extension worth $90 million starting next season. With a bevy of talent around him up front, as well as on defense and in net, Pastrnak and the Bruins have very lofty expectations this season.
Bruins Have Time to Fix Recent Struggles
Still on pace for a historic season, the Bruins have been struggling as of late and the team hasn't at all looked like the juggernaut they've been for the majority of the year. Still, slumps happen and the Bruins have been arguably the best slumping team in the history of hockey given their results in the standings in recent weeks. Despite their struggles, the Bruins still found a way to go on a 10-game winning streak amid some of their worst-performing games all season long.
It's a tricky situation because, although the Bruins have been able to find their way out of some rough-looking games with wins, the full picture isn't a good one with the playoffs looming ever closer. At the same time, finding ways to win has value as the only thing that truly matters at the end of a game is which team found a way to score more goals than the opposition. Nobody cares about who outplays who when all is said and done; they only remember the outcome.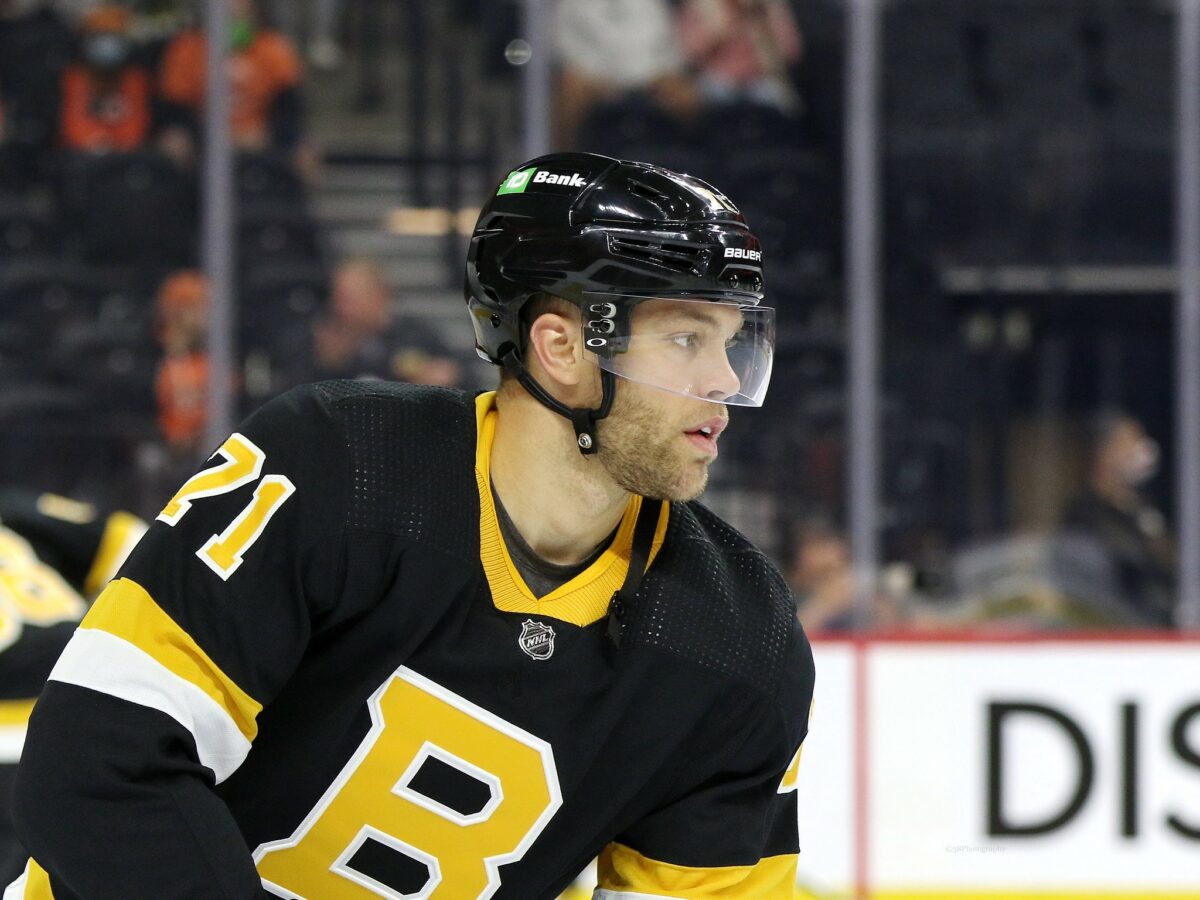 Fortunately for the Bruins, the playoffs might be approaching, but there's still a lot of time between now and then to rectify whatever has gone wrong recently and get back on track. It's also worth mentioning that the Bruins are still shuffling lineups to rest players, get newcomers Dmitry Orlov, Garnett Hathaway and Tyler Bertuzzi involved while also making up for the absences of two integral pieces on the team in Taylor Hall and Nick Foligno. There's time to figure everything out and get back to basics; this team is too talented and deep to struggle for long.