After settling their previous three in overtime, the New York Rangers finally won a game in regulation. Before their 5-3 victory over the Washington Capitals on Tuesday, the Rangers' 4-3 win over the Montreal Canadiens, 2-1 win over the Buffalo Sabres, and 3-2 loss to the Pittsburgh Penguins weren't their best showings. 
Even though the Rangers were able to collect five of six possible points in the three-game stretch before their matchup against the Capitals, they did not meet expectations. They should have come out swinging after a four-day lull in their schedule, but instead, their performance left much to be desired. However, a decisive win over the Capitals could indicate an upward trajectory for the Stanley Cup hopefuls.
Awaiting Lindgren's Return
The Rangers always seem a step behind when defenseman Ryan Lindgren is out of the lineup. He has missed eight games since sustaining an upper-body injury on Feb. 25 against the Capitals and is still considered day-to-day. In the last week, they could have used his consistent and nearly mistake-free game.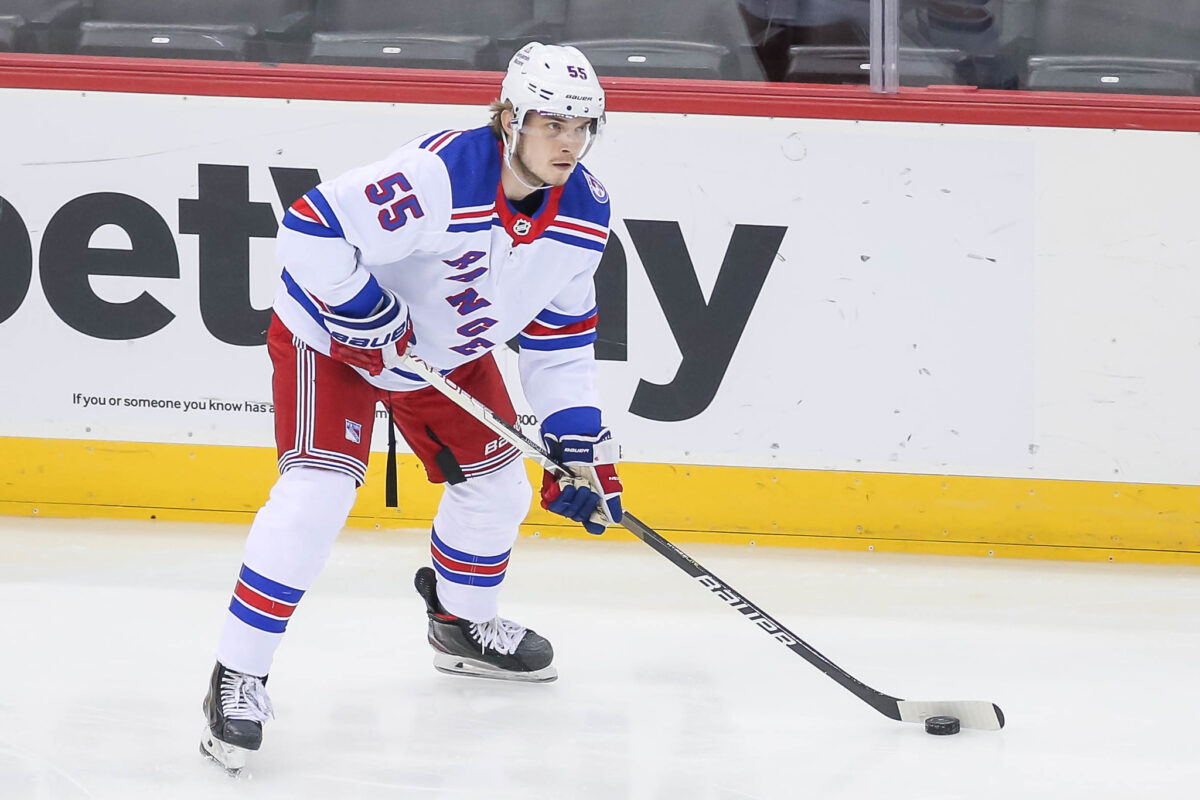 Even though the Rangers haven't given up a ton of goals lately, they did give up 10, 12, and 15 high-danger scoring chances against the Canadiens, Sabres, and Penguins, respectively, according to Natural Stat Trick. They cleaned up their game against the Capitals, but still, a couple of penalties and moments of defensive collapse nearly cost them a 4-1 lead. 
Lindgren's return won't fix all of the Rangers' defensive woes, as the forward group needs to cut down on turnovers and play tighter defense as well. However, the Rangers often find themselves playing more complete games when Lindgren is in the lineup, and perhaps his presence will contribute to more defensively sound play.
New Rangers Still Getting Settled
Rangers general manager, Chris Drury, went all-out at the trade deadline, acquiring scoring wingers Vladimir Tarasenko and Patrick Kane. Tarasenko has four goals and nine points in 16 games with the Rangers, and Kane has three goals and four points in six games. However, neither has had a particularly stunning start with the club. Tarasenko hasn't scored as much as many had hoped, and Kane's production has been accompanied by a slew of forced cross-ice passes that either became turnovers or halted offensive momentum.
Related: Grading Rangers' 2023 Trade Deadline Moves
---
Latest News & Highlights
---
Also, their place in the lineup has not been obvious. Though immediately after the Kane trade, Tarasenko played with Chris Kreider and Mika Zibanejad, and Kane played with Artemi Panarin and Vincent Trocheck, head coach Gerard Gallant has not been totally satisfied with these lines, shuffling the top nine during and in between games.
In Tuesday's game against the Capitals, Gallant may have found combinations with staying power with Panarin, Zibanejad, and Tarasenko on the top line and Kreider, Trocheck, and Kane on the second. With these lines, the Rangers played their best hockey since the trade deadline, maintaining possession and putting pressure on their opponents, something they had struggled with in their matchups against the Canadiens, Sabres, and Penguins.
Possible Return of Vezina-Caliber Shesterkin
Yes, Igor Shesterkin's game has dipped compared to his Vezina-winning 2021-22 season. Last season, his performance wasn't just great, it was historic. His .935 save percentage and 2.07 goals-against average were one of the best performances the league has ever seen and earned him a Vezina Trophy and consideration for the Hart Trophy. There is no way the Rangers would have been as surprisingly successful as they were last season without his jaw-dropping performance.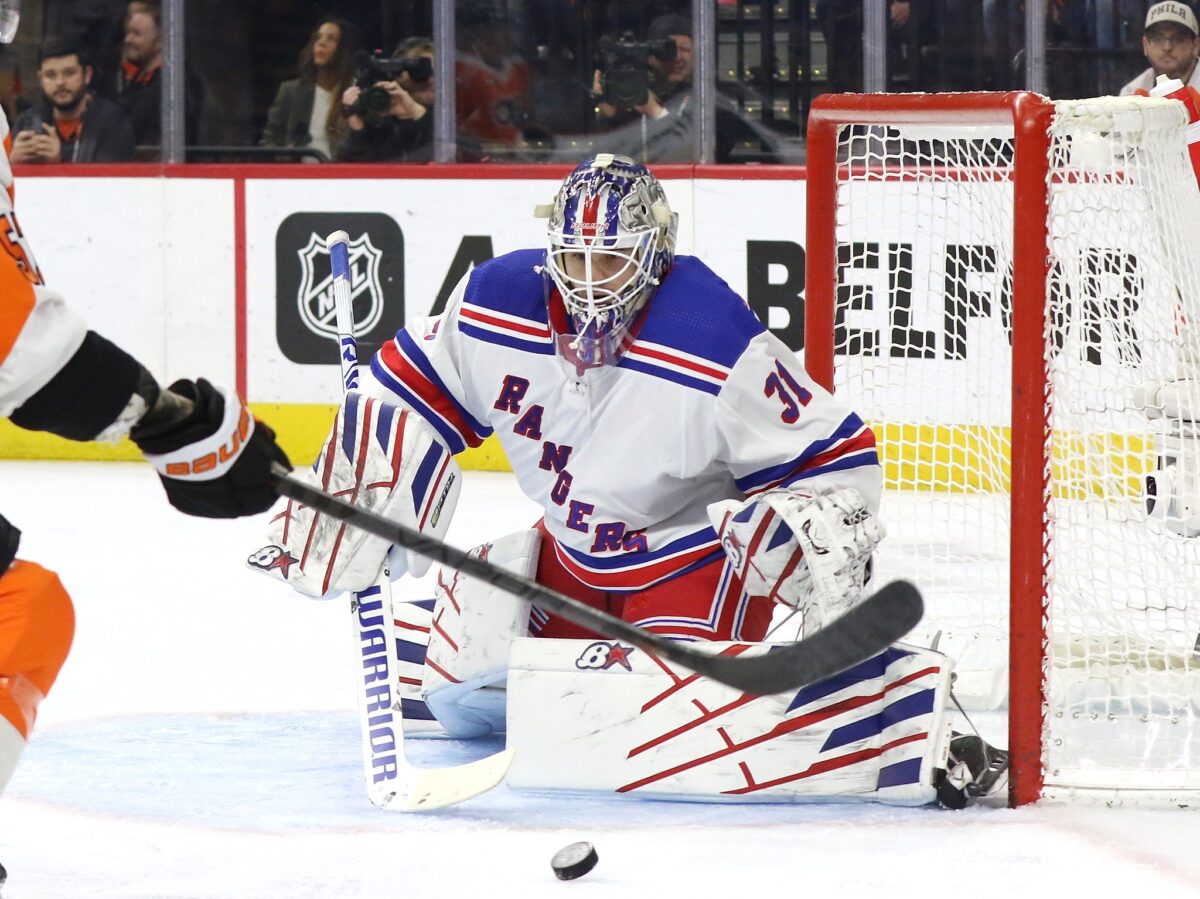 It would be unrealistic to expect Shesterkin to replicate last season's success each year, but he has yet to meet even realistic expectations. Even though he is a top-five goalie in the league, there have been moments throughout the season where he just didn't quite look like himself.
In the last week, though, Shesterkin has shown flashes of last season. Against the Canadiens, he fought off a flurry of dangerous chances late in the third period to keep the game tied and allowed the Rangers to win in overtime. Against the Sabres, he saved 1.62 goals above expected (according to MoneyPuck) and was the main factor in the victory.
The Rangers made a lot of noise around the trade deadline to solidify themselves as a Cup contender, but it's important to remember just how much of their postseason success lies in the hands of their homegrown star. Shesterkin's performance of late certainly gives fans reason to hope for the best.
Rangers Are Looking Ahead
The Rangers' next two games are against the Penguins, the team most capable of knocking the Rangers out of their third-place spot in the Metro Division. With two regulation wins, the Rangers can feel comfortable about hanging on to their place in the standings, but two regulation losses could put them at risk of falling into a wild-card spot. Therefore, carrying momentum from their promising win over Washington into their next games will be of the utmost importance.