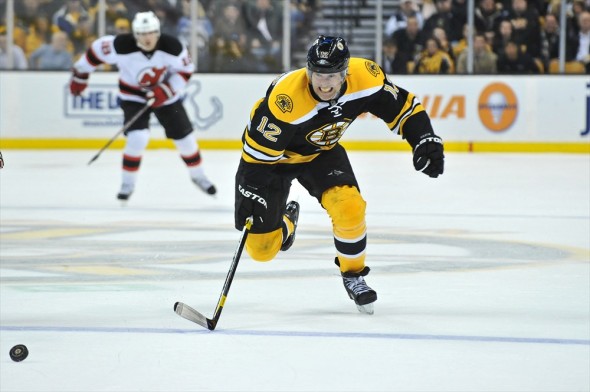 By Bob Mand, Contributing Editor
Well, you had to know it was coming.
With an overtime victory over the Montreal Canadiens, the Ottawa Senators claimed the lead in the Northeast Division – bumping the Boston Bruins down to seventh in the East.
The culmination of weeks – no – months of haphazard focus, inconsistent efforts, almost comically inept first periods and overall weak play has borne fruit. The B's find themselves out of first place (and the East's number-two seed) for the first time since November 30.
Almost counter-intuitively, the B's still control their own destiny: They have two games-in-hand on the Sens and own the tiebreaker with more regulation plus overtime wins. Statistically, they have a much better shot to win the East's second seed outright than the squad from Canada's capital. Additionally, with one more game to go and at least seven points more than either of the teams just outside the Wales Conference's playoff picture, postseason hockey is a virtual certainty.
Realistically, however the Bruins are in it (and you know what 'it' is…) up to their nostrils. They're riding a demoralizing four-game losing skid and are a well-below-pedestrian 14-17-2 since their loss to the Canucks on January 7. After a pair of games on home-ice, they head to California for a three-game trip against some equally-desperate teams.
During their recent streak of four consecutive losses without a point (their first such since a certain gut-wrenching four games in May of 2010) they've allowed twenty-one goals – an almost unheard-of total for a Claude Julien-coached team. Their recent play has dropped them to eighth in the league in defense – and would be the team's lowest finish in that regard since the 2007-08 season.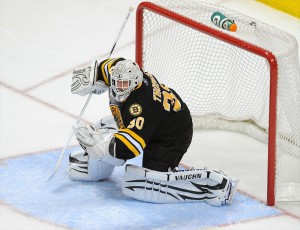 Undoubtedly, there are excuses to be made. The long-term losses of Nathan Horton, Rich Peverley and Tuukka Rask (plus a bevy of others for shorter durations) have worn on the defending champs. The NHL's apparent crack-down on the B's rough and intimidating style (evinced by several suspensions and some dubious calls) has sapped their energy. Tim Thomas' fall from grace – be it the result of a Presidential 'curse', age, or simply an exaggeration of his usual season trajectory – has likely had a strong negative influence.
But excuses are like a certain part of the human anatomy – everyone has 'em. The B's still have a potent core of top-six forwards, a strong veteran defensive corps (headlined by the best blueliner on the planet) and a goaltender who (despite his recent struggles) is still regarded as one of the game's best. They are better than this. Right?! They should be capable of more than sporadic success.
If there's a silver lining on this gloomy cloud, some would argue that their five-position slide down the East's standings might be enough to wake up the boys – jarring them (it's hoped) back to their bruising take-no-prisoners mentality and dominant capabilities. Desperation, it's been said, is a powerful motivator.
If the B's can hold on there's some hope for their chances. Peverley is getting closer to coming back: The underrated forward began skating this week, over a month after suffering a serious MCL sprain. His secondary scoring and two-way play have been seriously missed by the Black and Gold. There have been some positive notes on Horton as well – if far less certainty. Even with the Bruins' play in 2012, this is a team who won the Cup last year and went on an obscene 21-2-1 run for two months: Healthy and focused, they won't go down easy.
Unfortunately – this team seems like a shadow of the squad that beat the odds to raise Boston's first Cup in almost four decades. They have precious little time to turn things around or an early exit will be all that awaits them in April.