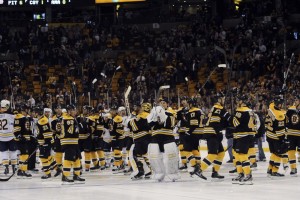 There are plenty of ways that you can define the age in which we currently live. For many of us, our lives circulate so much around social media, such that we feel the need to tweet, snap, or post everything that we see and do. Luckily for us, sports teams are no exception to the rule. In the age of social media, sports fans can looker deeper into the previously private world of professional sports than ever before.
For you Bruins fans, it can be tough to keep track of where you can follow the B's year-round. Don't worry, though, we've compiled a handy list of accounts, writers, and sites that will keep you up to date on all things Bruins. Have a look:
Social Media
Just like you and I, the Bruins love tweeting, Instagram, and Snapchat. Here's where you can find them.
Twitter: @NHLBruins
Instagram: @NHLBruins
Facebook: Facebook.com/NHLBruins
Snapchat: BruinsNHL
Writers
There are plenty of good journalists covering the Boston Bruins, so it's tough to pick out just a few writers to follow. But, if we have to select a small bunch of writers to keep up with, here's a few that put out really great work:
Fluto Shinzawa
Shinzawa is the Boston Bruins beat writer for The Boston Globe, and consistently puts out Bruins and NHL content that's worth reading. Give him a follow on Twitter here.
On the Bruins, ribeyes, burgers, and fruit. It's always about the food. https://t.co/bU9Q18znhj

— Fluto Shinzawa (@FlutoShinzawa) July 1, 2016
Joe Haggerty
Like him or not, CSNNE's Haggerty will be pumping out Bruins content as long as he breathes. With his own "Morning Skate" column and other news, Haggerty is a reliable place to get Bruins content whenever you need it. You can find him on Twitter here.
DJ Bean
Bean covers the Bruins for WEEI and can be seen on CSNNE, and is easy to identify with his energetic style. He's a fun follow and will keep you up to date with his takes on the Bruins, and life in general. You can find Bean on Twitter here.
Spoiler: I'm writing about him rn and my lede is "Anton Khudobin could kiss Boston right on the mouth." https://t.co/urZrIqs5tm

— DJ Bean (@DJ_Bean) September 6, 2016
Ty Anderson
Anderson may not be quite as well known as Haggerty or Shinzawa, but he's a Bruins writer that is absolutely worth the follow. Anderson writes for HockeyBuzz.com and the New England Hockey Journal, and will give you an honest take on the Bruins in his own style. You can find him on Twitter here.
Other Notable Writers
Amalie Benjamin (Benjamin left the Boston Globe for NHL.com, and now covers more than just the Bruins, but is certainly a worthy follow for Bruins fans)
Websites
This one's pretty straightforward. It's the official website of the Boston Bruins, and it will forever and always be filled with Beantown hockey.
If you're a New England sports fan, then you know what NESN is. NESN will bring you tons of Bruins coverage, some of which will be written by authors mentioned above.
Boston hockey's SB Nation page will give you content for both the Bruins and the NWHL's Boston Pride.
CBS Boston will give you year-round coverage of the Bruins, a lot of which will come from the aforementioned Matt Kalman.
Players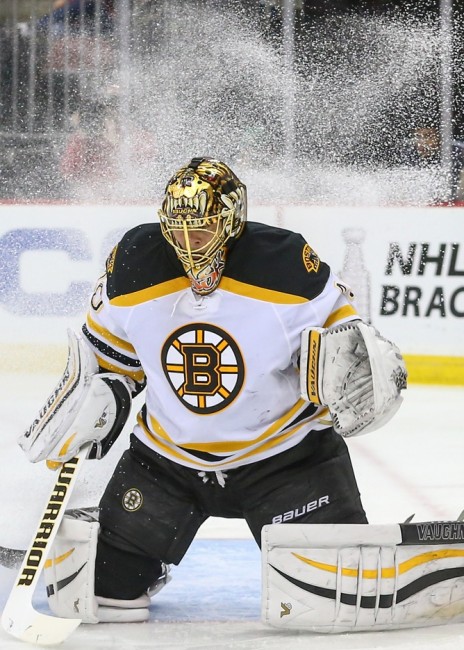 Prospects
The Hockey Writers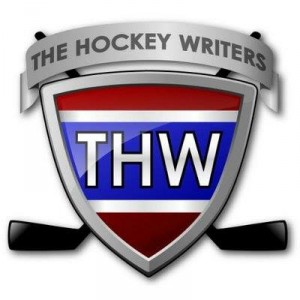 Of course, keep following The Hockey Writers for all the latest information on the Boston Bruins and the rest of the hockey world. THW is on Facebook and Twitter and we have a dedicated Boston Bruins page that brings you the best news, analysis and commentary every month.
Do you know any other amazing sources for Bruins news? Let us know in the comments below.