When it comes to rivalries in the modern day NHL, arguably none are as heated as that of the perpetual feud between provincial rivals the Edmonton Oilers and Calgary Flames.
Sure, the long-time rivalry has cooled in recent years, as each team as undergone its own respective re-build, or perhaps re-tool, but after massive changes for each team during the 2016 off-season, the 2016-17 NHL campaign could see both franchises make a scorching surge up the standings.
In Edmonton, a seemingly endless rebuild, one built primarily on elite offensive skill, had failed to pan out. As such, General Manager Peter Chiarelli turned his focus to defense, and although he traded a former first-overall pick in Taylor Hall, landed a potential top-pairing defender in Adam Larsson.
Battle of Alberta could get interesting with Lucic in the mix now.

— Kristen Odland (@Kristen_Odland) July 1, 2016
Slightly to the south in Calgary, the Flames also addressed one of their long-time needs, finally acquiring a starting goaltender of considerable skill and experience. Brian Elliott will step into the Flames crease this coming season, looking to officially establish himself as a legitimate starter after a career thus far spent splitting time with fellow teammates.
Fanning the Fire
In Edmonton and Calgary, massive off-season improvements appear destined to generate monumental improvement within both organizations. While the teams have combined for just four playoff appearances in the last ten years, all of which coming from Calgary, the 2016-17 season poses a new opportunity for both clubs, who made drastic additions relative to virtually every position on the ice. Sure, each team already possessed a load of elite talent, but the new acquisitions of the Oilers and Flames could make them true contenders in the Western Conference.
Edmonton Oilers:
Major Additions: Milan Lucic, Adam Larsson, Drake Caggiula, Jesse Puljujarvi, Jonas Gustavsson
Arguably the most improved team in the NHL heading into the 2016-17 campaign, the Oilers are poised to be more successful than in years passed due to a long overdue roster shakedown.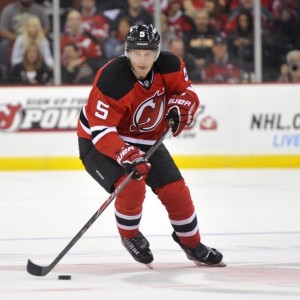 Over the past ten years, the Oilers have attempted to succeed on raw offensive skill alone, while failing to focus on rejecting goals rather than simply scoring them. Chiarelli, having completed his first season with the Oilers, undoubtedly understood this issue and wasted no time bringing in an elite young defender. Of course, it cost the Oilers Hall, but on a team flush with offensive talent, it was a move which simply had to be made.
Regardless of Hall's departure, the Oilers' offense could, in fact, be more dangerous this coming season as a result of other key additions. The most notable of which was surely the signing of Milan Lucic, a rugged power forward who plays a nasty yet offensively gifted style of game. Yes, his seven-year contract which carries an annual hit of $6 million could hurt the Oilers down the road, but his physical presence will be well worth his price tag.
Further, the Oilers added prospects Jesse Puljujarvi, Drake Caggiula and Matthew Benning to the mix. Puljujarvi projects to be a top-line winger in the NHL and will surely be an impact player in 2016-17 if he is able to crack Edmonton's roster. His presence, if healthy, provides the Oilers with even greater offensive depth and possibilities within their lineup.
Then there are Caggiula and Benning. Caggiula, an electrifying winger, was a star player with the University of North Dakota and was one of the top college free agents available this past off-season. Further, Benning, a defenseman, recently finished his third season with Northeastern University. He was drafted by Chiarelli and the Bruins in 2012, yet failed to come to an agreement with the team. As a right-shot defenseman, Benning, who will surely begin 2016-17 in the AHL, adds greater depth to the Oilers' right side and blue-line as a whole.
Major Subtractions: Taylor Hall, Rob Klinkhammer, Luke Gazdic
While the Oilers watched Rob Klinkhammer and Luke Gazdic leave town, two seasoned NHL players who fill very specific roles, Edmonton will surely miss the elite talent of Hall the most, as the former first overall selection was a fan favorite and star player in his time with the team.
Slowly but surely, @hallsy04 is getting used to life with the @NJDevils. https://t.co/dKN3jK6t3o pic.twitter.com/hRsA7nbEgv

— NHL (@NHL) August 15, 2016
Yes, the Oilers received Larsson in return for Hall, but the New Jersey Devils acquired a truly elite and dynamic player in the deal, one which will not only supplement their offensive game but will also completely change the Devils' team dynamic.
Calgary Flames:
Major Additions: Troy Brouwer, Alex Chiasson, Brian Elliott, Matthew Tkachuk, Chad Johnson
One of the most improved teams heading into the 2016-17 NHL season, the Flames, who were already loaded with elite talent both on offense and defense, pose a significant threat to the Western Conference having added to their existing talent pool while also increasing the depth of their roster.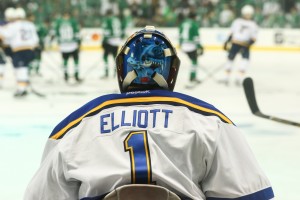 Perhaps the most notable addition of all is the acquisition of Elliott, a goaltender of immense experience and skill who will finally be afforded the opportunity to be a full-time starting goaltender in the NHL. With a current career high of 55 games played while a member of the Ottawa Senators, Elliott could be poised to shatter his mark as a member of the Flames this coming season. However, with Chad Johnson signed to a one-year contract, as well as Czech native David Rittich, there will certainly be a competition for the Flames crease, only this time around it will be a healthy one.
Outside of the crease, the Flames also strengthened their offense, bringing in two depth forwards in Troy Brouwer and Alex Chiasson. Brouwer brings a wealth of experience to the Flames as well as consistent offensive output and simply knows what it takes to win, as evidenced by his Stanley Cup championship while a member of the Chicago Blackhawks and nearly 100 playoff games played. Chiasson, on the other hand, has struggled to truly establish his game since breaking into the NHL as a member of the Dallas Stars. A big-bodied winger with an excellent shot, Chiasson could become a valuable member of the Flames' bottom-six if he is able to regain his consistency.
Further, the Flames also nabbed Matthew Tkachuk in the 2016 NHL Draft, sixth overall. The highly talented winger and son of former NHL star Keith could step into Calgary's lineup this season, and in doing provide the Flames with an even more dynamic and lethal offense.
"There are definitely a lot of similarities in our games." – Matthew Tkachuk on dad, Keith ~ https://t.co/3wrWzyq68O pic.twitter.com/Wxd3sWn7cz

— Calgary Flames (@NHLFlames) September 2, 2016
Yet, young prospects need development, and despite winning the Jack Adams Award in 2014-15, Coach Bob Hartley was fired by the Flames in May of 2016. His replacement, however, Glen Gulutzan, could be the ideal Coach to lead the Flames' youth to playoff success. A long-time leader in the minor-pro ranks, Gulutzan spent two years as the Head Coach of the Dallas Stars before joining the Vancouver Canucks for the past three seasons. His experience developing players, as well as coaching in the NHL, should provide the Flames with a Coach specific to the state of the team and its players.
Major Subtractions: Joe Colborne, Jonas Hiller, Joni Ortio, Drew Shore, Karri Ramo
When it comes to subtractions from the Flames' roster, the most notable of which is surely the fact that Calgary's entire crop of goaltenders from the 2015-16 season will not be returning. Jonas Hiller signed a contract to play in Switzerland, Joni Ortio agreed to a deal in Sweden, and Nicklas Backstrom inked a deal in Finland. Karri Ramo on the other hand, who is recovering from a torn ACL, remains a free agent but likely won't be back with the Flames.
New Avalanche fwd Joe Colborne takes a few shots at the city of Calgary, where he played last season. https://t.co/2bUEtoXUqM

— Domenic Fazioli (@DomenicFazioli) August 10, 2016
Otherwise, Calgary's other major subtraction comes in the form of Joe Colborne, who signed a two-year, $5 million deal with the Colorado Avalanche. Colborne had a breakout season with the Flames in 2015-16, scoring 19 goals and 44 points, both of which set career-highs.
Oilers Set to Catch Fire?
In Edmonton, the additions of Lucic, Puljujarvi, Larsson and Jonas Gustavsson appear destined to push the Oilers incredibly close to a playoff spot, if not into post-season itself.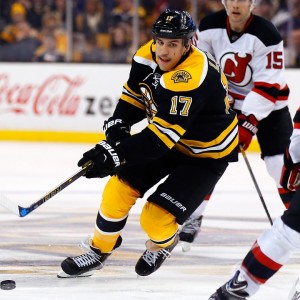 Up front, Lucic should slot in nicely on the Oilers' top-line, skating on the left-wing alongside Connor McDavid, who enters his second season in the NHL with incredibly high expectations. The duo of Lucic and McDavid should provide Edmonton with size, skill, and speed on their top-line, one which, in addition to Jordan Eberle, should develop into one of the most dynamic and lethal lines in the entire NHL.
Then there is Puljujarvi, who, if able to crack the Oilers' roster, could be cycled truly anywhere within Edmonton's forward lines. A power-forward with incredible passing skills and vision, Puljujarvi could certainly open the season within the Oilers' top-six, but could also see time on the team's third line. Once again, Edmonton is stacked with offensive talent, a fact which will make it even more difficult for Puljujarvi to garner major minutes in his rookie season despite his immense raw talent.
Up next is the blue-line. Edmonton's defense, or lack thereof, has become widely regarded throughout the NHL as the worst in the entire League for quite some time. Yes, the addition of Larsson, who can eat major minutes and projects to be a top-pairing defender, will help the team tremendously, but is his addition enough? In reality, likely not, as the Oilers are still in need of massive help on defense. One player in particular who will need to have an incredible season if the Oilers wish to compete is Brandon Davidson, who broke out with the Oilers last year and averaged major minutes before being injured in late in the season. Oh, and a healthy Oscar Klefbom would be nice, too.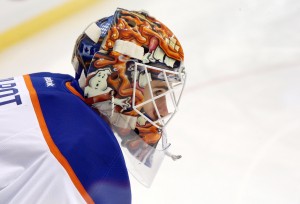 Lastly, there is the Oilers' situation in between the pipes. Cam Talbot was simply sensational in his first year in Edmonton and first as a starting goaltender in the NHL. Despite playing behind a porous defense at best, Talbot could be counted on to be at his best on a nightly basis, and regularly provided the Oilers with a chance to win games they had no business competing in. The signing of Gustavsson should take some weight off of Talbot's shoulders, as the veteran netminder will bring the experience budding prospect Laurent Brossoit lacks in a backup role.
With all of this being said, it is quite clear as to why the Oilers should be a much more competitive team in 2016-17. With upgrades to every position on the ice, Edmonton will no longer be a team driven strictly by offense alongside a lack of competent of defending. Greater depth and experience at each position will remove a great amount of stress from Edmonton's young stars, and will allow them to play their game's without feeling the need to carry the Oilers on a nightly basis. In all, the Oilers of 2016-17 should be a much more composed team at both ends of the ice.
Flames Ready to Roar?
Like the Oilers, the Flames possess the star power and ability to rocket up the standings this coming season, although it hasn't been all that long since Calgary last reached the playoffs – a mere two years in fact, back in 2014-15.
In terms of Calgary's offense, the team will once again be led by their young superstars in Johnny "Hockey" Gaudreau, Sean Monahan and Sam Bennett, and will be bolstered by the input of newcomers such as Chiasson and Linden Vey, while Hunter Shinkaruk will also look to contribute in what should be his first full season in the NHL. One of the Flames' biggest off-season signings, Brouwer, will likely begin the year on Calgary's top line, skating alongside Gaudreau and Monahan. A gritty veteran, Brouwer's presence should compose the roster and strip stress from its younger players, much like the addition of Lucic in Edmonton.
On the blue-line, the Flames remain as potent as ever, possessing one of the deepest defense cores in the NHL. Captain Mark Giordano will once again look to lead the way from the back end, and will be especially motivated as his massive six-year contract extension kicks in this season. Skating alongside him will be T.J Brodie, one of the league's most underrated defenders, as well as Dougie Hamilton, who, after setting a new career high in points during his first season in Calgary, will look to improve his defensive game.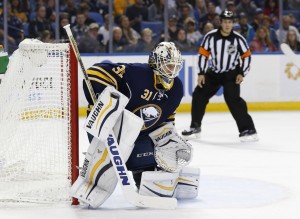 Lastly, as previously mentioned, Calgary will boast an entirely new rotation of goaltenders come opening night. Elliott will surely get the nod to begin the season, and will be looked upon to play the vast majority of games this season. However, Johnson, who inked a one-year deal with the Flames, could challenge Elliott for minutes this season. The former Buffalo Sabres standout had a sensational season in 2015-16, posting career best individual statistics while shattering his previous high in games played with 45. If Elliott slips up, Johnson could seize the crease, or, if Elliott is injured, the Flames can rest assured that they possess a bonafide NHL goaltender on the bench.
In all, the Flames in some ways are very similar to the Oilers. The addition of Brouwer will provide Calgary's offense with added grit and experience, like Lucic with the Oilers, while the likes of Chiasson and Vey should provide solid depth scoring, similar to Puljujarvi or Caggiula in Edmonton, albeit at drastically different levels. On defense, nothing has changed, and in reality does not need to, as the Flames hold one of the most promising blue lines in the league. In goal, a complete overhaul has the Flames in a position to truly compete this coming season. With a legitimate NHL netminder in the crease, as well as one waiting in the wings, the Flames' Goals Against, which ranked worst in the NHL in 2015-16, should be drastically improved.
Can the Oilers and Flames Dominate in 2016-17?
So, can the Oilers and Flames truly compete in 2016-17?
Well, given the changes, additions and subtractions relative to each team, there is a definite possibility that both teams could challenge for a playoff birth this coming season.
Each squad has added a solid level of depth to their pre-existing rosters, inputting players of various skills and experience who have made notable contributions at the NHL level. Further, each team has addressed areas of need specific to their rosters. The Oilers finally addressed their porous defense by adding Larsson to the mix, while the Flames completely renovated their crease, bringing in three goaltenders entirely new to the organization.
Yet, despite these modifications, will it be enough to push Edmonton and Calgary into the playoffs? Given the state of the Pacific Divison in which Calgary and Edmonton play, it will be no easy task. In 2015-16, three teams from the Division reached the playoffs, namely the Anaheim Ducks, Los Angeles Kings and the San Jose Sharks, the latter of which reached the Stanley Cup Final.
As 2016-17 approaches, all three of these teams remain equally as strong, and therefore legitimate playoff contenders. In theory, the Oilers and Flames would, therefore, need to surpass one of these teams, respectively, which would certainly be a difficult task. The Sharks nabbed the final spot in the Division last year with a whopping 98 points, 21 points greater than the Flames achieved and 28 more than the Oilers accumulated.
So, is it possible for the Flames, Oilers, or both, to reach to postseason given the additions and subtractions we have examined? Well, of course, yet it will take a monumental improvement on the part of both organizations to make it happen. Of course, the wild card is always a possibility, but for both teams, simply making the postseason is not the goal – winning the Stanley Cup is.