The Toronto Maple Leafs entered this game with two questions. Question 1: How would William Nylander do in game two of his after-signing comeback? Question 2: Could they ramp up their energy against the Boston Bruins in ways they failed to do in their overtime loss to the Detroit Red Wings?
Their 6-3 loss to the Bruins answered both questions: Nylander did OK, and the Maple Leafs did not match the Bruins' energy.
Coming Into This Game
Even after losing to the Red Wings, the Maple Leafs entered this game 7-2-1 in their last 10 games. That record included beating the Bruins 3-2 in Toronto to tie this year's team vs. team series 1-1. The Maple Leafs also had been playing well on the road, with an 11-3-0 record. Obviously, the Bruins now lead the series two games to one, and the Maple Leafs' road success has been tarnished.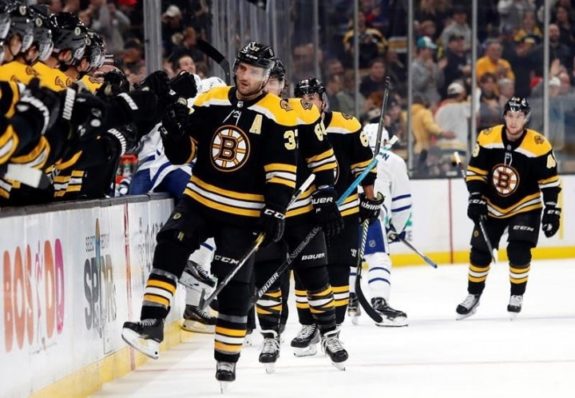 The Bruins saw this game as important. Despite injuries to Patrice Bergeron, Zdeno Chara, and Kevan Miller, they had a decent 4-4-2 record over their last ten. But their recent Florida road trip was embarrassing. They were thrashed 5-0 Tuesday by the Florida Panthers; and, although they played better Thursday against the Tampa Bay Lightning (the Lightning beat everyone), they lost 3-2. They needed a morale boost. And, they got it.
What Did We Learn?
What did we learn after this game? Below, I share five lessons from the Maple Leafs' beatdown by the Bruins.
Thought 1: The Bruins are Not the Red Wings
The Bruins, as beat up as they were, are a stronger team than the Red Wings. David Pastrnak is a 22-year-old star, who is surrounded by savvy veterans like left-winger and all-time-pest Brad Marchand, right winger David Backes, and center David Krejci – all solid players.
As a team, the Bruins played determined and disciplined hockey all night. They disrupted the Maple Leafs' passing game and took advantage of Maple Leafs mistakes, after mistakes, after mistakes.
Thought 2: The Maple Leafs Rely Too Much on Offense
The Maple Leafs have allowed 11 goals in their last two games. That's too many. That they've given up three goals or more in five straight games suggests, to me, that the forwards are looking to put up offensive numbers more than they are in defending.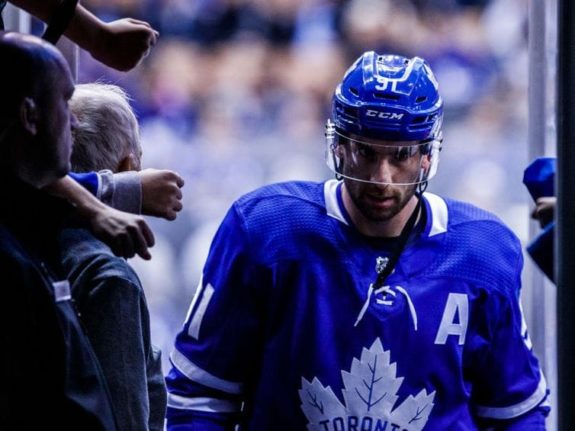 After the game, John Tavares commented, "We've got to get a little bite to our game. We talked about the importance of defending… but it's a matter of going out and executing. We know we can put the puck in the net. But its important we don't forget why we get those chances." He's right.
Related: First-Third Season's Grades: Toronto Maple Leafs' Forwards
Thought 3: The Battle of the Young Stars (William Nylander vs. David Pastrnak) Isn't Ready for Prime Time
Regardless of Nylander's slightly richer contract (Nylander $6.96 million vs. Pastrnak's $6.66 million per year), 22-year-old Czech Pastrnak usually outproduces the 22-year old Nylander. Pastrnak has scored 10 goals and six assists in 13 career games against the Maple Leafs; Nylander has four goals and three assists in nine meetings against the Bruins. On the ice, Pastrnak wins; at the bank, Nylander wins.
Tonight, Pastrnak had two assists and was plus-three. Nylander, not so much.
That said, Nylander played better than he did against the Red Wings. Although he again went pointless, he had three shots on net (including a good scoring chance) and played 16:30. He looked good skating but needed to be stronger in traffic. He kept coming in second in battles on the boards.
Thought 4: Bad Things Can Escalate
The game was rough. Nasty hits, 98 minutes of penalties, three fights.
Bruins defenceman Charlie McAvoy's dangerous hit on Mitch Marner smashed him headfirst into the boards in the game's first shift. (Marner effectively disappeared after the hit).
In the third period, with the score 6-1 Bruins and the game out of reach, Zach Hyman levelled McAvoy. Sure, McAvoy's Marner hit probably started it, but it was only McAvoy's second game after missing 20 games with a concussion. The Hyman hit shook him, and he immediately skated to the dressing room.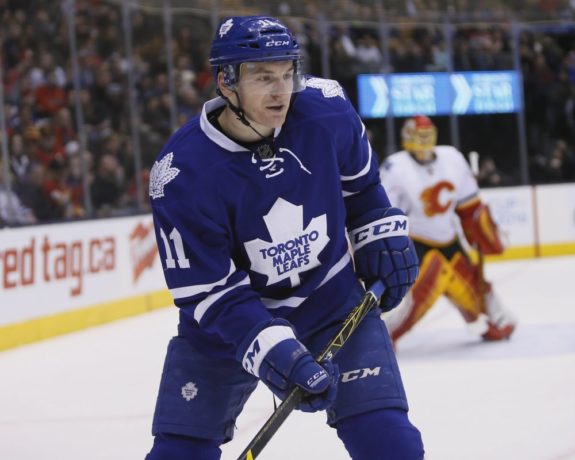 Bruins defenceman Matt Grzelcyk started a fight by crosschecking Hyman's neck. Hyman got an interference major for a late check (perhaps) and has already received a call from league disciplinarian George Parros (the NHL's senior vice president for player safety) to see if supplementary justice is warranted. (By the way, long-time enforcer Parros has a degree in economics from Ivy League's Princeton University and was, in 2010, named by Sporting News as the fourth-smartest athlete. Who knew?)
Finally, Bruins forward Chris Wagner's high hit on Morgan Rielly started a fight with 37-year-old Ron Hainsey. Hyman's issue became Rielly and Hainsey's mess.
Thought 5: Frederik Andersen Isn't Perfect
Maple Leafs goalie Frederik Andersen was pulled early in the third after giving up six goals on 28 shots. He's been great all year and came into the game with an 11-1 record and 2.08 goals against in his career against Boston. It wasn't his night. Although he had little help from his team defensively, he also let in pucks he would normally stop.
Related – Frederik Andersen: Toronto Maple Leafs' Best Player By Far
Now What?
Finally, and perhaps a thought worth more consideration, the Maple Leafs' current five-game road trip is a tough one. If the Maple Leafs don't respond well, who knows what their record might be when they finally sleep in their own beds?