It would appear that Jason Botterill is a cliché killer.
For a decade, Botterill has been a jack-of-all-trades for the Pittsburgh Penguins' front office, and the consensus is that he's mastered them all.
Salary cap guru? Check.
General manager of a successful American Hockey League affiliate? Check.
Successfully oversee scouting, drafting, player development and contract negotiations? Check. Check. Check. Check.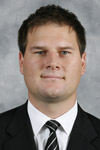 Heck, even Pittsburgh's media guide described Botterill as a "key architect of the Penguins' 2009 and 2016 Stanley Cup championship titles."
As the team's associate general manager, it's clear that Botterill has been instrumental in building the Penguins into perennial Cup contenders, but he has also fostered a similar environment within the team's farm system.
Fountain of Youth
For the past eight seasons, the Wilkes-Barre/Scranton Penguins have qualified for the AHL's Calder Cup playoffs and won two division titles during that time—a period that coincides with how long Botterill has been at the helm there.
Maybe more importantly, the Penguins' farm team consistently cultivates talent that translates brilliantly to the NHL level. Botterill long ago realized there's a premium on home-grown players in today's salary cap environment.
"The days of big market teams – going out there, signing all the free agents and, if they make a mistake, finding more money for more players – is gone," Botterill previously told AHL's On the Beat. "You have to have a system where you make a commitment to certain players, and then you have to build from within your organization." He continued: "(I)f you don't have young players in the system, it is going to be impossible [to build a winning team]."
That philosophy, while more obvious and important than ever before, is not an easy one to implement successfully. The NHL is littered with teams that have traded away picks and prospects in a "get rich fast" scheme (ahem, Buffalo). The Penguins, a team stockpiled with superstars, could have easily gone down this path and sold off their most valuable pieces in order to chase the Cup.
But they didn't need to. Instead, the moves have been savvier and management has been more patient.
The key, as The Hockey Writers' Mike Colligan pointed out back in 2011, has been "building and managing the best organization possible."
In turn, Botterill and the Penguins consistently maintain a core group of minor leaguers that can step in and contribute when called upon.
During Botterill's time in Pittsburgh, the list of impactful AHL players is impressive.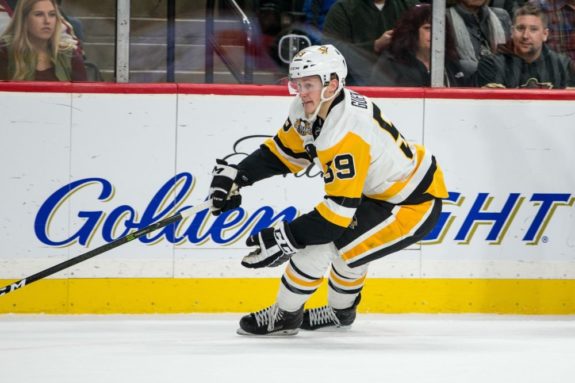 Through the draft, they have produced stars such as winger Jake Guentzel (2013 third-round pick), defenseman Olli Maatta (2012 first round), and goalie Matt Murray (2012 third round). They have added contributors like Derrick Pouliot (2012 first-round pick), Scott Wilson (2011 fifth round); Bryan Rust (2010 third round); and Tom Kuhnhackl (2010 fourth round).
And they landed three other mainstays of the lineup through crafty moves: Conor Sheary (undrafted free agent), Brian Dumoulin (added as part of the Jordan Staal trade) and Edmonton Oilers wash-out Justin Schultz (acquired via trade for a third-round pick).
In his debut press conference in Buffalo on Thursday, Botterill also stressed the importance of coaching and management at the minor-league level and having a successful staff in place to help prospects flourish and grow.
Asked how they were able to strengthen Wilkes-Barre, Botterill specifically referenced his collaboration with colleagues Bill Guerin and Mark Recchi. He said he plans to bring a similar model to Buffalo and Rochester.
Modus Operandi
As the new GM of the Buffalo Sabres, Botterill realizes he is going to have to toe the line of getting a team with major holes in its NHL roster back into contention while also trying to turn around a bottom-feeding AHL franchise and depleted prospect pool.
Will Botterill give some top prospects a shot at cracking the NHL lineup come October? Will he try to bolster the Rochester Amerks' lineup and leave Brendan Guhle, Alex Nylander, Justin Bailey and Nic Baptiste with the farm club? Can we expect him to trade underperforming veterans in exchange for AHL reinforcements?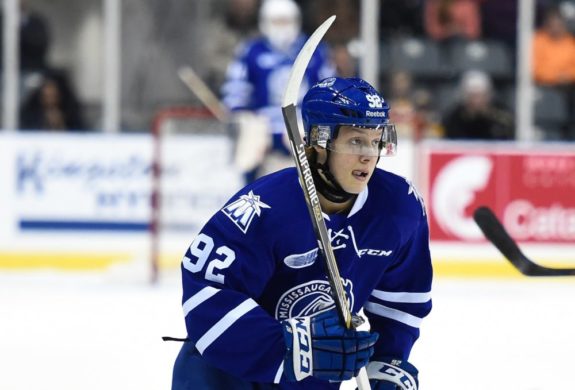 If history is any indication, Sabres fans should prepare themselves for both situations.
Over the past two seasons, Pittsburgh's moves were to add veteran depth to bolster the lineup or offset major injuries.
This season, they landed defenseman Mark Streit from the Philadelphia Flyers for a fourth-round draft pick and blueliner Ron Hainsey from Carolina in exchange for a second-rounder and an AHL journeyman.
Last year, they added speedy forward Carl Hagelin (acquired from Anaheim for David Perron and Adam Clendening) as well as defensemen Trevor Daley (in exchange for Rob Scuderi) and Schultz.
But when you look back a bit further, the biggest pieces and best prospects that the Penguins traded away nearly all resulted in major wins:
Jordan Staal was turned into Brandon Sutter, Pouilot and Dumoulin.
Sutter was turned into Nick Bonino, Clendening and a second-round pick.
Alex Goligoski was turned into James Neal and Matt Niskanen.
James Neal was turned into Patric Hornqvist and Nic Spaling.
Spaling was packaged with Kasperi Kapenen and two picks (a first and a third) for Phil Kessel, a few AHLers and a second-round pick.
Not too shabby.
Buffalo and Rochester Impact
When examining the moves Botterill helped orchestrate in Pittsburgh, it leads to some interesting speculation for Sabres fans.
Could Evander Kane be dealt in similar fashion to how the Pens moved on from James Neal?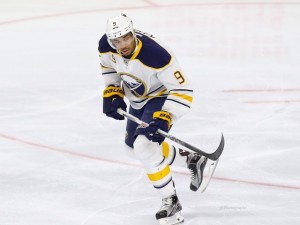 Might Buffalo try to dangle Nylander in order to obtain an already-established scorer similar to when Pittsburgh moved former first-round prospect Kapanen for Kessel?
Or how about using that AHL acumen to identify trade targets to shore up Buffalo's defense?
But before Botterill even dreams up new scenarios on how to improve the Sabres' roster, there are coaches to be hired, draft boards to be finalized and expansion draft decisions to be made. And by remaining with the Penguins during their playoff run, his offseason window with the Sabres has been narrowed.
He and his staff will need to make a flurry of decisions in the next few months. The overhaul will need Team Botterill's fresh perspective when it comes to addressing important questions:
What to do with the ineffective trio of Matt Moulson, Tyler Ennis and Josh Georges?
Does he let all of Buffalo's unrestricted free agents, including captain Brian Gionta, walk away?
Will Marcus Foligno, Zemgus Girgensons, Johan Larsson and Robin Lehner remain, for better or worse, NHL starters in Buffalo?
Once the dust settles, it will be interesting to see what summer project Botterill tackles first.