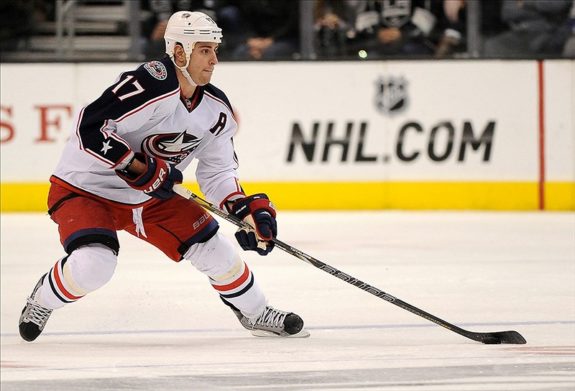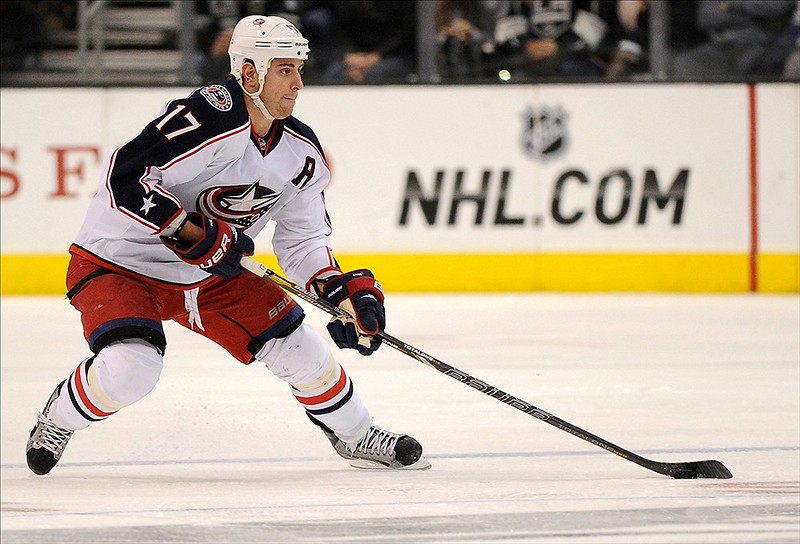 It sounds like the struggling Columbus Blue Jackets may be about to receive a boost to their lineup.
#CBJ Brandon Dubinsky on the ice this morning. Could play Tuesday vs. #Lightning

— Aaron Portzline (@Aportzline) December 2, 2013
Brandon Dubinsky hasn't played since November 19 when he suffered a foot injury against the Edmonton Oilers. One of many rotating assistant captains, Dubinsky got off to a nice start with five goals and 10 assists for 15 points in 21 games. He also tallied 40 penalty minutes and a pair of shorthanded goals to go along with a plus-one rating during that span.
Dubinsky is just one member of a long list of injuries to key players the Blue Jackets have had to deal with this season. Nathan Horton, Marian Gaborik, Derek McKenzie and Jared Boll round out the current list. A 10-14-3 record isn't a good one in most cases, but the Jackets have certainly done well considering their injury situation.
Exactly how Brandon Dubinsky will slot in with the Blue Jackets remains to be seen. That's not of concern for Columbus hockey fans at the moment, however; all that is important right now is that Dubinsky is skating and nearing a return.
UPDATE: 3:58 PM EST
The Blue Jackets have officially activated Brandon Dubinsky off the injured reserve. From the press release:
After missing six games due to a foot injury suffered at Edmonton on November 19, he is expected to return to action when Columbus hosts Tampa Bay on Tuesday at Nationwide Arena.
Follow Lukas (@LukasHardonk) on Twitter for more NHL coverage.
Lukas, a student at the University of Ottawa, covers the Toronto Maple Leafs on a part-time basis for The Hockey Writers. Contact Lukas at lukas.hardonk@gmail.com or follow him on Twitter, @LukasHardonk.