Those concerned with the state of Blues goaltending — Martin Brodeur's age and Jake Allen's inexperience — may have to deal with that angst for longer than they initially wanted. Brian Elliott is practicing with the team, but doesn't seem to be making enormous progress on the path back to game condition. Athletes recover from injury at different rates, so the focus should probably now shift to monitoring how Ken Hitchcock manages the Hall-of-Fame veteran wanting more playing time, and cultivating the career of a younger and potentially more mentally fragile rookie.
Elliott prepared for anything after Brodeur signing: He's not close to returning from a knee injury. http://t.co/Aq2g09r9sH

— Random Hockey Bear (@thehockeybear) December 10, 2014

 
Blues have a potential problem brewing
Although there's no question that bringing in the winningest goalie in NHL history has benefits, there's also no question that the Brian Elliott situation has been mishandled from the outset. At each turn, the issues rarely stemmed from his performances and had more to do with external influences. For example, the signing of Jaroslav Halak, with all of the hype surrounding a single playoff run — not to mention his contract — cemented his spot as the #1 in St. Louis, regardless of Elliott's performances. Despite putting up better numbers and being the scapegoat of two consecutive playoff losses, Elliott played second fiddle to another new face in Ryan Miller. These topics have been discussed ad nauseam already, but the reason why it's important today is the Martin Brodeur signing, with all its positives, might be the final straw for Brian Elliott in St. Louis. Blues management has handled Elliott like some girls handle certain guys — they'll never date, but he's always the first to get called for a sympathetic shoulder when she gets dumped. Here again, an issue external to Elliott's performance — a knee injury brought about from crease crashing — creates playing time for a guy that the head coach would rather play. If Elliott comes back healthy and Brodeur gets the playoff nod, Elliott may decide he's wasting his prime years with a team that takes him for granted at every turn. [By the way, if you like this post you can subscribe to our free newsletter to receive others like it]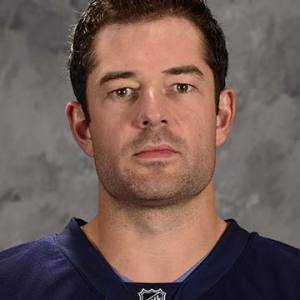 It's hard to blame Blues management, Elliott
Both sides of this issue have valid points. You cannot dismiss the accomplishments of Martin Brodeur, a first-ballot HOF inductee with three Stanley Cups under his belt. All Blues management is concerned with is bringing a championship to St. Louis, something fans should be appreciative of. However, players around the League pay attention to how franchises handle their personnel when making free agency decisions. A team might be winning, but at what cost to the individual's perceived worth and respect? The way Blues management handles the Elliott situation will have an impact on his career as a perceived NHL number one goalie. If the team only plays him absent better options, what franchise will decide he's their guy? Should Brodeur win and retire or leave for another team to extend his career, will Brian Elliott assume  that he'll continue to just split starts (at best) with Jake Allen until his three-year deal expires, or another big-name guy decides he wants to play here? These are legitimate concerns for a 29-year old goalie with plenty of playing years ahead of him, and a lot of regular-season success to underlay his point of view.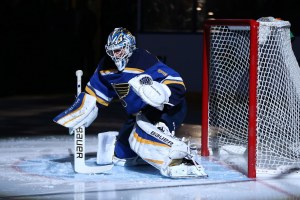 Do the ends justify the means
If Martin Brodeur brings a Cup to St. Louis, most fans won't give a hoot about what happens to Brian Elliott thereafter. All sports teams are in the winning business, and like other businesses today are understandably concerned primarily with organizational success over that of individual employee happiness. Should Brian Elliott demand a trade in this event, there's legitimate grounds to assert that despite this unsavory individual scenario, Blues management did what they were hired to do in finally bringing a title to this town. The issues surrounding Brodeur's arrival are undoubtedly short-term, but it's yet another indicator that Elliott might internalize that tells him he's only there as a matter of convenience, more than a real asset the team can use to win a Stanley Cup. This is a fluid situation that could change from one day to the next, with ripples potentially impacting the franchise for years to come.
Freelance writer and public relations practitioner. 20+ years in goal and long-time Blues fan.