After thinking about it for a few days and in response to some of the more literate responses to my previous article about why the Leafs won't make the Playoffs, I have changed my mind.
Here are the reasons the Leafs actually will make the Playoffs:
1. Culture Change 
We all know the Leafs don't have a top line center or defenseman, but the real reason they missed the Playoffs last year was like totally because they had no culture.  My sources indicate that the team is attending at least one play and/or opera every week in order to overcome this problem.
2. Leadership
The team is way more leadery than it used to be. Signing Robidas to a decade long deal, even though he is 106 years-old is actually rock solid roster management because that guy leads the hell out of stuff. With this new rock-solid leadership the Leafs are sure to overcome their positional and talent deficiencies.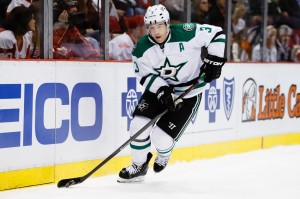 3. Coaching 
While I've been critical of Carlyle in the past, I am an idiot, it turns out. So what if his teams have always been horrible at possession and so what if he doesn't seem to understand the benefits of skating his two best players on different lines, the fact is, he WON A STANLEY CUP. Did he have two hall-of-fame defenseman and  two start players on entry level contracts?  So what, it's all about compete anyways, baby.
4. Saluting the Fans
Ever since the Leafs started saluting their fans again, they are nearly unbeatable. I don't think this is a coincidence.
5. David Clarkson is Back
Some people will tell you that Clarkson's resurgence has been massively overblown. I'm here to call you a stoopid head and remind you that he is on pace for a hot 33 points.  So to all those realistic, objective types: shut-up.
See, I was wrong. The Leafs are totally going to the Playoffs. Hell, they might even win the President's Trophy at this rate.
Covering the Leafs for the Hockey Writers.