The Boston Bruins have looked nothing less than spectacular this season, sitting in the top three of the MassMutual East Division. The team is continuing to look solid throughout this season; however, there are some noticeable gaps just like every other team. A perfect team is unachievable in this unpredictable yet beautiful game, but there is no shame in striving to be a perfect team. Here's a look at three players the Bruins should look to acquire this trade deadline to continue to play dominant hockey through the latter part of their season.  
Andrew Cogliano: 33, C, Dallas Stars
Taylor Hall could've easily been slotted in here, but since every deadline article seems to throw his name around, it was time to switch it up. Andrew Cogliano, aka "Iron Man," is a player that simply suits the very meaning of what it means to be a Bruin. Hitting, hard backchecks, board battles, grit, and speed are all criteria he meets. Although he has never been much of an offensive threat throughout his career, the 5-foot-10 centre has built a career off giving his all every shift and every game. A true team player, he embodies what every bottom-six forward should be: gritty, explosive, defensively sound and most of all durable.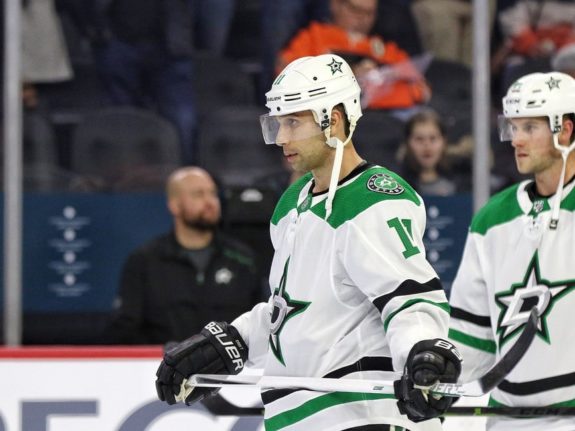 The 33-year-old held an impressive streak when he went without missing a game for 830 consecutive games spanning 11 seasons. It is safe to say that Cogliano is no liability on the ice despite his inability to have a high point production, with the centre having a positive plus/minus in eight of his last nine seasons. 
An absolute gem to have in a bottom-six role, the Bruins should look to add Cogliano to their roster short term. His durability makes up for his age and could be a perfect fit. The Dallas Stars' forward is on a very friendly $3.25 million contract that will come to an end this offseason. He isn't in high demand, so if the Bruins wish to add a durable veteran presence come playoff time, general manager Don Sweeney should have no problem scooping him up for a couple low-end draft picks.  
Jordan Oesterle: 28, LD, Arizona Coyotes
Seemingly coming out of nowhere, Jordan Oesterle has been playing his best hockey this season. In just 24 games, the left-shot defenseman has amassed a goal and 11 points on a mediocre Arizona Coyotes team. Oesterle's career high is six goals and 20 points in 71 games. This season he has more than half his career-high point total, in approximately a third of the games. His plus/minus is also positive for the first time since the 2015-16 season.
The Michigan-native has proven that he is also solid defensively, having 30 hits and 40 blocks, showing he is ready to put his body on the line for the team to win. Oesterle is not the type of defenseman to go on a tear and score 20 goals, but the American has an efficient two-way game that can accent the Bruins nicely.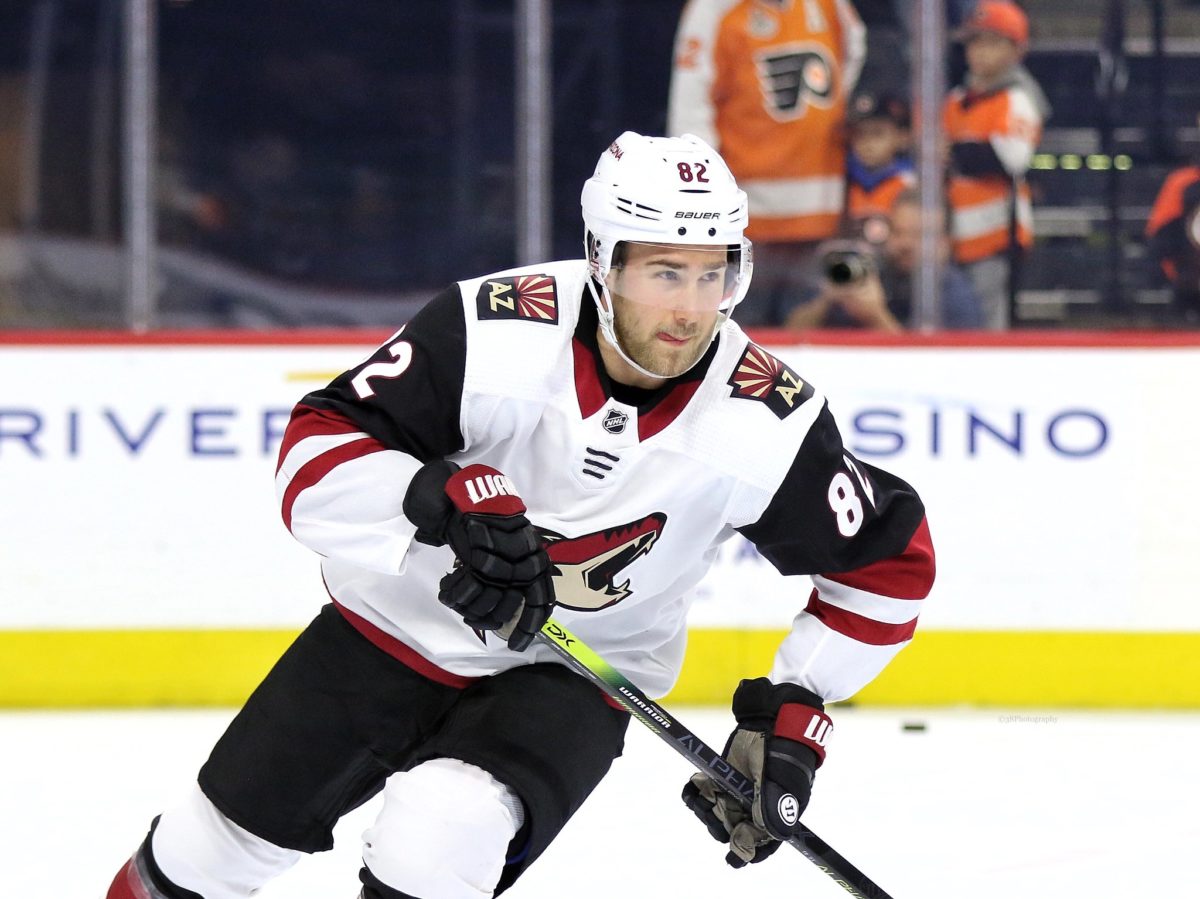 The Bruins aren't getting much offence from their defence, apart from their star youngster Charlie McAvoy, so a little added offence on the blue line could help take some strain of the forwards. The Coyotes don't look playoff-ready just yet, with them being 25th in the league in goals scored and last in shots on goal. If the team drops lower in the standings, which if they keep up these offensive numbers they will, then it can be expected for Oesterle to be traded for some mid-tier draft picks considering he is a pending unrestricted free agent this offseason. On a modestly priced $1.4 million contract that will come to an end this season, there is little reason as to why Sweeney wouldn't look to add this two-way threat as a short-term rental for playoffs, especially with the nagging injuries the Bruins' blue line has seen this season.
Elvis Merzlikins: 26, G, Columbus Blue Jackets
Elvis Merzlikins is a product of the Swiss league, which is known for developing goalies such as Jonas Hiller and Martin Gerber. The 26-year-old seems to be on pace to be the best goalie to come out of that league after posting five shutouts and a .923 save percentage in 33 games last season. Joonas Korpisalo has taken over the starter role in Columbus, with Merzlikins injured for the time being. Even when he is healthy, Blue Jackets coach John Tortorella seems to prefer the Finnish Korpisalo in net, starting him seven more times in last year's playoffs.
Having two starting goalies can create some unwanted confusion and division in the locker room. There's not a doubt that both goalies are capable of being starters, which might cause frustration amongst both goalies who have proven their worth in nets. The Latvian's contract is at just $4 million a season for another year, which allows for a diversity of options, a team could give the youngster a trial run for another season, easily move his contract, or give him a contract extension if need be. Columbus's general manager Jarmo Kekäläinen might opt to trade his star goalie for a defensive piece to help the Jackets fight their placement of 25th in goals allowed and 24th on the penalty kill this season.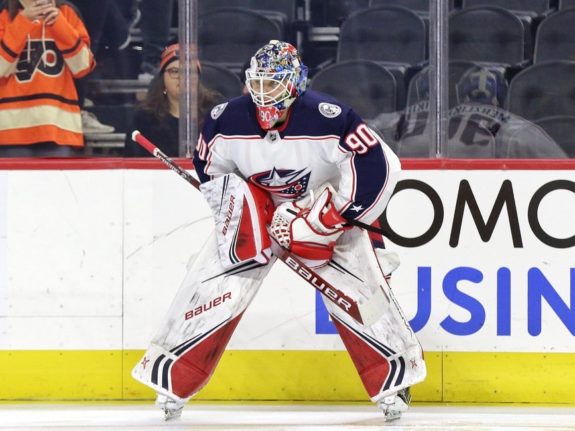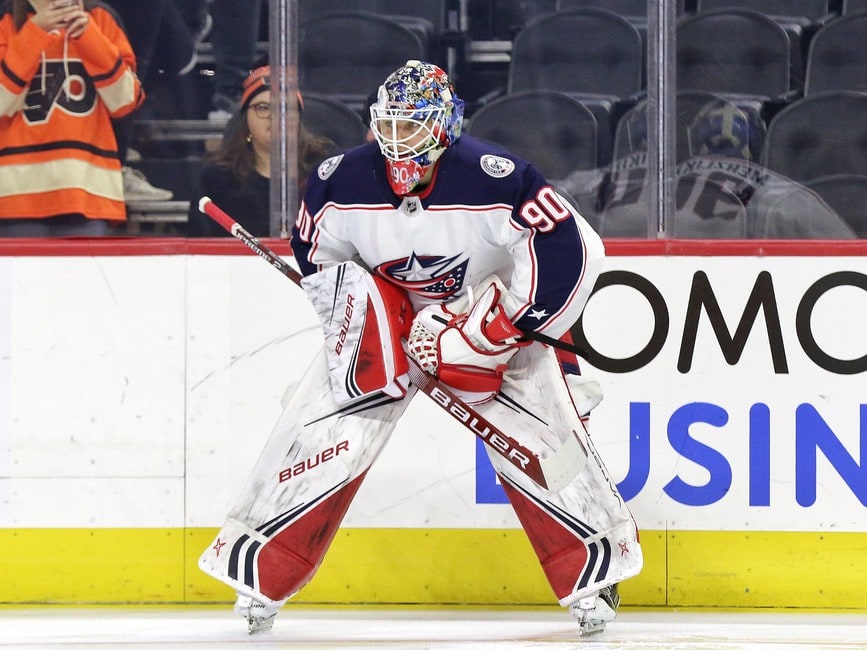 The Bruins have Tuukka Rask's contract running out at the end of this season, leaving him as an unrestricted free agent. Merzlikins would bring a young presence in the crease that is well needed for the future of a successful Bruins team. The Latvian wouldn't be cheap, possibly costing a couple high-end draft picks and a defensive piece . However, that is all worth it if it brings a new, young starting goalie capable of amazing things to an aging Bruins team, which may have endurance issues between the crease towards the latter part of the season and playoffs.
Wishful Thinking
The Bruins are playing very well and could most definitely make a deep playoff run without acquiring any players whatsoever during this trade deadline. Although, if they can improve the team even by a tiny amount before playoffs, there's no reason not to acquire some extra help. Who do you think is most likely to join the Bruins this trade deadline? 
---
---