The Calgary Flames again came out with a lacklustre first-period effort on Sunday, and their second frame wasn't strong either. Despite climbing back from a 3-1 deficit to earn a point, the Flames lost in a shootout, their third loss this season to the Ottawa Senators.
Sunday's contest marked the second straight game that the team was without a head coach, as assistant coach Ryan Huska has been in charge since Geoff Ward was fired last week. Unfortunately, the club has now struck another low point after dropping back-to-back games for the third time in four scenarios.
The Flames desperately needed the extra point against the Senators. They came within 3:45 of sending their game to overtime against the Edmonton Oilers on Saturday but let another possible point slip through their fingers. With time winding down on an already shortened campaign, and as Darryl Sutter prepares to take over as head coach this week, one thing he'll want to get rolling is the power play. They have struggled with the man advantage in their last three meetings, which has proven costly given their numerous opportunities. 
Power Play Needs Fixin'
After scoring just two goals in their last 12 power plays in three contests, it's clear that the Flames need to make changes to their power play units. The latest rendition of their uninspired man advantage generated just ten shots on eight chances, and they were 1-for-8 against the Sens on Sunday, a team with a penalty-killing percentage of 76.2%, ranked 26th in the league. The Flames' power play hasn't clicked often enough with 20 goals on 95 attempts, which ranks 16th with a 21.1% success rate.
The Flames are tied with the Senators for the most power-play chances, with 95 opportunities each. Aside from Calgary, only seven other teams have 20 or more power play goals this season. But the real problem is that they haven't capitalized on the generous number of power plays they've been given. It's concerning that they were unable to score on a four-minute power play on Sunday after Elias Lindholm took the worst of a high-stick while trying to take out Sen's defensemen Thomas Chabot along the wall.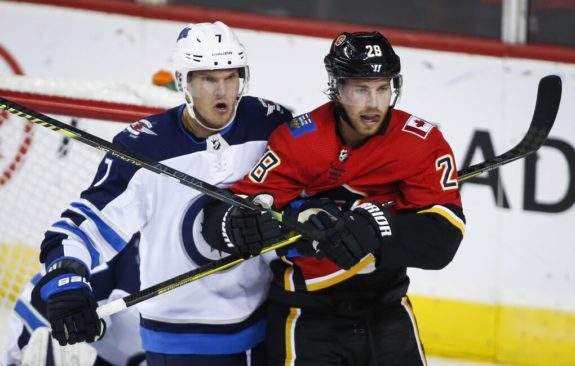 That chance could have given the Flames new life heading into the third period, instead they headed into the third with a difficult task on their hands. They came close, outshooting the Senators 19-4 in the third period, and outscored them 2-0, but the pesky Sens never trailed in Sunday's game and buried the Flames 4-3 in the shootout.
Enjoy the Rest
Monday may be the Flames' last day off for relaxation because after Sutter joins the team on Tuesday for practice, the locker room will have a much different feel. He will make sure his players are ready to buy into his system and will expect a complete effort from everyone every night. No longer will the Flames be able to avoid being criticized for their mistakes.
This isn't to suggest Ward wasn't critical of his players, but Sutter is built differently. He's old school. He's a hard coach, but he's also fair in his assessments, so the Flames will need to prepare themselves for an adjustment (from 'What makes Sutter such an expert button-pusher? Conroy, Gelinas share tales from 2004' – Calgary Sun – 03/07/21).
Sutter will join the team for his first practices on Tuesday and Wednesday before getting set for a visit from the Montreal Canadiens on Thursday. The Canadiens have points in four-straight games and are feeling confident after their recent 7-1 thumping of the Winnipeg Jets. Sutter will likely try just about anything when it comes to power play line combos, but the mainstays who have been clicking will likely stay put. The Flames have seen power play goals from nine different players this year, with Johnny Gaudreau leading his team with six power-play tallies.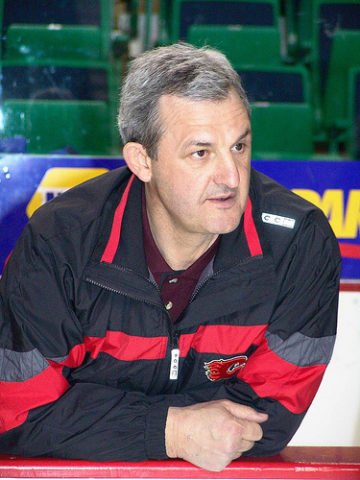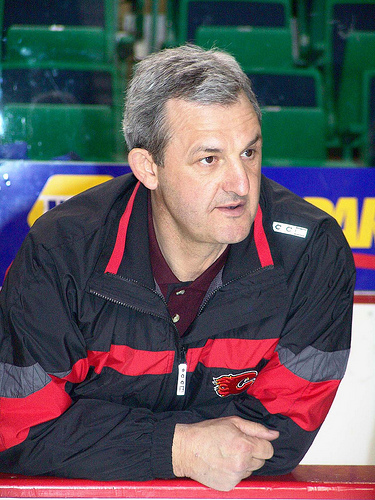 Sutter needs to tweak the club's current power play system because the players he has are capable of scoring, they just need to do so more consistently. He claims he has "unfinished business" in Calgary, and since then, the excitement has been building in anticipation of the new coach. He wants to turn things around, and a new era behind the bench begins on Tuesday (from 'Sutter returns to Flames with 'unfinished business' on his mind' – Calgary Sun – 03/06/21).
---
---