The Boston Bruins and forward Brad Marchand are discussing a contract extension, according to general manager Don Sweeney following the club's prospect development camp this week.
Boston's GM talked about why he wanted to bring back the long-time Bruin.
"I think I've been pretty up front that I'd like to be aggressive in trying to identify from what we have, I've identified March as a core guy and we want to continue down that path," Sweeney said. "It always takes two sides to make a deal, and I would envision that he'd like to be part of this organization for what could be arguably his whole career, but Brad has a say in this as well."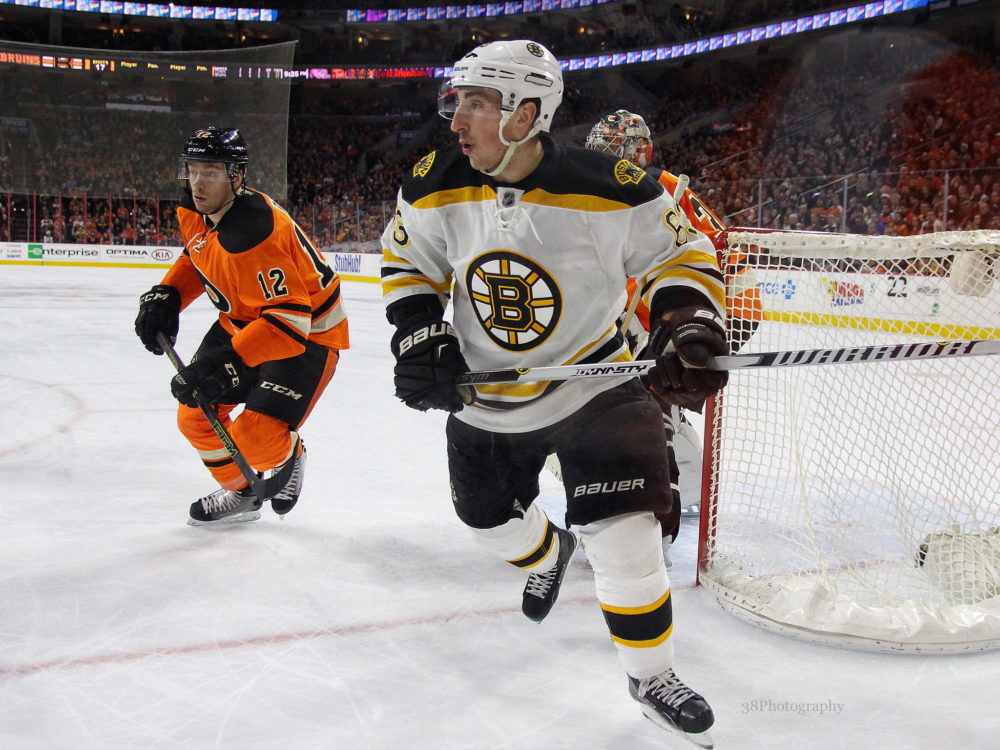 Marchand, who was drafted by the Bruins in the third round of the 2006 NHL Entry Draft, finished the 2015-16 season with career highs in goals and points despite the club missing out on the playoffs. He netted 37 goals and 61 points with a plus-21 rating on a line centered by Patrice Bergeron.
The diminutive winger is entering the final year of a four-year, $18 million deal. If he can follow up his 2015-16 campaign with another big year, Brad Marchand could be in for a big raise on a long-term deal.
Marchand, 28, skated for Canada in this year's World Championships, tallying four goals and seven points in 10 games. He will play for his home nation in September's World Cup of Hockey as well.
Since turning pro in 2008, the 5-foot-9, 181-pound forward has netted 153 goals and 289 points in 454 NHL games. He scored 19 points in 25 playoff games during Boston's run to a Stanley Cup in 2011.
Brad Marchand has quickly turned into a big impact player for the Bruins, and his style of play fits in very well with what the club has tended to be, historically. He's a tough, in your face type of player, which will make him very desirable both for the Bruins and for a lengthy list of other clubs if he hits free agency next summer.